Wouldn't it be nice to end the year with a little more money than you currently bring in?
It's possible for you to add $10,000 a year to your budget by either using existing skills or picking up new ones that you can use at your current job, a new position, or even a side hustle.
With a little work or some extra classes, you can turn skills into cash. Here are some talents you may be able to use to make extra cash.
Sales
If you're an extrovert or enjoy talking to people, sales may be a good option for you.
Research different ways to promote products or build connections within a particular field. Anything you can do to boost your brand or products for your company could net you some extra cash.
Web design
If you're comfortable with designing websites, taking that skill to the next level could help you develop a side hustle for small businesses.
Or, talk to your current boss about taking web classes so you can help get information about the company out to the public.
Fluency in other languages
Being fluent in a language other than English certainly could add $10,000 a year to your income. Check on jobs that pay more than your current position due to the fact they require someone who is bilingual.
You can also use your skills to help as a translator in your spare time, thus picking up some extra cash.
Bookkeeping
Are you good with numbers? Perhaps bookkeeping can bring in some money for you.
Find ways to help others balance their books or keep track of expenses and revenue. If you like numbers, see if your current employer needs extra help with its balance sheet or organizing statements for tax returns.
Property management
Everyday tasks like paying bills or scheduling maintenance for your own home can translate to helping others with similar tasks as a property manager.
Work for a real estate property company that has different properties to manage. Or, put your skills out there as a side hustle to help local homeowners handle the daily tasks of caring for a home.
Offer your services to Airbnb owners who need someone to take care of their properties on a regular basis.
Graphic design
Art can be a great talent that helps you earn extra money. Think about freelancing as a graphic designer for local companies that may need a logo created or art for their website.
Look into websites like Redbubble, Zazzle, or Society6 that allow you to upload your art for different products.
Public speaking
Do you have a story you want to tell or some ideas that can motivate others? You may be a good candidate to be a public speaker.
Develop certain subjects or topics you want to discuss and promote as a speaker. Or perhaps you can take on additional speaking opportunities through your workplace to gain extra experience and skills and boost your profile in the company.
Crafting
Turn your personal crafting hobby into a legitimate way to make money. Use your skills in knitting, pottery, or woodworking to create products you can sell at local markets or on websites such as Etsy.
Remember that creating crafts means you will need to spend money for raw materials like wood or clay, so factor that in when making a decision to take your hobby to the next level.
Social media marketing
Social media marketing might be a profitable skill if you already are familiar with sites like Twitter, Facebook, or Instagram. Use social media sites to help promote products you create or sell.
Or, use those skills within your current company to help promote your brand and generate revenue. Take your skills into a new job and ask for a raise to earn some extra cash with your new employer.
Project management
If you're good at juggling different moving pieces, project management may be a good skill to learn. Project managers are great assets to any company trying to push plans from start to finish in an orderly way.
Use this skill as part of a side hustle for local businesses that may have one-off events, or couples who need someone to manage their wedding in order to make it go smoothly.
Video editing
Video editing skills can help you get noticed by others in your company. After all, businesses may need websites like YouTube and TikTok to help promote their brand or identity.
Offer your services to other businesses that might need one-time pieces to get their names on video sites.
Audio production
Podcasts can generate decent revenue for anyone who has some time to talk about something of interest to listeners.
If you have audio production experience, help people in your company create a podcast to get the company name out there. Or, offer your services to local podcasters who may have something to say and need an audio producer to get their message out to the masses.
Social skills
As more companies ask workers to return to the office, it may be a good time to brush up on social skills.
You might get extra compensation for volunteering to stand at a booth that can promote your company. Or, you might offer your social skills to other businesses that need a face for their brand at industry events.
Commercial driver's license
U.S. businesses are facing a driver shortage, so a commercial driver's license, or CDL, could put some extra cash into your wallet.
Perhaps you want to develop a side hustle as a commercial driver for weekend furniture moves or special events. You might even switch jobs to gain extra experience, and extra income, as a commercial driver.
Photography
If you like taking pictures, turn those photos into dollar bills. Independent photographers can offer weekend shoots for families or take headshots during the week for different businesses.
Use your photography skills to create marketing materials or pictures for your company's website.
Bottom line
New skills can help you earn more money and grow your savings account. Use these new talents as part of your current career, or perhaps even as a side hustle.
Look at different talents you may have or skills you might want to add to your resume to see if you can bring in more cash. It could be a great way to eliminate money stress and add to your savings or retirement accounts.

Search Over 80,000 Care and Service-Related Jobs
Connect with paying families looking for care and service-related work. Available jobs include child care, tutoring, senior care, pet care, and housekeeping.
Sign up for Care.com now
Earn Great Pay Working From Home
Free 3-class intro teaches you how to launch a bookkeeping business
Access the training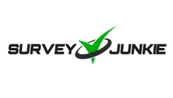 Earn Cash Taking Surveys
Join a community of 20M+ lifetime members who have been paid $76 million to date.
Sign up today