Have you avoided one of 360,000 attempted scams? That's how many fraud reports the Social Security Administration (SSA) received in 2021 alone, according to a recent report to Congress.
This same report also demonstrated just how much retirees stand to lose if they fall for one of these cons. From October to December 2021, seniors between 70 and 84 years old were defrauded an average of $11,005 — which means some lost even more.
Scams like these are terrifying to think about. What if you get swindled out of your savings or supplemental income? How will you even know you're being targeted? Here are four red flags to look for — and five ways to protect yourself when you do see them.
1. Spoofed phone calls
One of the quickest ways scammers can cheat Social Security recipients is to get them on the phone. They might tell you that there was a computer glitch and you need to confirm your information. They might say that your Social Security number (SSN) was involved in a crime and you'll be arrested if you don't comply with their demands.
But the SSA doesn't proactively call benefit recipients unless you've reached out first. And they'll never coerce you into sending them money, try to intimidate you, or threaten to suspend your benefits.
Furthermore, fraudsters use a technique called spoofing that lets them make any number they want appear on your caller ID. The phone call might look like it's coming from the SSA, but it's really a con artist.
A good rule of thumb? If the "SSA" reaches out to you randomly, it's likely not the real SSA.
2. Bogus text messages
Social Security scammers will try to reach you through text messages, too.
If you receive a text asking you to click a link or call a separate phone number to discuss your Social Security benefits, it's probably a fraud. That link could direct you to a fake website designed to steal your personal information, and that phone number will likely connect you to the scammer or one of their cronies.
As with phone calls, the SSA only sends you relevant text messages if you've opted in to receive them. They also won't redirect you to a third-party phone number or non-government website. If you've never asked the SSA to communicate with you via text, assume the message is attempted fraud.
3. Phishing emails
Con artists will go to great lengths to get their hands on your cash, and that includes phishing. Phishing is sending you fraudulent emails designed to steal your information.
You might get an email that says you can increase your Social Security benefits by paying a small processing fee or by entering your birthday and Social Security number to confirm your identity.
These emails sometimes look like near-identical twins to official SSA correspondence, but they'll have subtle differences that should tip you off to the scheme. The sender's address or the links in the message might end in ".com" instead of ".gov," for example.
The language, too, can be a warning. If the message sounds threatening or asks for payment via bank transfer or gift card, it's not the SSA.
4. Good old-fashioned mail fraud
Yep, Social Security scammers still rely on snail mail. You might get a notice written on what looks like SSA letterhead, but it will contain much of the same messaging as the phony phone calls, texts, and emails.
If you receive a letter asking you to send money, call a random phone number, or visit an unofficial website, it's fraud. No matter how real the letter looks, the SSA won't ask you to do those things. Report the scam, and toss the letter.
But just how do you report Social Security scams? And what else can you do to protect yourself? Here are five ways you can keep yourself safer.

5 Ways to protect yourself from fraud
But just how do you report Social Security scams? And what else can you do to protect yourself? Here are five ways you can keep yourself safer.

1. Ignore callers you don't know
When you get a call from a strange number, just ignore it. You're far less likely to get caught up in a fraudster's scheme if you don't engage with them.
Save your friends' and loved ones' phone numbers so you'll always know when they call and let every other number go to voicemail. Only call them back if they turn out to be someone you know and trust.
If you do inadvertently end up on the phone with a scammer, hang up immediately. Not sure if it's fraud or not? Hang up anyway, and do some investigating before you re-engage with the caller.
2. Don't click suspicious links
Thankfully, there are a few ways to spot fraudulent emails — before falling prey to the con.
Does the email have a generic greeting, like "Dear sir" instead of your own name? Does the body of the email sound threatening or too good to be true? Are there obvious grammar or spelling mistakes? If you answered yes to any of the above, it's likely a scam.
Don't click or download anything in the email, as this could compromise your information. Instead, report the email as spam and delete it.
3. Never give out your personal information
No matter how genuine or trustworthy something or someone seems, never share your identifying information. Not in full or in part. Not under any circumstances.
That means no banking info, no credit or debit card numbers, not your birthdate, and definitely not your SSN. If someone's pressuring you to divulge this information, either verbally or in writing, there's a reason — and it's not a good one.
You've worked too hard to take any risks with your personal details. Prioritize protecting your funds and your peace of mind over all else.
4. Double-check with the SSA
Scammers are exceptionally good at preying on our fears and playing on financial insecurities. They can also tell when we're starting to believe their lies.
If you get that icky feeling in the pit of your stomach when you're talking to a potential swindler or reading a fraudulent letter, disengage right away. Don't give any signs that you're nervous, curious, or even angry.
Then, call the SSA at their official phone number: 1-800-772-1213. Let them know what's going on, and refer any Social Security questions directly to them or another trusted source — not to your mystery caller.
5. Report the scam
When you realize that you've been targeted in a Social Security scam, alert the SSA right away and file a fraud report online. This is important whether or not you fell victim to the hoax.
The SSA and the federal government can't effectively fight fraud if they don't know it's happening. Any one of us could be next, and by speaking up, you're helping protect yourself, other seniors, and the next wave of retirees.
Bottom line
Social Security scams might be painfully obvious, but oftentimes, they're wildly sophisticated. Fraudsters will use disguised phone numbers, faked letterhead, and a plethora of other tactics to convince you that they're the real deal.
Know what to watch for and shred any documents that contain sensitive information to protect yourself from money stress. You should also review your credit reports every year for signs of fraud.
Trust your gut, too, and never feel bad about taking steps to protect your identity and livelihood. After all, when it comes to spotting scams, you are your own first line of defense.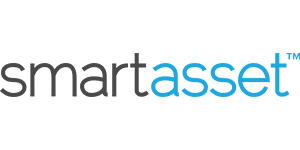 Smart Asset Benefits
Get matched with fiduciary financial advisors
Advisors are vetted and certified fiduciaries
Take the mystery out of retirement planning
Their matching tool is free
FinanceBuzz doesn't invest its money with this provider, but they are our referral partner. We get paid by them only if you click to them from our website and take a qualifying action (for example, opening an account.)