Sports betting is becoming more readily available, and with football season revving up, it's a good time to add some financial savviness to those bets.
While you're sure to find a few tricks out there, you don't want to believe everything people tell you. Betting is not the easiest way to supercharge your income.
Before you bet on your favorite team, don't fall for these 15 common sports betting myths that could cost you more than an "L" in the standings.
You're due for a win
This is the biggest myth many people fall for, and it costs them. If you've had a series of bad decisions and the losses are adding up, that doesn't increase your chance of winning next time.
It's tempting to believe you're due for the next one to come your way, but the next bet has no increased odds of winning than the last one did. If you believe you'll win eventually, you could lose a lot of money.
Sports betting sites have all of the inside information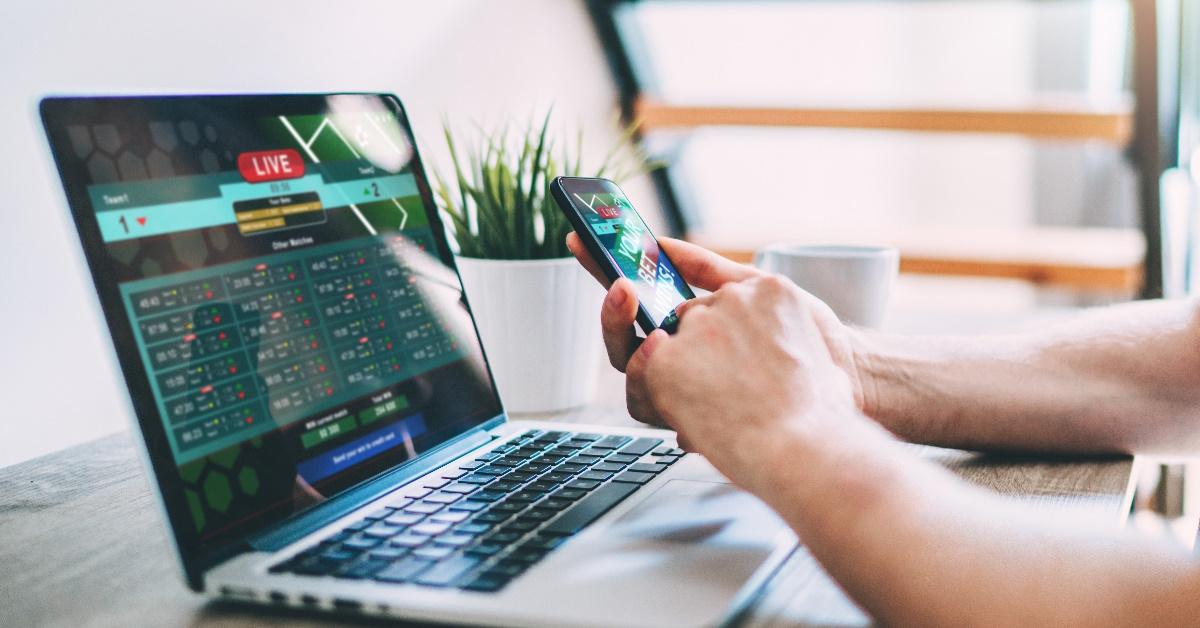 Many people working for sportsbooks or betting sites have a lot of great information. But does that mean professional sports bets are rigged?
Ultimately, professional athletes aren't trying to throw the game, and no matter what you may believe about the refs, they're not likely trying to create the next underdog-to-victory success story. 
What's most likely happening is that sports betting sites are researching, analyzing the numbers, and gathering as much info as they can to make the decisions.
It's all about luck
Perhaps you're tired of hearing about your neighbor always getting the bets right. Why is he so lucky when you know the game as well as he does? Chances are good, it's more than luck.
When it comes to betting successfully on a game, match, or test of strength, it comes down to data. Luck could be a factor, but your neighbor is probably doing their homework, too.
The more information you have, the better you watch the trends, and the more numbers you crunch about competitors, the more information you have to influence your decisions. 
The big odds never win
When the odds are huge, are you the person who throws in some money or keeps it in your pocket, believing you know better? It's true high odds are less likely to pay out, but they do win sometimes.
A long shot actually happening is not unheard of, but it means you're taking on more risk, so you're likely to lose your money. 
The other way to look at this myth is that just because you're choosing the better odds doesn't mean you're more likely to win. There's still risk in all cases.
Gambling is easy money
Gambling isn't a way to earn money. You're in it to win, not earn. That's an important distinction because you can't rely on consistency when gambling.
Whether you're playing at a big casino on the Las Vegas trip or on a sports betting site for the football game this weekend, the house always has the better advantage. Ultimately, most people will lose and not win their bet. That makes gambling anything but easy money.
Eventually, you'll win your money back
Many people keep gambling because they're in the hole and believe that when they win once, they'll be on the other side of the coin. That's not always the case, though. Again, with every bet, you're more likely to lose, not win.
Remember, there's no rationale where eventually you'll win it back. Ultimately, with every bet, you should assume you'll lose.
Bet against the team whose star player is injured
Perhaps the other team's star player was hurt in the last game, and you're seeing this as the prime reason to bet big on your team. 
A notable player on a team being out will impact their ability to win, but be careful: The person they're putting in to replace that person could be just as good.
In games like football, where so many working parts have to come together, one guy having a bad day or not playing doesn't change how the rest of the team will perform instantly. 
Often, it's a combined effort that gives that player the edge anyway. Your bet isn't necessarily any stronger, then.
Betting against the public is the way to go
You may have heard that, with sportsbooks, betting against the public is a solid decision. Some expert bettors follow this frame of mind because they believe the "sharp" money is a more sure thing.
While a bettor who believes they know what they are doing because they're more informed or experienced may have more info, that doesn't mean they never lose. 
Even the most successful "sharps" still lose most of the time (or slightly better). Just betting against the public doesn't mean you should bet big.
You know how the game will end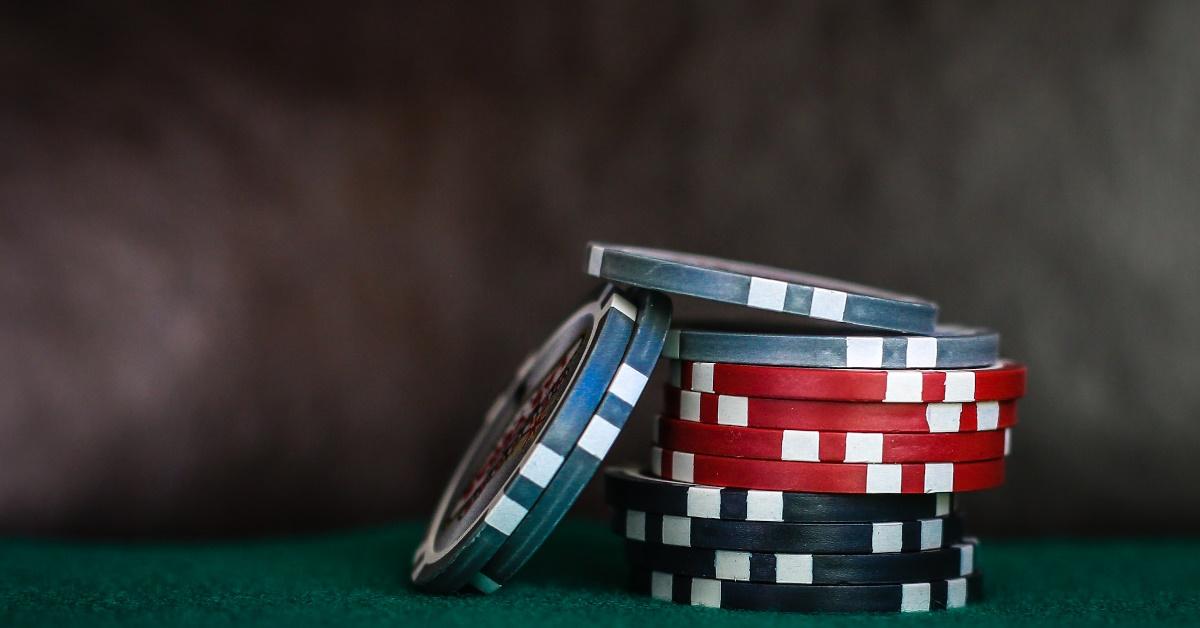 It may seem like a sure thing when the 10th-ranked team plays the top-rated team. You may be tempted to bet heavily against the low-scoring or bottom-ranked team.
While that may feel like an increase in your favor, remember that unless the game is rigged for some reason, there's no "sure" bet. 
Sometimes, sports bettors make claims that they have the inside information that gives them the confidence to bet with the winning team, but the reality is that there's no certain outcome.
Online sports betting isn't safe
Sports betting companies are rolling out their services to more states than ever, and with that comes a lot of investment in security. They know there's a lot of potential profit, and ensuring people can bet safely is vital.
There's no real difference between making a purchase on your favorite retailer's website and betting on sports online, as long as you use a reputable company and do your homework. 
You still need to keep passwords secure and protect your financial information. Avoid betting over CashApp or Venmo, but you can use reputable sites if they're legal in your state.
If you win too often, sportsbooks will ban your account
Sportsbooks and betting sites aren't likely to flag your account because you've won. Perhaps you believe that suddenly, you'll be locked out of your account, or the glitches will start.
These organizations are often reputable and less likely to ban you than a casino that thinks you're counting cards. However, these organizations have rules, and in many cases, they can limit access, the amount you can bet, or the number of times you can bet.
It's not possible to win unless you're a stats pro
Did you do pretty poorly in your stats class in college? Don't worry. That doesn't automatically mean you'll lose every bet you make.
While stats and research help to make decisions, there are a lot of people who offer insights that you can tap into. You don't have to pour over the details on your own. You just need to find someone you trust to help.
Going with the sports announcers increases your odds
Some baseball sports announcers watch 180 games a year, giving them insight into who may be playing or how one player or another is doing.
Yet, like any other decision you make, just going with an announcer or analyst isn't going to lead to a win automatically. The experts may not always be fair and honest.
Pick services generate big wins
Pick services, which are people and tools designed to gather and analyze information to make informed decisions, are becoming quite popular. Some believe paying for these services means you'll strike it big often.
More information is beneficial, but most people are not making huge amounts of money from these services. Some companies even promise you'll earn more money when you use their service, but the fine print usually says they make no guarantee of winning even once.
Sports gambling addiction isn't real
Addiction is engaging in an activity even when you know you shouldn't and that doing so will worsen your situation. It very much can happen with gambling as a type of behavioral addiction.
If you find yourself focused on betting and it consumes your thoughts and decisions throughout the week, turn to a professional organization for help. The National Council on Problem Gambling can help immediately at 1-800-522-4700 or through its website.
Bottom line
Yes, you can bet for your favorite team, and you may have to eat the same number of hot dogs at the next game to make sure your team makes the playoffs. 
But remember that those superstitions don't translate into winning it big. Keep these myths in mind to reduce your financial stress.
Gamble for fun, but only with money you can stand to lose because, often, that's what's going to happen.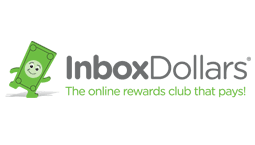 Inbox Dollars Benefits
Get a $5 bonus when you register with your email
You could earn money by taking surveys or making online searches
Over $80 million paid to members so far - how much can you earn?