Streaming has long been touted as a cost-effective cable alternative, and it usually is. But streaming services can drain your bank account if you're not careful.
Lured by free trials, many of us subscribe to streaming services we wouldn't otherwise watch. Once those promotion periods end, we tell ourselves the monthly fees are so low, we'll hardly notice them.
Several low-cost subscriptions add up to one big bill, though — and an unnecessary one at that. If you're ready to get your streaming spending under control so you can save more money without a lot of effort, read through to see what you should cancel first.
ESPN+
At $6.99 a month or $69.99 a year, ESPN+ is relatively inexpensive for now, but Disney recently announced a price hike to $9.99 per month or $99.99 per year that takes effect on Aug. 23. If you never miss a UFC fight or schedule your PTO around the MLS playoffs, that price point probably feels like a bargain.
But despite what the name suggests, ESPN+ doesn't actually feature every sport.
This streaming service is built around athletics with a smaller following — sports like boxing, soccer, and golf — rather than the NFL or NBA.
ESPN+ offers an extensive selection of sports documentaries, but if you're more into live games or fancy yourself a football or basketball enthusiast, this service likely won't provide you much value.
Hulu
With its robust, genre-spanning selection of movies and TV shows, there's something for everyone on Hulu.
It merits a mention, though, that many of those TV shows are also available on regular cable networks. And you have to pay extra for ad-free viewing.
To be fair, the network has worked to expand its catalog of network exclusives. But if you don't watch any Hulu Originals or if you're keeping your traditional cable service, Hulu probably isn't worth your money.
Disney+
If you've browsed the Disney+ library, you know this streaming service offers far more than throwback children's shows. The platform also has Marvel movies, a ton of Star Wars content, and content from National Geographic. But it's lacking in other areas.
Disney+ is great if you're into superhero movies, sci-fi, and kid-friendly classics. If none of those genres pique your interest, you'll spend more time scrolling through the selections than watching any of them.
Netflix
According to IndieWire, Netflix is the No. 1 streaming service in the world by number of subscribers. Still, for many consumers, nothing about Netflix is good enough to warrant up to $19.99 in monthly subscription fees.
Netflix is notorious for geoblocking, or restricting content based on where you live. If you travel out of the country frequently, you might not have access to the programs you're paying to see.
The platform also tends to lag behind other services when it comes to refreshing its library, yet Netflix has a knack for discontinuing beloved series. You might find plenty of bingeable shows one month and nothing but duds the next.
Amazon Prime Video
Included with your Amazon Prime membership is a mostly all-access pass to thousands of movies and TV shows. We say "mostly" because one of Prime Video's most disappointing features is the sheer amount of pay-to-watch programming. Some TV series require you to buy each episode (or entire seasons), and several movies come with rental or purchase fees.
Plus, if you don't have an active Amazon Prime account, Amazon Prime Video costs $14.99 a month — nearly double what many other streaming giants charge. If you're not a fan of added-on fees or high-price subscriptions, skip this service entirely.
Paramount+
Paramount+ is the new and improved version of CBS All Access. It's one of the more affordable streaming platforms on the market: A basic plan is just $4.99 a month (or $49.99 a year), while a premium upgrade costs $9.99 a month (or $99.99 a year).
The big caveat here, though, is that neither of these plans is truly commercial-free. The Paramount+ premium plan has far fewer ads than the basic tier, but "fewer" isn't the same as zero. If you ditched cable to get away from commercial breaks, you'll probably find Paramount+ more annoying than anything else.
HBO Max
HBO Max is the streaming arm of the premium cable channel HBO. Unsurprisingly, HBO Max is more expensive than many other streaming services. Its lowest-cost plan is $9.99 a month, while its ad-free plan is $14.99 a month.
HBO Max has a wide array of programming, but several of its titles are available on more affordable streaming platforms. It's hard to justify paying top-tier pricing for shows and movies that are cheaper elsewhere, especially if you're already subscribed to those other services.
Peacock
Peacock is a relative newcomer to the streaming world. The network is home to a plethora of old-school sitcoms and cinematic classics you'll have a hard time finding on other platforms.
Viewers who miss the good ol' days of TV will relish Peacock's library, but those who want to stay up to date on the latest entertainment buzz are more likely to lament it. Thankfully, Peacock offers a free plan, albeit with limited access. If you've been paying for Peacock and don't use it much, cancel your subscription and downgrade to the free option instead.
BritBox
If you're a fan of British comedies and mysteries, you know all about BritBox. Even if you're not a diehard British media devotee, you may have signed up for the service hoping to catch up on a handful of favorites. Quite a few shows from the BritBox lineup are popular on this side of the pond, after all.
But spending money on a streaming service you use once in a blue moon just doesn't make good sense. If British humor usually leaves you scratching your head or staring blankly at the TV, your money is better spent elsewhere.
Apple TV+
Apple TV+, one of the many products and services in the Apple ecosystem, is a bit of an outlier when it comes to streaming. The $4.99 a month subscription fee is admittedly reasonable, but the platform primarily hosts Apple Original content and MLB baseball games. (It's an interesting combination, we know.)
Apple TV+ lets multiple users stream on up to six devices simultaneously, but if you're the only person using the account and you're so-so about the programming, there's not much point in paying for the service.
Bottom line
Cutting the cable cord and stacking streaming services instead can help you save money, but only if you're selective about — and keep track of — the subscriptions you sign up for. One way to avoid wasting money is to cancel services you no longer use.
Canceling little-used services isn't the only way to stream responsibly, though.
To really do your wallet a solid, ask your streaming providers how you can snag a lower subscription fee. Several platforms offer bundle deals, discounts for students and teachers, and special pricing when you pay annually.
Getting a good deal and preventing inflation from wrecking your budget while you binge on your favorite shows? That's entertainment at its finest.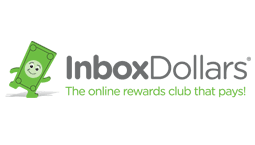 Inbox Dollars Benefits
Get a $5 bonus when you register with your email
You could earn money by taking surveys or making online searches
Over $80 million paid to members so far - how much can you earn?