These days, companies can seem sort of like the McRib — here for a while, gone, and back in some new form or another. A company may shut its doors, get purchased by a larger company, or just return as a totally different concept. New packaging, same stinker.
That's business for you. Rising inflation, Russia invading Ukraine, and an ongoing supply chain crisis mean that some companies won't make it through 2023, or looked significantly different by the end of the year.
Which ones? Here are 10 companies that may not survive in their current form in 2023.
Twitter
Twitter had a crisis as parody accounts ran wild with Twitter Blue (now disabled), and Elon Musk is far from being able to raise more revenue for the platform. Advertisers are leaving in droves, while users feel uneasy about Musk's comments on free speech.
Who could buy Twitter? That's the real question, but they may not survive 2023 without some bigger change than just Musk's wild tweets all day. Musk himself reportedly told employees that bankruptcy was not off the table.
Kohl's
Like most department stores, Kohl's is trying to hold on as Amazon takes more and more market share. 
Thin retail margins and rising returns have created the perfect storm for trouble in paradise. The pandemic has only made it more of an issue, but Kohl's has had operating issues for a while.
Will it get bought out? Possibly. But there isn't much to differentiate them in the marketplace, so it's more likely it goes the way of Kmart than anything else.
GameStop
Contrary to popular belief, GameStop is still around. Sure, it's become a total meme stock, but the company still pulled in $6 billion in revenue in 2021. 
The trouble is that the company is still on its way out because people aren't really buying games in stores anymore. Although GameStop also owns the ThinkGeek brand, it isn't really capitalizing on it.
It's unclear who could make a play for GameStop, but its best days are likely over.
---
SPONSORED
Stop overpaying when you shop online
Shopping online has its perks. It's super convenient, but it can be time consuming to find the best deals. Instead of hunting for coupon codes (that don't always work!) and opening tons of browser tabs comparing prices, you can try Capital One Shopping.
Capital One Shopping makes saving money effortless. Just add the browser extension and when you check out, it'll scour the internet for coupon codes to help you save cash. And before you check out at 25+ major retailers, Capital One Shopping will notify you with a friendly pop-up if the item you're buying is available cheaper somewhere else.
Capital One Shopping is free to use and won't show you ads. Add it today and stop overpaying! 1
Peloton
Peloton has had four rounds of layoffs, which is a sign it's trying to improve numbers the old-fashioned way: Reducing payroll. 
This signals the company is not just on the rocks, but it's a great opportunity for a bigger player to come in and pick it up. Options abound, but Apple could step in and play the hero with ease.
Deeper integration with the Apple smartwatch collection and access to a whole new world of data? Companies have been acquired for worse reasons than this.
Netflix
Netflix certainly isn't going away anytime soon, but it's struggling so badly that it's on a hunt for people sharing the same account and trying to charge other people for using their Netflix account in a second location. 
Subscriber counts are down and continue to decline. Layoffs abound. A crashing stock price. These are all signs that Netflix could potentially look much different in 2023 or beyond.
The streaming space has always been a battle. Netflix used to win on great content, but it's in a pattern of canceling shows even with widespread subscriber interest. 
Not only that, but Netflix also has a practice of not allowing those shows to go elsewhere, creating enmity both from creators as well as subscribers. Ouch.
Everlywell
Everlywell is a testing company in the online health space, specializing in relatively low-cost lab testing. It's not really a space that has a lot of differentiation, but Everlywell seems to be managing just fine. So why is it on the list?

It had to make a few changes in light of the pandemic. The company recently closed down its two flagship memberships, Control and Current. For a fixed price, consumers could order one test from a short list every single month. Everlywell closed both in August 2022.
So who could purchase Everlywell? There are a few options: Apple, for sure, but Amazon could also come in and scoop up the company. With Amazon's large war chest, it could easily subsidize lab testing and work it into its offerings with ease.
Lyft
Like Uber, Lyft is experiencing a bit of a crisis. Prices have gone so high that many people are changing how often they go out, thus cutting Lyft revenues. 
Lyft is also facing pressure as drivers lament the relatively low rates they receive for using their own vehicles to drive for Lyft. 
Some drivers have even publicly said they'll never drive for Lyft again given how rising costs have impacted their own ability to make money.
This leaves the field ripe for someone to try to buy Lyft and turn things around. However, it could also be so dire that Lyft closes down for good.
Electronic Arts
The game space is super competitive, and one game publisher that seems to be getting itself in trouble is Electronic Arts (EA). 
EA is probably best known for the FIFA games, but the company has been having a crisis over getting players to spend more money beyond just buying the games. Downloadable content (DLC), is bread and butter for game developers.
EA also got into hot water in 2021 when documents surfaced that made it clear the company wants players to spend more money in-game, through a special mode that relies on real-world money to buy loot boxes. 
It was viewed as a money grab, but that isn't the only reason why EA might not survive in 2023.
The bigger reason is much more straightforward. It really is a cutthroat gaming world. EA has a strong enough collection of titles to make it an attractive company to take over, especially when the player data is considered as well.
LinkedIn
LinkedIn is in desperate need of acquisition. Sure, it's become more or less the social networking site for serious business, but it seems to be struggling a bit with identity. 
With Tiktok looming in the background, it feels like LinkedIn has stopped truly innovating and creating something interesting. The increasing amount of spam and fraudulent activity on LinkedIn isn't helping the platform either.
---
SPONSORED
Earn 2% cash rewards at grocery stores and Costco
The Wells Fargo Active Cash ® Card (Rates and fees) is a powerful rewards card that allows you to earn unlimited 2% cash rewards on purchases — including on groceries, even at warehouse stores like Costco.

New cardholders can also earn a one-time cash rewards bonus — $200 cash rewards bonus after spending $500 in purchases in the first 3 months!
If you're looking for a powerful rewards card that offers an extended intro APR period, look no further, the Wells Fargo Active Cash ® Card checks that box too!
This card also offers an intro APR of 0% for 15 months from account opening on purchases and qualifying balance transfers (then 20.24%, 25.24%, or 29.99% Variable). Which is great for someone who wants a break from high interest rates, while still earning rewards.
The best part? There's no annual fee .
Click here to apply for the Wells Fargo Active Cash ® Card now.
Facebook
Between multiple user glitches, a crashing stock price, and advertisers leaving over losing pages on Facebook with no explanation, it's clear that Facebook is in trouble. 
The reality that so many Facebook videos are just repurposed from TikTok shows exactly who the power player is. Founder and CEO Mark Zuckerberg is also betting billions on the metaverse taking off, which seems like a long shot.
Given how many people use Facebook every single day, it's unlikely the site will simply vanish. It's much more likely that another social company will pick it up. 
Could Google make a play and finally have a better social networking play than the long-defunct Google+? Anything's possible.
Bottom line
Are these terrible companies? Not at all. Most of them have deep pockets and could possibly turn themselves around through strong leadership. No company will ever have zero periods of unrest — even McDonald's has quarters where profits are down.
But with inflation on the rise, many consumers are now looking at changing the way they spend money and what they prioritize. 
That means companies like Uber and Lyft which could easily count on trips are facing the pressure as rides are no longer subsidized.
It will be interesting to truly see who's still standing in 2023.
FinanceBuzz is not an investment advisor. This content is for informational purposes only, you should not construe any such information as legal, tax, investment, financial, or other advice.
Lucrative, Flat-Rate Cash Rewards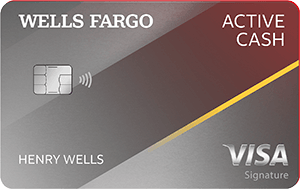 5.0
FinanceBuzz writers and editors score cards based on a number of objective features as well as our expert editorial assessment. Our partners do not influence how we rate products.
Current Offer
$200 cash rewards bonus after spending $500 in purchases in the first 3 months
Rewards Rate
Earn 2% cash rewards on purchases