It's summer, which means you might looking for legitimate ways to make some extra cash. But where should you start?
Depending on your skill set, there can be plenty of opportunities to find a great side hustle. Here are a few ideas to get you started.
Landscaping
Summer brings green grass, leaves on trees, and lots of weeds. See if you can make cash around town doing everything from basic work like weeding and spreading mulch to bigger projects like planting trees, shrubs, and flower beds.
Junk removal
Warmer weather inspires many people to start cleaning out the basement and throwing away junk, papers, and other items they no longer want. Offer your truck or your muscle to help haul away all that junk, and maybe haul in a little cash along the way.
Pool cleaning
A pool can be a high-maintenance project for homeowners. Enter pool cleaners, who visit a homeowner's property on a regular basis during the summer to make sure chemical levels are balanced. You will also remove trash and debris from the pool.
Housesitting
With so many people headed out for vacation for the summer, there are plenty of homes that need someone to keep an eye on them. Offer services such as mail and package pickup, or simply check in to make sure there aren't any issues with a home while the owner is gone.
Lifeguarding
Everything from public pools to private clubs needs lifeguards on duty to keep everyone safe. You may need to be certified for CPR, so find out your options for an affordable certification process.
Tutoring
Tutoring is a great summer option for teachers, who can make their own hours and set their own rates. Even if you aren't a teacher, you may have a skill set that will be in demand for parents who want their kids to stay on track during the summer.
Petsitting
With so many people going on vacation, pet sitters may be in high demand to take care of furry friends. Check with local pet stores, shelters, or doggy daycares, for example, to see if they may have any leads on people in need of sitters for their pets.
Camp instructors
You can be a camp instructor even if you have no clue about the outdoors. Some local camps run by schools or youth organizations need instructors to teach things like art, sports, and other fun activities to kids. You could also help organize classes or after-camp care to help out parents.
Babysitting
It can be hard to work from home while the kids are constantly bugging you about lunch or what shows they can watch. Some parents need a full-time babysitter for the summer while others just need someone to offer a few hours of freedom, so the parent can focus on work or run some errands.
Renting your home
If you're already going to be out of town for a few days here or there on your own vacation, rent out your home through Airbnb or a similar service to make some extra cash.
Before you list the property, however, make sure your local city or municipality allows owners to rent their space on a short-term basis.
Delivering groceries
One of the great things about a grocery store is that it's usually cool on a hot summer day, which makes grocery shopping as a side hustle the perfect hot-weather retreat.
Check in with companies like Instacart or Shipt to see if you qualify to be a shopper. Then, set your own hours based on your shopping availability.
Selling your stuff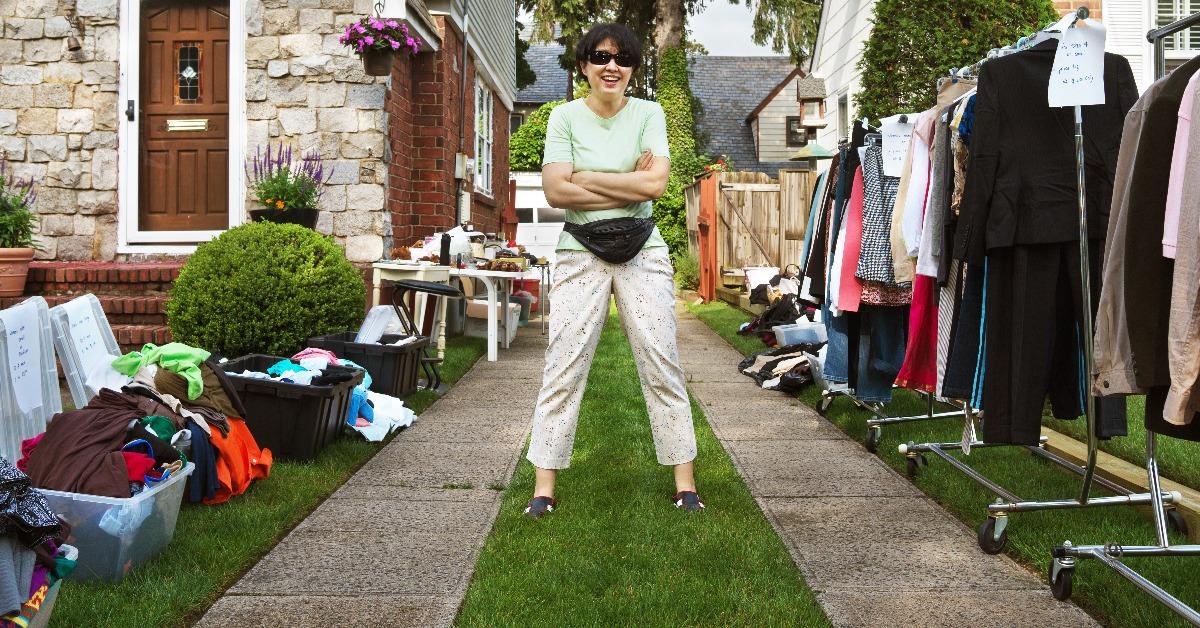 Need to get rid of your own junk? Find different options to cleanse your space of old stuff. Think about setting up a garage sale or look at places to sell items online, such as Facebook or Craigslist.
Mystery shopping
Sign up online with a local marketing company to become a mystery shopper. Mystery shoppers usually go to a store or retail space and pretend to be real customers, asking questions of employees and checking out the space for any issues.
Sports referee
With so many kids signed up for summer sports, being a referee can be a good option to make a quick buck. Check with your local sports departments to see if they are in need of referees and how much training you might need. It's a good way to be outside and to get paid for watching sports you like.
Blogging
Have some time this summer to sit down and write? Consider starting a blog, which could help you make some extra cash if you remember to monetize it with advertising. If you would prefer a video blog, that's also a possibility.
Crafting
Summer may be a good time to finally get some projects done with your sewing machine, woodworking tools, or any other type of crafting you like to do. Check with local sites or major retailers like Etsy to sell your hand-crafted wares for cash.
Moving
Summer is a busy time for people to move from one place to another, particularly when it comes to local moves. Look into jobs with local moving companies in your area that need someone to help pack and move items so you can earn a little extra cash during this busy season.
Baking
The summer might be filled with graduation parties, weddings, baby showers, and more. If everyone loves your delicious cookies and cupcakes, think about offering your services for cash to help others celebrate, or just to provide them with something to bring to their next summer picnic or barbecue.
Bottom line
If you're looking for ways to crush your debt this summer, a side hustle can help you start to move out of the red and into the black. So, look at your interests and skill sets and see if you can find a side hustle that might put cash in your pocket.