We've all heard about supply-chain issues. They're among the factors driving up the cost of everything from gas to groceries.
But did you know you can actually make extra cash because of supply-chain problems? There are changes that can be turned into opportunities if you're interested in jumping into a new career. And it might be a way to get ahead of inflation.
Here's what you could do right now, and why these new career opportunities exist.
China shutdown
China has made pandemic shutdowns a priority. In fact, the government has even barricaded people in their homes during spikes in the COVID-19 infection rate in order to try and slow down the spread of the virus.
But that also means that workers might not be going to their jobs. No workers on the job means no manufacturing, which in turn means no products. That could be difficult for American companies that work on tight turnarounds for products they can't keep in stock now due to a lack of manufacturing.
Because of the shutdowns, there also are fewer workers in the ports to load and unload container ships to and from worldwide destinations. That could lead to products sitting in ports that can't be moved, causing backups along the chain.
Container shortage
When containers get stuck in ports, it can cause a shortage of containers that can be packed up and put on ships.
Due to the pandemic, there has been a worker shortage as people retire or are removed from the workforce in other ways. Because of this, there are issues at ports around the world, as backlogs of products aren't cleared to be shipped out to their destinations. These types of problems can cause nightmares for supply-chain managers.
Stalled port traffic
Supply chains have several different pieces that need to work together in order for the system to unfold smoothly, and as some of these pieces break down, it's having a negative effect on other pieces.
With issues in China and problems with containers, port traffic also is facing difficulties. There have been times when ports can't handle the traffic, leaving barges to float in the water for days until they can find a spot to park and unload.
Trying to move all those pieces around in a port to get what you need in place can be a stressful headache for some supply-chain managers.
Changes in shopping behaviors
You may have noticed that your shopping habits have changed in the past few years due to the pandemic. Perhaps you cook more food at home instead of going out to eat, which has bumped up your grocery bill.
You may also work from home, so you're spending money in different ways than you would if you were still in an office setting. You may have changed the way you buy things like clothes or some home improvement supplies, opting to purchase them online rather than driving to the store.
All these changes add up, and the supply chain is still adjusting to changes in the buying habits of consumers. Those changes might continue as more people return to work or eat in restaurants on a more frequent basis. And the more things change, the more challenges supply-chain managers face.
Pro tip: You may also be driving less due to the rising prices of fuel. But if you still use your vehicle regularly, make sure you check out this guide to saving money at the pump.
Manufacturing issues
Because of shutdowns and other stoppages during the pandemic, some manufacturing is still trying to find the best way to get back on track.
Some companies may add personnel or potentially automate some positions in order to meet manufacturing demands. Other companies may shut down plans or overhaul the manufacturing process in hopes of getting their products through the chain.
And with large items like machinery, cars, or other products with complicated assemblies, there is also the issue of having hiccups in different supply chains that can send ripples through the system, backing up everything.
How to be a supply-chain manager
It turns out that recent struggles with supply-chain issues have led to mass resignations of managers in charge of the supply chain.
Some of these people may be stressed out by the high demands of the position in recent years. Others might be part of the Great Resignation, a movement in which employees have been quitting in large numbers to find better pay and job satisfaction somewhere else.
Whatever the reason, the number of workers who have left supply-chain management positions has grown dramatically. In fact, a recent LinkedIn study found a 28% increase in separations between supply-chain managers and employers from 2020 to 2021.
A supply-chain management job might be a good position to take on at a time when there are so many open positions. You might be able to get a good starting salary to help reduce financial stress or earn additional benefits due to the high need for people in those roles.
Bottom line
If you're trying to find ways to pay off debt or increase your income, a job in supply-chain management may be a good option with the right skill set and proper attitude.
Think about what you want from a career in the supply-chain system, though, and note that you may have to be willing to take on some additional stress compared to your current job. Still, the pay and benefits may be worth it.

Join AARP and Double Your Number of Interviews Within 60 Days
Learn More
Earn Great Pay Working From Home
Free 3-class intro teaches you how to launch a bookkeeping business
Access the training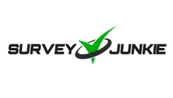 Learn More