Many people would expect doctors and lawyers to be highly paid, but there are other jobs that tend to pay more than you'd expect.
Many believe that having hard-to-obtain skills or a unique talent leads to better pay, and that's true in some situations. Other times, it's quite interesting what people earn for the work they do.
If you're thinking about a career switch to stop living paycheck to paycheck, take a look at some of these surprisingly high-paying careers.
Voice actor
A voice actor reads and records scripts for media publications such as TV commercials, films, or audiobooks. They may also perform various characters ranging from cartoon voices to serious documentary narration.
A voice actor in October of 2022 earned an average of $81,052 per year or $39 per hour, with a maximum earning potential of $211,500. Many have professional acting education though others may have more of a natural gift.
Garbage collector
More formally called a refuse and recyclable material collector, a garbage collector isn't the most glamorous of jobs, but it may pay more than most realize when it comes to the top percentile.
The median wage for this position was $38,500 per year or $18.51 per hour, with the top 90% percentile of workers earning $62,310 per year as of May 2021.
Stylist or fashion designer
For those who love to spend time sketching new looks and love trendy looks, becoming a stylist could be the ideal position for you.
Stylists engage in numerous activities, including creating clothing, shoes, and accessories. They may work with manufacturing companies or apparel organizations, though some also set out on their own to build a brand.
A fashion designer earned a median of $77,450 per year or $37.24 per hour in 2021.
Food stylist
If clothing isn't your thing but styling a dinner plate so it looks as good as it tastes sounds appealing, consider becoming a food stylist.
While the earning potential of a food stylist depends on where they work and their experience, Food stylists earned an average of $70,494, with a range from $63,604 to $78,795 in September of 2022.
Court reporter
A courter reporter sits in on trials and other legal proceedings, listening, and typing out what is said. Some also work in press conferences, business meetings, or completing depositions. The job may not be that interesting unless you love legal matters, however.
The median pay for a court reporter in 2021 was $60,380 per year or $29.03 per hour and doesn't require much training to get started.
Air traffic controller
Though this is a very important job, working as an air traffic controller doesn't require an advanced degree. Those who do this work coordinate how aircraft stay safe in the sky by keeping proper distances between them and aiding in routing.
The median pay for 2021 for an air traffic controller was $129,750 per year or $62.38 per hour, according to the BLS.
Ice cream taster
Yes, it's a real job and one that tends to pay pretty well, too. The job is intense, requiring a person to sample ice cream flavors throughout the day to determine if they have the best texture, smell, and appearance.
It's a job that's focused on quality assurance, often in labs or manufacturing plants. Many food companies use these food scientists and sensory analysts to perfect recipes and products.
Those working as ice cream tasters could earn as much as $100,000 per year.
Technical writer
If you have a knack for creating instruction manuals or breaking down complex processes into a how-to guide, you might consider a career as a technical writer.
These individuals typically take more complicated tasks and break them down into simple terms and steps, often working with tech experts. Some even have a degree in a related field.
The median pay for a technical writer in 2021 was $78,060 per year or $37.53 per hour.
Dental hygienist
Working as a dental hygienist is a messy job to be sure. But for those who don't mind (or even enjoy) helping to brighten smiles, this could be a lucrative position to consider.
The average salary for a hygienist in September of 2022 was $78,960, with a typical range between $68,565 and $89,781. While these professionals have ample skill and training, not all have a degree.
Interpreter or translator
If you already speak two languages, you may be able to turn that into a lucrative career. You may not realize that those who do this type of work are in demand in hospitals, conference centers, schools, and many other organizations.
The median 2021 pay for an interpreter or translator was $49,110 per year or $23.61 per hour. The Bureau of Labor Statistics (BLS) also predicts a 20% increase in demand for translators from 2021 through 2031.
Occupational therapist
An occupational therapist is one of the most important people when it comes to relearning skills after an illness or surgery. They often help people build skills most other people take for granted, like being able to prepare a meal or use the restroom without falling.
In May of 2021, occupational therapists earned a median income of $85,570 per year or $41.14 per hour, with the 90% percentile earning $123,840.
Genetic counselors
Imagine being able to know that you are at a higher risk of developing a disease because of your genetic code. It's a reality, and some people work in the field helping people learn about disorders and birth defects they or their children could be at risk for having.
Those working as genetic counselors in May of 2021 were paid a median annual wage of $80,150 or an hourly wage of $38.54. The top wage earners brought home $121,070.
Sommelier
A sommelier, or wine steward, is a professional with wine education and training. Their job is to specialize in all areas of wine service, from selection to how to drink it and even storing it properly. For wine lovers, this sounds like a fantastic job, and it pays well, too.
The average salary for a sommelier was $61,470 per year in September of 2022, with a range from $47,258 to $75,672.
Bottom line
There's something to be said for those who have a unique talent or desired occupation, as pursuing your passion may be worth more than a salary.
Yet, some careers pay much more than what you might expect. That could mean pursuing a unique career that can really boost your bank account.

Join AARP and Double Your Number of Interviews Within 60 Days
Learn More
Earn Great Pay Working From Home
Free 3-class intro teaches you how to launch a bookkeeping business
Access the training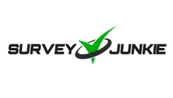 Learn More