Are you healthy? Do you love your job? As long as it's not too stressful or demanding of you, there are some surprising reasons people may never want to retire. Working can be good for your health, keeping your brain sharp and giving you purpose. It may help you maintain valuable relationships and create financial security. Should you retire or keep working? Can you retire early, maybe, or should you keep working?
Here are 10 reasons you should never retire.
You need more money
One of the most common reasons people continue to work is this one. Perhaps you need to supplement Social Security income to help you meet your financial obligations. Your mortgage may not be paid off yet, or you may be facing financial limitations due to health concerns.
The key here is that if you don't have the finances to live in your retirement the way that you want to, or need to, then working allows you to continue to supplement those funds.
You like your work
It's easy enough to leave a job that's boring or frustrates you every day. If you can financially manage leaving, doing so is worthwhile.
On the other hand, you may like your job and the benefits it offers to you. You just like having something to do. You feel like your job is helping you to contribute to the world around you, or maybe you just find enjoyment in working. Perhaps you're a teacher, or your work involves helping people one-on-one. It's easy to go to work because you enjoy the results.
Provides a social life
For those who are older, working is sometimes more than just about making money or giving back. It may be the heart of your social life. Over time, you may find it hard to remain as socially engaged as you used to outside of work. Going to work means you have someone to talk to and share with on a daily basis.
Keeps your brain active
Could working longer push off memory problems by keeping your brain more engaged and focused? In some cases, that may be true. Studies show that working helps create purpose and builds opportunities for engagement.
To keep the brain healthy, communication with others is vital. Routines that jobs offer, the use of technology, and just engagement with things like stress that push the brain to work harder are all good resources.
You want to fulfill your organization's work
For many people, retiring isn't about money or their personal needs, but their passion for completing their life's work is simply too much to stop. Perhaps you've worked to build your company's success, or you developed community programs that rely on you.
Whether you're doing something that you're passionate about or you feel is not finished yet, maintaining that position long term could be important to you.
You just want to
Working longer could be good for your health. It may also just be something you want to do. If you're healthy enough — and many people well into their 60s are — working longer just makes sense to you. Why stop? Working part-time, you may still be able to travel or do things you want to do, perhaps taking a few more vacations or breaks from time to time.
It's not necessary to stop if you want to continue to work. Ultimately, some people may not want to leave a job they love, or some simply don't have a lot to look forward to at home. If working is safe and makes you happy, you don't have to stop.
You have a quality job
While working longer can be a benefit to many people, whether or not that is your situation is ultimately dependent on the quality of the job. If you are working in a job that's repetitive or one that's physically demanding, that's not likely going to lead to the same level of satisfaction and long-term viability as other positions. If the work is boring, or you hate it, why keep doing it longer than you have to?
You want to contribute to worthy causes
Retirement may give you a new perspective or encourage you to spend more of your time doing things that you find valuable and worthy. Even if you don't need the money, working to support valuable causes is a worthy goal in itself. You may be able to put your work experience and skill toward a cause that's more interesting to you or one that you feel is valuable to the world itself. The work you do doesn't have to be what you've been doing. Instead, consider a new path that's more fulfilling to you.
You want to delay receiving Social Security benefits
Some people may wish to put off their retirement because they don't want to start receiving Social Security benefits just yet. Often, these benefits only provide about 40% of a retiree's income. If you are not ready to tap into those funds yet and instead receive a higher payment in a few years, working longer may allow that to happen. Your monthly benefits will increase if you wait until you're 70 to start taking them.
You want to maintain your employer insurance
Another reason some people remain at their jobs longer is that it enables them to keep their existing employer-paid health insurance. While you could qualify for Medicare at the age of 65, that doesn't mean you want to do so.
You may also know that Medicare doesn't pay for eye exams, dental care, foot care, or prescription drugs. You'll need supplemental policies to help with those specialties. If your employer insurance is solid, you may want to stick around to continue to use it.
Bottom line
Working longer is a personal decision and one that you should think about in the years leading up to your retirement. You can check out some money moves to boost your bank account during those years, helping you to have more money available when you do eventually retire.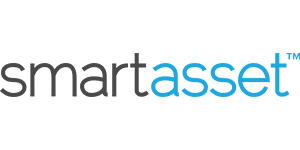 Smart Asset Benefits
Get matched with fiduciary financial advisors
Advisors are vetted and certified fiduciaries
Take the mystery out of retirement planning
Their matching tool is free
Paid Non-Client Promotion