We are all accustomed to seeing taxes taken out of our paychecks. 
Every employee pays the 6.2% Social Security tax and the 1.45% Medicare tax, otherwise known as FICA taxes. If you're a gig worker or you work for yourself, that comes in the form of the self-employment tax.
That's the standard stuff. No big surprises there. The federal government, as well as many local governments, wants a piece of your income pie.
But there are some downright bizarre ways governments collect revenue from taxpayers, too. If you make extra money on the side, here are 15 surprising things that get taxed.
Babysitting money
Babysitting is often seen as a way to earn extra cash while giving parents a bit of a much-needed break, especially for teenagers who need some fun money.
But the IRS needs you to pony up come tax time if you made more than $400 babysitting during the year, since it counts as self-employment income. That includes people under 18.
Bartering
Just the phrase "bartering" conjures up mental images of pirates negotiating or people trading goods in a bygone era. But it is alive and well, and the IRS will tax it.
Any exchange of services or items — letting an artist live rent-free in an apartment you own and getting a painting in return, for example — has to be reported at the fair market value.
Bribes
Illicit income is still taxable income as far as the IRS is concerned. The federal agency wants you to report all of it, even if it is criminal.
So if you have been getting "kickbacks, side commissions, push money, or similar payments," the IRS wants you to report it as a form of self-employment income.
Canceled debt
Your debt can be canceled for several reasons. Maybe you declared bankruptcy, defaulted, were forgiven, or reached a settlement.
Regardless of the reason, the amount of debt that was left unpaid is considered income by the IRS. Look for a Form 1099-C from the creditor. The IRS considers it your responsibility to have the correct information come tax time.
Crowdfunding
If you are unfamiliar with crowdfunding, it's precisely what it sounds like: raising money via contributions from a large number of people. It is often done through websites like Kickstarter or GoFundMe.
Whether or not a crowdfunding campaign constitutes income varies. For example, if you are crowdfunding for someone else, it might not. The IRS's advice is to keep good records and consult a tax professional.
Cryptocurrencies, digital assets, NFTs
Cryptocurrency (meaning decentralized digital dollars, like Bitcoin) may not physically exist, but the IRS will make you pay real-world taxes on it. The same goes for anything the IRS considers to be a "digital asset" — i.e.; "not real currency."
Regardless, those digital assets are considered property by the IRS. That means sales and exchanges have to be reported.
Dealing drugs and other crimes
The IRS is absolutely not joking about wanting taxpayers to include money from illegal activity on their Form 1040.
Yes, that explicitly includes dealing drugs, as well as any other nefarious deeds someone may have made money from. Statistics on how many people actually report crime-based income are not available.
Discovered treasure
Indiana Jones probably never had to deal with the tax implications of the artifacts he chased down — and he wanted them in museums anyway, to be fair — but the IRS is keen on knowing if you discover and hold on to property that was lost or abandoned.
Any treasure trove you locate can be taxed at its fair market value.
Employee bonuses
Employee bonuses can be a great incentive to excel at work. Unfortunately, the IRS will reward you by taking taxes out since it has to be reported as part of your income. That includes non-cash bonuses like vacations.
Employee achievement awards, on the other hand, have different rules and usually have to be excluded from your income.
Fantasy sports winnings
If your fantasy football league had a killer season and you took the top prize, that virtual victory may mean you owe taxes on it.
The IRS considers money made through fantasy sports leagues gambling winnings, making it taxable. On the flip side, your gambling losses can be deducted, up to your winnings, if you itemize.
Jury duty
Whether you bemoan receiving a jury duty summons or consider it a tremendous civic duty, the pay you get from your time in the courtroom has to be reported.
On the other hand, if you are obligated to give your employer that money since they are still paying you during that time, it can be deducted.
Prizes and awards
Maybe you were lucky enough to win a sweet prize on a radio call-in show or a contest, but you will not be lucky enough to avoid paying taxes on it.
Any prizes or awards you win have to be included on your Form 1040. The tax you owe will be based on fair market value. The only way to avoid it is by not accepting the prize, which does not make it much of a prize.
Scholarships
When a student lands a college scholarship, it is generally seen as a cause for unbridled celebration. And to be sure, it is, since it can be a key factor in whether or not they seek higher education at all.
One complicating factor that can be overlooked is that any money from the scholarship not explicitly used for education purposes cannot be excluded come tax time. That means money for room and board does not get excluded.
Stolen items
It does seem like a bit of a running joke that the IRS really wants criminals to declare their illegally earned income, but the fact remains: If you stole something, the federal agency says you have to report the item's fair market value the same year.
The IRS's entertaining caveat to that is, if you give it back to the person you stole it from in the same year, you do not have to report it.
Unemployment
When people fall on hard times, unemployment benefits are there to help prop them up until they can get back on their feet and lower their financial stress — but it does not mean those payments are exempt from taxes.
If you got checks from the government, you should receive Form 1099-G, which will show how much was paid to you. You will need it when you file. Otherwise, you may need to check for the information from your state's website.
Bottom line
Given how complex the world of taxes can be, it's unsurprising that there would be a few surprises.
While we should be familiar with common taxes, like Social Security and Medicare, the IRS's reach extends to some bizarre places. From babysitting money and bartering to bribes and even dealing drugs, there's an astonishing array of unexpected taxable income.
Stay informed and avoid throwing away money before tax season. That way, you'll be ready for even the most unusual tax requirements.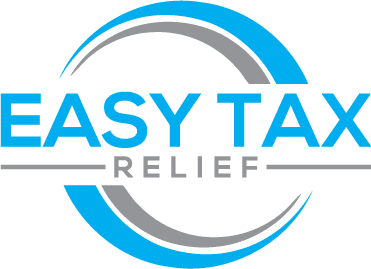 Easy Tax Relief Benefits
Eliminate your tax debt
Potentially reduce the amount you owe
Stop wage garnishments and bank levies
Communicates with the IRS on your behalf