Sweatcoin is an app that pays you to walk. You can simply download the app on your phone or smartwatch. The app will start tracking your walks, and you will begin to earn Sweatcoins that you can convert into merchandise by shopping through the app's marketplace.
Sweatcoin is a great side hustle if you want to make money while getting healthier — and if you don't mind that it could take you a while to earn enough points to actually convert into products that you can use.
Learn more in this Sweatcoin review.
Key Takeaways
Sweatcoin is an app that promotes walking.
You'll earn 0.95 Sweatcoins for every 1,000 steps that you take that the app can verify.
Sweatcoin charges a 5% commission on each Sweatcoin you create, which comes off the coin that you earn.
You can redeem your points for merchandise through Sweatcoin's marketplace.
There are more than 600 partners in the marketplace offering various products and discounts.
There is both a free and premium version of Sweatcoin, the premium version allowing you to earn more coins faster.
You may have to pay shipping and handling or incur some other out-of-pocket costs when you redeem your points, depending on what you choose to redeem them for.
Sweatcoin: Is it worth it?
Pros
Cons

The Sweatcoin app can be used for free, although there are subscription options that allow you to earn more coins.
You can earn money while you get moving, so the app can help you to improve your health.
Sweatcoin has received mostly positive reviews from users, suggesting it's an app people enjoy using.

It can take a long time to earn enough Sweatcoins to get merchandise.
You're capped at how many Sweatcoins you can earn daily with the free version.
You may have to pay shipping or other added costs when you redeem your coins for products.

Our verdict: Sweatcoin is a free program that pays you to walk, so it's worth trying out if you want to be more active and need a little extra incentive to get moving.

Just be aware it can take you time to earn enough coins to redeem for merchandise, and there are sometimes shipping fees for the merchandise, so you'll have to be selective in how you redeem your coins if you don't want to pay anything out-of-pocket.
What is Sweatcoin?
Sweatcoin, a fitness app founded in 2016, has grown to have more than 120 million registered users. The app is available on both the iOS app store for iPhones and the Apple Watch and the Google Play store for Android phones.
App users can generate Sweatcoins (sometimes referred to as SWC) when they walk and allow the app to track and verify the steps they take. More than 34 billion coins have been generated by app users according to a real-time Sweatcoin counter on the app's website.
According to Sweatcoin, it uses its own algorithm to count steps, which means it doesn't track your location or share your information with any third parties.
Sweatcoin has partnered with the UK's National Health Service to offer a Healthy Incentive program to help create sustained positive habits. The app has also received largely positive reviews, earning 4.3 stars out of 5 stars on the Play store and 4.6 stars out of 5 stars on the iOS app store.
Tip
Sweat Economy, the company behind Sweatcoins, has also developed a
cryptocurrency
called SWEAT. In some countries, you can earn SWEAT through the Sweatcoin app, but it is not available in the United States at this time.
How much can you earn with Sweatcoin?
Sweatcoin rewards you for walking, so the amount you earn depends largely on how active you are. Your steps are verified through the Sweatcoin app, and you'll earn 1 Sweatcoin for every 1,000 steps, with Sweatcoin taking a 5% commission on the coins you earn. So you actually earn 0.95 Sweatcoins for every 1,000 steps after the app takes its cut.
Sweatcoins cannot be redeemed for cash, but you can use them to obtain physical products or gift cards from one of the app's 600 partners. Some of your redemption options include $15 Under Armour gift cards or $5 Walmart gift cards, although both were out-of-stock at the time of this review. You can also use Sweatcoins to bid on item auctions.
You can also donate your Sweatcoins to charity if you would prefer not to redeem them for products that you will use yourself. There are multiple options for charitable donations, including a campaign of the week. As of the time of this writing, that campaign focused on supporting homeless animals.
The value each Sweatcoin offers varies depending on which partner you redeem from, and you may have some out-of-pocket costs such as shipping and handling if you redeem for products, according to app users. In fact, the cost of redemptions was a frequent complaint in app store reviews.
In addition to earning money by walking when using Sweatcoin, you can also make some extra cash from the app if you become an influencer. You'll need to invite 20 unique users to join Sweatcoin using your invite link in order to be eligible to access the influencer hub.
Once you have access to the hub, you can take advantage of available resources, invite more friends, and redeem your rewards for bringing Sweatcoin to new users. These rewards for influencers can be redeemed for cash, but the specific amount of rewards you are eligible for can vary over time and is based on your market.
How to make more money with Sweatcoin
If you want to maximize your earnings with Sweatcoin, there are a few different approaches to take:
Walk more. This is the easiest option, as the more verified steps you take, the more Sweatcoins you can earn (up to daily limits on the free plan).
Bonuses. Take advantage of daily bonuses to earn more. These typically involve watching an ad.
Consider whether a subscription is worth it. If you become a subscriber, you don't have a daily cap on Sweatcoins earned and you get more coins for the activities you do. In fact, you can earn double the coins for each step you take if you pay for the premium plan, which costs $24.99 per year.
Become an influencer and invite others to join Sweatcoin. This can help you to earn rewards not just for walking but for referrals to the platform. The more people you invite, the more cash you can redeem. You can tap into your social network to help you find friends and loved ones to sign up for the app themselves.
Employing these techniques is one of the simplest ways to maximize your earnings if you're interested in learning how to make money using the Sweatcoin app.
Tip
Sweatcoin used to offer Mover, Shaker, Breaker, Quaker, and Troublemaker membership levels but switched to offering one premium plan to simplify the experience for users.
How to get started with Sweatcoin
Getting started with Sweatcoin is easy. You will not need anything other than your phone or your smartwatch and an internet connection to get started. And you do not need to pay any upfront fees in order to become a Sweatcoin user. You'll need to:
Visit the iOS app store or Google Play Store.
Download Sweatcoin for your phone or smartwatch.
Sign up using your email address or by linking to your Apple ID or your Google account.
Allow Sweatcoin access to your phone's health apps so it can track your steps.
Decide whether you want to enable push notifications on the app (you'll be asked to approve or deny these notifications in a window that opens in the app when you're signing up).
See your step count and start browsing the marketplace to explore offers available to you.
The entire signup process took less than five minutes, and the app was up and running. You'll also have the option of upgrading to the premium app after signing in.
Alternatives to Sweatcoin: Survey Junkie and Solitaire Clash
Sweatcoin is one of the best side hustles for people hoping to make a profit by walking and getting exercise. The ability to earn money for taking steps could help you keep motivated to stick to your exercise routine.
But Sweatcoin is not necessarily the right choice for everyone because the coins that you earn through the app can only be redeemed for merchandise, not cash. Influencers, however, can get actual payments to their bank account or via Paypal after inviting enough people who become Sweatcoin users.
The good news is, there are other options if you want to earn money but aren't excited about having to walk to do it. For example, Survey Junkie lets you earn points by completing online surveys. One hundred points are equivalent to $1, and you can redeem your points for money once you've accumulated a $5 balance.
This Survey Junkie review can help you decide if this app is a better fit.
Solitaire Clash is also a great alternative money-making app if you enjoy games, as you can enter into tournaments and win real money for playing solitaire against other users. Games that pay cash are not available in every state, though, and you may be required to put some of your own money on the line to participate in them.
Our Solitaire Clash review explains more.
FAQs about Sweatcoin
Do you actually get money from Sweatcoin?
Sweatcoins can be redeemed for merchandise or for donations to charitable organizations, but you can't cash out Sweatcoins unless you are part of the influencer program. But you can purchase products with your coins from one of more than 600 Sweatcoin partners. Some of these products include gift cards to popular retailers like Walmart, although not every reward is in stock at all times.
Is Sweatcoin legit?
Sweatcoin is legit and not a scam. The app was founded in 2016, and there are more than 120 million registered users. Users have given the app mostly positive reviews, with Sweatcoin earning 4.3 out of 5 stars over more than 1.7 million reviews on the Play Store and 4.6 out of 5 stars in more than 318,000 reviews on the iOS app store. The app also partnered with the National Health Service in the United Kingdom.
How much does Sweatcoin pay?
You can earn 0.95 Sweatcoins for every 1,000 miles walked. These coins can be redeemed for merchandise from partners in Sweatcoin's marketplace. The value of Sweatcoins that you earn varies depending on what you redeem your coins for. Influencers can also earn money by inviting others to the app, but the influencer rewards vary over time and by market.
Sweatcoin review: Bottom line
If you are interested in getting paid for your daily steps, there's no downside to downloading Sweatcoin and giving it a try, especially since it's a free app. Just be aware that some rewards redemptions do require you to pay shipping and handling or other out-of-pocket costs, so you'll need to be smart about how you redeem your coins if you don't want to put any money on the line.
If you'd prefer a more stationary side hustle though, Survey Junkie may be a better fit — or you can check out one of these other options to find the best side hustle for you.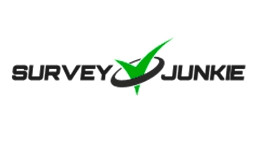 SurveyJunkie Benefits
Over $55,000 paid to members daily
Earn up to $130 a month taking 4 or more surveys daily
$76 million paid out to date
20M+ lifetime members and BBB accreditation