Most of us walk into Target knowing we're going to find exactly what we need at a great price. But what if you could save even more money every time you shop at the big red bullseye? 
Keep reading to find out how to save money consistently when you shop in Target stores and online at Target.com.
Open a RedCard
Target created loyalty programs and you can save money just by joining. The foundation of Target's loyalty programs is the RedCard. It's Target's credit card that gives you 5% back on every purchase and free shipping on all online purchases from Target.com. This saves you money not just on bigger purchases, but on the household essentials you buy regularly.
Pro tip: Keep your credit card balance on the RedCard in check so interest on your purchases doesn't cancel out the 5% back.
For more info, read our Target RedCard review.
Get the app
At the top of the list of Target secrets you need to know is the Target app. The app offers in-store discounts of 5% to 50%, plus special deals, to save money on a range of products. There are also app-exclusive coupons, which allow you to stack with other coupons, discounts, and deals.
Downloading the app is the lowest-effort way to save the most money in Target store locations. And it saves you time and energy, too — you can store shopping lists, schedule pickup, and pay through the app.
Join Circle
Circle (formerly known as Cartwheel) is Target's rewards program that gives you 1% of all purchases as earnings rewards when you use your Circle account at checkout in stores or online at Target.com. There are deals and offers exclusively for members. If you join, you'll also get a 5% discount on purchases on your birthday.
Pro tip: Note that the 1% Circle reward earning can't be combined with the Target RedCard 5% cashback on the same transaction.
Take advantage of price matching
Did you know that Target will match prices at Target.com and a host of other retailers, including Amazon? If you find a lower price from a competitor on an item you purchased at Target in the previous 14 days, bring in proof of the lower price, and Target will refund the difference. 
Knowing that Target will match prices from competitors, including their own website, means that you can buy with confidence in the store, and save time and gas by not having to chase a lower price at another store.

Full details of this policy and a list of retailers that are eligible for the price match guarantee are available on the Target Price Match Guarantee page.
Subscribe to save more
Signing up for a subscription to items you buy regularly on Target.com will give you a discount on those items. Regular discounts on essentials make budgeting easier, and you'll save time and energy having to remember to reorder, or keeping track of how much you have left so you order in time and not run out.
Your RedCard or Circle rewards will apply to your subscription orders on top of this discount, and you can control the interval between shipments.
Bring your own bag
Target stores give you a 5 cent credit on your purchase for each reusable bag you use. While that may not be the top of the list of how to save money at Target, it's still worth it for doing something that's good for the environment and that saves you having to stuff another few plastic bags into your already-bursting plastic bag holder. 
The value of your time and reducing clutter in your house makes bringing your own bags a solid choice for reducing friction in your life.
Know your days of the week
Target stores mark down items in specific departments on the same day of the week, every week. This means that if you know what day the item you want to purchase will be marked down, you can buy it at the markdown price.
There is no official corporate policy about which departments are marked down on which days available on Target public information pages. Some "insider" websites claim to know the corporate markdown schedule, but the actual schedule seems to vary from store to store, or at least region to region.
The simplest way to find out what's marked down when at your local store is to go to the store, be friendly, and ask an employee politely when something is likely to be marked down.
Understand markdown codes
Waiting for items to be marked down in price at Target can be a great way to save money, but it's also a bit of a game. Buy when the price hasn't been marked down as low as it will go, and you'll spend too much money. 
But you can miss out on getting your bargain if you wait too long once an item has been marked down as low as it will go. That's why it's important to be able to read the Target markdown codes.
Items for sale at Target all start with an original price that ends in the digit nine, for instance, $2.99 or $38.99. When items are marked down at Target, the new price tag gives two key pieces of information that tell you how much they will be marked down. 
In the top right of the price tag is a small number that tells the percentage off the original that this new price represents. The first markdown is usually 15% to 30%. The deepest discount will be 70% or even 90%.
The other information on the price tag is the digit the new price ends in. First or intermediate markdowns will end in the digits six or eight. So a discounted price will be $2.96 or $38.98 instead of ending in nine. 
A final markdown price will end in the number four. So if you see a price such as $1.54, you know that's the lowest the price will be on that item.
Use cashback portals
You may get cash back on top of the cash you get back from using your RedCard on Target.com by going through a cashback portal such as Ibotta, Rakuten, or TopCashback.
A cashback portal is exactly what it sounds like: You join the website, sign in to your account, and then use the website as a portal to click through to the Target.com website to shop. The portal tracks your purchases and gives you rewards in cash or points that you can use for discounts on future purchases.
Because cashback portals are external to Target.com, the rewards they award don't interfere with any rewards through Circle or cash back from using your RedCard on Target.com. Cashback portals can be great tools for saving money on purchases you were going to make anyway.
Trade unwanted electronics for Target cards
Turn your unwanted electronics into gift cards for Target through Target's Electronics Trade-in Program. You can find the list of accepted electronics and conditions for turning them in at your local Target store or on the Electronics trade-in program page.
Bottom line
Leveraging the systems Target has set up to reward loyal customers is a great way to save money and make you feel even better about shopping. Once you've set up your Circle account and downloaded the app, the best way to save even more money at your local Target is to become a regular.
Talk to your cashiers and be polite and helpful. Send in compliments for employees who go out of their way for you, and thank the store manager in person for their hard work. Once they know you, employees may give you tips on markdowns and sales before they hit the internet or your app, and you'll be shopping in a store full of friends.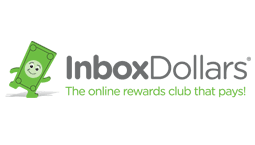 Inbox Dollars Benefits
Get a $5 bonus when you register with your email
You could earn money by taking surveys or making online searches
Over $80 million paid to members so far - how much can you earn?