Earning extra income doesn't always take work. In fact, there are free cashback apps that let you earn money back your everyday purchases. When you shop through a cashback app, a portion of the commission the app earns from the retailer is passed on to you. That means for every purchase you make from eligible stores, you could get a percentage of that money back.
Although there are plenty of cashback apps to choose from, TopCashback guarantees that you'll get the highest cashback rate when you shop online through its platform. The service even helps provide you with coupon codes so you can save money shopping online while also putting cash back in the bank.
To find out how to save money and how to make extra cash without lifting a finger, keep reading this TopCashback review.
Is TopCashback a legit site?
TopCashback is free to join and totally legitimate. The company was established in the U.K. in 2005. Since launching in the U.S. in 2011, TopCashback has become the fastest-growing cashback site in the country, and now has 11 million members worldwide. According to TopCashback, U.S. consumers save millions of dollars each year using the site.
TopCashback users have great things to say about the site as well. Thousands of excellent TopCashback reviews on Trustpilot highlight the company's superior customer service and top earning rates. Most people say using the service is an easy way to earn money and that the cash back adds up quickly when you use the site for all your online shopping.
How does TopCashback work?
When you visit an online retailer through the TopCashback website or app and make a purchase, TopCashback receives a commission from that sale. Unlike other cashback sites, though, TopCashback says that it shares 100% of those earnings with you. TopCashback earns money from advertising, from featuring certain retailers, and from hitting sales targets, so the company does not need to take a cut of the commission — which is great news for you.
You can earn money back by shopping at over 4,400 stores, including Walmart, Overstock, eBay, and Amazon. To get started, just create a TopCashback account and search for the store or service where you intend to shop. Click through to visit the online retailer and shop as you would normally. After you make your purchase, you'll get money deposited into your TopCashback account within one to three months, which you can then redeem for cash back at any time.
Who can use TopCashback?
You need to be 18 years or older and have a valid email address to open an account with TopCashback. You'll need to authenticate your email address with TopCashback to get started, but you can then opt out of email updates if so desired once you've validated your account.
Cashback offers are available only to members located in the U.S. and Canada. U.S. members may receive payouts via ACH, PayPal, or gift card, but members outside the U.S. can cash out only via PayPal.
TopCashback is a great option for frequent online shoppers. Consumers who shop more often at brick-and-mortar stores might be better served by other apps that cater more to that style of shopping. You should also be willing to wait for your money if you choose to use TopCashback, as it can take some time for the money to appear in your account.
How much can you earn with TopCashback?
There's no limit to how much you can earn with TopCashback. The more you spend at eligible retailers, the more you'll earn. There is also no minimum threshold to redeem your cash back, so if you need some extra money, you can ask for your earnings at any time. Be aware, though, that it can take up to seven days from your purchase for your cash back to show up as pending in your TopCashback account. And it can take another one to three months for the money to become available for you to cash out.
When it comes to how you receive the money you cash out, you have options. You can receive that money via:
PayPal
ACH deposit
Gift card
Visa or American Express prepaid card
Maximizing your earnings with TopCashback
You'll earn money every time you shop at one of TopCashback's eligible retailers, but there are a few ways you can earn even more:
Look for coupons. TopCashback sources coupons so you can save while you earn. You'll find these coupons on the individual store pages. Just search for a store on TopCashback to see all available deals.
Refer your friends. Refer your friends and receive $29 in cash back once they earn their first $10 in cash back from shopping.
Choose a payout option with a bonus. Redeem your cash back for an American Express Reward Card to get a cashback bonus of 3% or a Virtual Visa Prepaid Card to get a bonus of 5%. There are also several other gift card options for top retailers that get you bonuses between 1% and 5%.
Keep an eye out for special payout bonuses, especially during the holidays. Sometimes TopCashback offers special cashback rates when you choose certain payout methods. For example, at the end of 2019, TopCashback offered a 10% bonus if you chose certain gift cards as your payout method.
Browse the offers. You can easily save more money just by looking for the stores with the highest cashback offers. You'll also find limited time offers with exclusive increased rates, so it's a good idea to check that page regularly.
Install the browser extension. If you're worried about forgetting to use TopCashback, install the TopCashback browser extension. Then, when you visit a store that is partnered with TopCashback, your browser will notify you and you can click "Activate Now" to claim your cash back.
Common questions about TopCashback
Can I use TopCashback in store?
No. TopCashback does not currently offer in-store cash back, but is considering adding the feature in the future.
How long does TopCashback take to payout?
After you make a purchase, it can take up to seven days for your cash back to show up in your TopCashback account as pending. After that, TopCashback waits for the retailer to confirm your purchase and then to pay TopCashback its commission. This process can take about one to three months on average before you receive your cash back.
How does TopCashback earn its money?
TopCashback gets money from advertising banners on its site and other agreements made with affiliate retailers. For example, some of the listed stores will pay the company to feature them on the site or in newsletters. TopCashback also gets bonuses for hitting certain sales goals with some retailers.
How does TopCashback work with Amazon?
Depending on what you buy, you can earn up to 10% back when shopping at Amazon through TopCashback (as of February 2020). You can also earn a $15 gift card if you sign up for a new Amazon Prime membership through TopCashback (as of February 2020). And, finally, you can choose to receive your cash back in the form of an Amazon voucher, so you can put your earnings toward future Amazon purchases.
How do I cancel my TopCashback account?
To cancel your TopCashback account, log in to the website and click the "My Profile" button. At the bottom of the page, click "I want to unsubscribe from my TopCashback account." you'll need to enter your email address and password to confirm. Alternatively, if you simply don't want to receive emails, you can keep your account and unsubscribe from the newsletter only.
How to sign up for TopCashback
To sign up for TopCashback, visit TopCashback.com/join and enter a valid email address and password. It's that easy!
Other cashback apps to consider
Although TopCashback offers generous earnings on your online shopping purchases, it's not the only way to earn extra cash. In fact, there are many similar apps with unique features that you might prefer. For example, Rakuten lets you easily earn money in-store by linking a credit card to the app, so you'll earn cash back automatically on eligible purchases. And, as of February 2020, you'll get a $10 bonus for signing up.
Just don't try to use two cashback apps, such as Rakuten and TopCashback, at the same time; you'll earn cash back only from the last site or app you clicked through. And avoid visiting other coupon sites while shopping, as clicking on a coupon link will send your commission to the coupon site instead of your cashback account.
And, finally, keep in mind that if you use a cashback credit card for your purchase, you'll earn even more money back. these apps can help you get ahead when you're working on how to manage your money better. Enjoy your online shopping and put that extra cash toward something fun!

Get free, sustainable household products
Learn More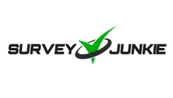 Learn More