Many experts will tell you that there is good debt and bad debt. Good debt might be a mortgage or car loan that you own at the end of the loan or a student loan to get a degree so that you may make more money. But there is also debt that isn't good for your finances, such as carrying a credit card balance.
If you're trying to build your finances for the future, it's important to avoid the foolish mistakes that can lead to taking on bad debt. 
So before you plan to buy something new or whip out the credit card for a splurge, make sure it's not on this list of things that are never worth going into debt for.
Gifts
There are holidays and birthdays and plenty of other reasons to buy things for family and friends, but you don't have to show your love by spending yourself into debt.
Think of meaningful gifts instead of expensive gifts and try to tone down how much you plan to spend on friends and family during those big holidays or you may struggle to ever grow wealth.
You also may want to consider gifting your time, such as giving a free night of babysitting for a friend or making dinner for your family. Gifts of your time may not cost much but they are a nice way to say thank you or celebrate special events.
Rent
Unlike a mortgage, which is basically a 30-year payment plan to eventually own your home, rent is paid directly to your landlord each month. When you move out, you've got nothing to show for those payments.
Some landlords may allow you to pay with a credit card, which could seem like a good idea to earn cash back or mileage. But to make that work, you have to pay the balance in full each month.
If your credit card bills get higher and higher because you can't afford the monthly payments, it may be a sign that you need to consider moving somewhere that's more affordable.
Pro tip: If you are having trouble making ends meet, you may want to find ways to help pay the rent and avoid going into debt for your monthly bills.
Vacation
You may need a vacation, but don't go overboard and put yourself in debt for a few work-free days.
Instead, try to save up the money for your vacation before you go so any charges you make on your credit card can be easily paid off when you get home.
And remember that, unlike physical items such as shirts or shoes, you can't return a vacation when you realize you spent too much on it.
Wedding
You may be excited to get married and start a new life with your spouse, but you probably don't want to start that new life deep in debt.
Costs for a wedding can quickly escalate, so start by creating a wedding budget and stick with it throughout the process. Find ways to cut back on costs such as doing the flowers yourself or booking an affordable venue instead of an expensive one.
And start saving money together to pay for the wedding. It could be a good way to find out how each of you deals with finances and debt together.
Emergencies
You may be able to stick to a budget if you live paycheck to paycheck, but that budget could get busted with a major home repair, car accident, or health issue.
When you build your budget, remember to contribute to an emergency fund so you don't have to worry about falling into debt when surprising expenses pop up.
You should have around three to six months of expenses saved in an emergency fund. Then set specific guidelines for when you will dip into the fund so you aren't tempted to pull money out for things like vacations.
Taxes
Taxes are inevitable, and you may get a big surprise when the tax deadline comes around and you owe more than you expected.
If you don't have the cash on hand, you may consider paying your taxes with a credit card. But it could create a big issue, especially if you have a high interest rate on your card.
Instead, check with the IRS or your state or local tax authorities to set up a payment plan in order to cover your taxes. You don't want to add interest payments to your tax bill.
Electronics
It can be cool to have the latest gadgets like the newest generation of smartphones or televisions or earbuds.
But electronics are constantly changing and you could ring up a lot of debt by trying to change with them.
Instead, look for refurbished electronics, or buy an older version that may cost less than the latest model. Or just set a timetable for when you will buy a new phone or tablet.
Clothes
You may go shopping at the beginning of each season and snap up a cute shirt or great pair of pants.
But your closet may be bulging if you make purchase after purchase without much thought. And the balance on your credit card may balloon too, sending you into high-interest debt..
Before you buy another clothing item, "shop" your closet and find those nice items you can still wear again instead of spending money on new things.
Medical bills
Medical care can add up, especially if you don't have insurance to cover costs or don't have a plan that will cover certain items.
Nevertheless, you shouldn't put off necessary medical care. Instead, call your doctor's office or hospital where you received care and ask about payment options. They may be able to reduce your debt by negotiating a lower price.
Utilities
You need to pay for essentials like heat and water, but what happens if that bill gets too high to afford?
Talk to your utility providers to find out how you can pay off your bills without putting them on a credit card and sinking you further into debt.
You may be able to get a lower rate or qualify for a payment plan. And you should look into different options to reduce your consumption of water or to cut electricity costs.
Bottled water
You may want to rethink that case of bottled water before you add it to your grocery cart. After all, bottled water isn't just expensive, but all those plastic bottles are bad for the environment.
Invest in a reusable water bottle instead. The reusable bottle may be more expensive than a typical plastic bottle of water, but the savings can add up quickly and help you keep cash in your wallet.
Furniture
Furniture can be a major purchase, especially if you're furnishing your first apartment or a bigger home.
But there are plenty of options instead of buying everything new. You may want to buy a brand-new mattress, but check out online marketplaces, yard sales, or second-hand shops for things like tables or chairs. You may be surprised by what you can find second-hand that still looks first-rate.
Media
You may be a big reader who loves to work your way through best-selling books or a movie or music buff who buys DVDs and CDs so you always have your favorite songs and movies on hand.
But one of the great money-saving resources you may not be taking advantage of is your local library. The library has plenty of books, DVDs, and more, and it's all free for you to borrow.
So ditch the spending to own physical media. It will not only save you money but also stop you from adding extra clutter to your home.
Lots of little things
You may think it's no big deal to buy this thing and that thing and another thing. After all, those items aren't that expensive. But those little items can add up and become a big red line in your budget.
While it may seem tedious, keeping track of every purchase you make for a month will help you see just how much you've spent beyond housing, transportation, and food. You'll probably be surprised by how much all those extras cost each month.
Streaming services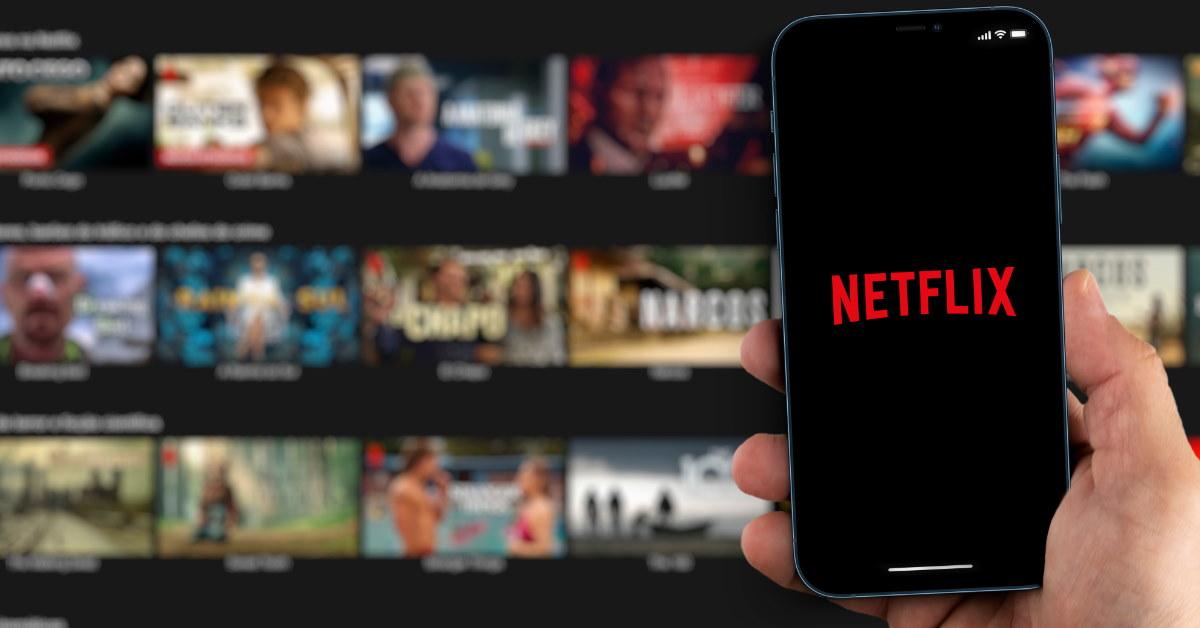 Cutting the cable television cord may have saved you a lot of money. But have you checked your list of streaming services lately?
Streaming services can be convenient but the costs can also add up when you subscribe to multiple services. You may not even realize how much you're spending on streaming subscriptions until you take a hard look at your credit card bill or checking account.
Evaluate your streaming use and see if there are services you can cut or perhaps put on hold for a while. The great thing about streaming services is that you can pay month-to-month so you can add a service if there's a series or movie that you really want to watch.
Bottom line
If you have a financial plan and stick to it, chances are you won't fall into deep debt. Step one is to make a realistic budget for each month. For some months, like November and December, you'll need to increase the budget to accommodate holiday spending while cutting back throughout the year.
You might be using a credit card to earn cash back or rewards points, but the benefit of even the top credit cards will be negated if you don't pay the balance in full each month. So be sure to monitor how much you're charging to your card each week.
National Debt Relief Benefits
No upfront fees
One-on-one evaluation with a debt counseling expert
For people with $7,500 in unsecured debts and up