As more Americans travel again, is a trip to Disney World on your list?
Maybe you've been putting off a vacation to Disney World due to COVID-19 or because you're looking for ways to beat inflation. However, there are many good reasons why you shouldn't cross a trip to the Magic Kingdom off your list just yet.
Amazing rides
The best thing about Disney World may be its rides. Younger kids will enjoy attractions with a bit of a slower pace like It's a Small World. The more adventurous will find their thrills on roller coasters like Space Mountain and Big Thunder Mountain Railroad.
If that's still not enough for your family, head to Disney's other nearby properties like Epcot and Hollywood Studios for even more ride choices.
There's always something new
Disney World recently opened a new attraction at Epcot with a Marvel Guardians of the Galaxy theme. And in recent years, the park has added several Star Wars attractions for fans of the franchise. With constant changes to keep things fresh, you're guaranteed to see something new each time you go.
Fun for all ages
Do you have small children who love Pixar movies? Disney World has something for them. Older kids who are big fans of the Star Wars franchise? Bingo! What about a nice high-end steak dinner for the grown-ups? You can find that at Disney World too.
Endless options each day
Disney World has so many options to choose from that you may have trouble deciding which one to go to first. Check out the various theme parks on the property like the Magic Kingdom, Epcot, Hollywood Studios, and Animal Kingdom.
They also offer plenty of places to stay, each with its own unique themes. And you can choose from several dining options, from casual restaurants to more high-end fare.
A lifetime of memories
It can be hard sometimes to make time for yourself and your family when you're trying to get through work and school. But a Disney World trip is a great way to reconnect with each other and create some amazing memories of the fun you have with each other.
Extra ways to save
A Disney trip may not be cheap, particularly if you want to stay on the property or in one of the high-end hotels in the area. But there are still some great ways to save on your trip.
One genius hack for Costco members is to book your trip through Costco Travel for extra deals. You may also be able to get a discount if you're a Disney+ streaming service subscriber.
Clean and safe parks
Disney prides itself on the appearance of its parks. Trash is cleaned up on a regular basis so you don't have to worry about dodging wrappers and empty bottles. The park also maintains top-notch security throughout the parks to keep visitors as safe as possible.
Epcot can open the world
Epcot has a wonderful World Showcase that might inspire you and your kids to add more destinations to your list of travels. Attractions in this part of Epcot include nods to Japanese, French, and German cultures. You also may see your favorite characters from Frozen and Coco in the World Showcase's areas dedicated to Norway and Mexico respectively.
It's a small world
You may get tired of the song for "It's a Small World" stuck in your head, but it really is true. The Disney experience can transport you into an immersive vacation with plenty of fun, food, and characters you love — all in one place. It's a great way to break free of the typical "hotel with a pool" vacation.
Something for everyone
Disney owns a wide array of franchises and has created a diverse set of characters to guarantee there's something that will appeal to each person you're traveling with.
The resorts feature original characters from Mickey Mouse to legendary Disney princesses. You can also check out rides inspired by the Star Wars and Marvel franchises, or take a trip to Animal Kingdom with the animal lovers in the family.
Special little details
Whether this is your first trip to the Magic Kingdom or you're a return visitor, there's always some little detail to find. Disney World hides different kinds of details and unique features throughout the park, so remember to take some time to look around while you're there.
Extensive hotel options
Disney World offers a variety of options to stay during your trip to the resort, including budget-friendly options for guests who are trying to save cash. Some hotels may be on the high end for guests who might want a more upscale visit or want to be close to the park's monorail.
There are also plenty of themed options, like a wilderness-themed hotel and one that looks out on Animal Kingdom and its unique showcase of animals.
You can organize your trip with an app
It can be confusing to try and balance different food options or various parks on the Disney property. And how can you reserve a spot in line at a particular attraction? Disney World has you covered with the Genie+ app which will make your vacation experience easy to manage.
Nightly fireworks
You don't have to go in July to get an amazing fireworks show. Disney World has a nightly show that can be viewed by everyone near Cinderella's castle. If you want to take in more than one show, hop on over to Epcot for an encore.
Free celebration buttons
Are you visiting Disney World for the first time or celebrating a birthday while you're there? You can get free celebration buttons at guest services throughout the park to let everyone know just how special your special trip is.
It's not just rides
Sometimes you need to break up the roller coasters and kids' rides with something else. The good news is there are plenty of options at Disney World. Check out the parade on Main Street or find some time to go to a stage show featuring your favorite Disney characters.
You'll get perfect photos
It can be hard trying to take pictures on your phone or dragging a fancy camera around the resort. But Disney World's Photopass may be a great alternative.
The pass gives you access to your photos with specific characters or on rides having a good time with your family. It's a great way to remember your trip without fumbling with your photo skills.
Take a break from Disney World if you want
Disney World's location in Orlando is close to other theme parks you may want to visit if you need a Disney break for a day. Check out Universal Orlando if you're a fan of Harry Potter or Jurassic Park. There's also a Legoland nearby for fans of the brick-building toys.
Bottom line
So, are you ready to go to Disney World? Make sure you take advantage of some of the best travel credit cards when you book your next trip to get extra deals or bonus points. Then pack your bags and head out for a memorable once-in-a-lifetime adventure.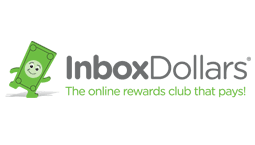 Inbox Dollars Benefits
Get a $5 bonus when you register with your email
You could earn money by taking surveys or making online searches
Over $80 million paid to members so far - how much can you earn?