If you've ever considered becoming a courier for your next side hustle, working with a company like Postmates might be the way to go. Unlike the local pizza boy, a courier with Postmates is part of a team providing on-demand delivery service for just about everything — including meals from top restaurants and random stuff from local stores.
The key word here is "local" —  getting more people to shop locally is one of Postmates' main goals. Rather than having warehouses filled with stuff, the company connects customers with local businesses and restaurants. Postmates also aims to make local shopping more convenient by using their proprietary technology to connect customers with nearby couriers who can deliver items from neighborhood shops or restaurants within minutes.
If you're considering whether this is the best side hustle for you, then keep reading this Postmates review to learn how much money you can make with Postmates.
Quick Summary
Make money on your own schedule and keep 100% of your earnings.
No set time commitments, logon to the app whenever you want to earn extra money

Get out and about in your city and get paid for deliveries

Fast payment, cash out instantly or get free weekly direct deposit
What is Postmates?
Postmates was founded in 2011 and first launched a version of its services in 2012 in San Francisco. Since then, Postmates has grown from a team of three co-founders to over 800 employees working from six cities, including four U.S. locations (San Francisco, CA; Bellevue, WA; Nashville, TN; and New York, NY) as well as both Vancouver, British Columbia and Mexico City.
But just talking about its company offices doesn't explain the full scope of Postmates. Every month, the company makes over five million deliveries from half a million merchants across a network of 3,500 cities. In November 2017, it began offering services in Mexico City as its first international marketplace.
How does working for Postmates as a delivery person work?
As a courier or delivery person working for Postmates, you'll be known as a Postmate. Whenever you're online and available to make deliveries, the company will send you offers through its app, known as the Postmates Fleet app. This app is basically a one-stop shop for accepting Postmates delivery jobs, navigating to the location of the pickup, picking up orders (and sometimes paying for them), and dropping them off at the customer's location. The app is available for both Android and iOS users.
Each step of this process is explained as you make your way through a delivery, starting with the timed offer to accept a new job. If you're looking to work for a set number of hours, the company also offers an auto-accept feature, which automatically adds new deliveries to your route until you decide to pause it.
Although different deliveries might require different steps to fulfillment, the company makes the process easy. While some orders might be already purchased and ready for pickup upon your arrival, others might require you to place the order with a merchant directly or even to pay for it using the prepaid card provided to all Postmates by the company. All of this will be made clear throughout the Postmates delivery process on your app, so you can focus on getting in as many deliveries as possible in the least amount of time.
Who can deliver for Postmates?
The qualifications to become a Postmate are relatively straightforward. Postmates must be at least 18 years old and be able and willing to pass a background check. You can deliver by driving a car, truck, van, bicycle, motorcycle, or scooter.
The background check includes criminal and DMV (Department of Motor Vehicles) history, and the company uses a third party called Checkr to complete these checks. Postmates also notes on its support page that background checks might be slightly different on an individual basis and take different lengths of time to complete. Those with pending applications with Postmates can check the status of their background check on the Checkr applicant portal.
Becoming a Postmate is a good opportunity for anyone who enjoys being out and about in their city. You'll be chatting with merchants and customers, as well as biking or driving through various neighborhoods. If you're someone who likes discovering new places and can get into a good rhythm with your deliveries, then this might be a great option for you when considering how to make extra cash as a part-time or even full-time activity.
How much does Postmates pay?
According to the Postmates CEO, Bastian Lehmann, who was quoted at a TechCrunch event in 2015, couriers make a median of $19 during peak hours. Keep in mind that this only applies during peak hours, which the company lists as between 11 a.m. and 2 p.m. and then 5:30 p.m. to 9:30 p.m. daily, with Fridays, Saturdays, and Sundays being the busiest hot spots. It's also important to note that a median doesn't refer to average pay in the sense most of us are used to. A median simply refers to the number in the middle of a given range, which in this case is the range of hourly rates earned by couriers.
In truth, the earning system with Postmates is complicated. The first thing you'll need to understand is some of the language used in explaining how you get paid. Essential terms to know include:
Mile rate: This is the amount of money you'll be paid per mile as you travel from the pickup location to the drop-off location.
Peak hours: These are hours when demand is greatest, so the chances of getting more deliveries is higher. In every market, peak times are 11 a.m. to 2 p.m. and 5:30 p.m. to 9:30 p.m. every day.
Blitz pricing: Blitzes are periods of time when you're offered a higher rate for a specific delivery. They can pop up at any time and may only be applied to certain opportunities.
Postmates has made some changes to its pay structure over the past year in an effort to make it easier to calculate how much couriers will earn for each delivery. The company defines four specific rates of pay per trip:
Rate per pickup: This is how much you earn by picking up the delivery from the restaurant/company providing the product.
Rate per drop-off: This is how much you earn by completing the delivery to the person who placed the order.
Rate per minute: This is how much you earn for each minute you spend at the pickup location waiting for the delivery to be ready.
Rate per mile: This is how much you earn for traveling the number of miles between pickup and delivery locations.
The actual rates for each of these categories differs from market to market. To find out the rates in your area, visit the Payout Information by Market page on the Postmates website. Here is a sampling of how rates vary between four major metropolitan areas as of April 2020.
| | | | | |
| --- | --- | --- | --- | --- |
| Market | New York City | Los Angeles | San Francisco | Seattle |
| Rate per pickup | $1.80 | $1.40 | $1.90 | $1.85 |
| Rate per drop-off | $0.70 | $0.70 | $0.50 | $0.50 |
| Rate per minute | $0.07 | $0.07 | $0.07 | $0.07 |
| Rate per mile | $1.05 | $0.69 | $1.29 | $0.93 |
Let's see how this works out for couriers in each of these cities, picking up an order from a Chinese restaurant to an office three miles away and having to wait five minutes for the order to be ready.
| | | | | |
| --- | --- | --- | --- | --- |
| Market | New York City | Los Angeles | San Francisco | Seattle |
| Rate per pickup | $1.80 | $1.40 | $1.90 | $1.85 |
| Rate per drop-off | $0.70 | $0.70 | $0.50 | $0.50 |
| Rate per minute | $0.07 x 5 = $0.35 | $0.07 x 5 = $0.35 | $0.07 x 5 = $0.35 | $0.07 x 5 = $0.35 |
| Rate per mile | $1.05 x 3 = $3.15 | $0.69 x 3 = $2.07 | $1.29 x 3 = $3.87 | $0.93 x 3 = $2.79 |
| Total earned | $6 | $5.49 | $6.62 | $5.49 |
In these markets, you would have to make between three and four of these deliveries per hour to get to the $19 median earnings mark. That said, the company also offers several bonuses and incentives that may increase your hourly rate. And one thing that isn't accounted for in all this yet is your tip. Postmates guarantees that 100% of tips get paid to its delivery partners, so if you decide to start working with them, keep your customer service game strong.
When it comes to getting paid, Postmates' website advertises a no-fee or time commitment policy, further stating you'll keep 100% of what you earn on each delivery. Payments are made using direct deposit, and you'll have the option to track your earnings and set your payment frequency from the Postmates app.
Weekly direct deposits are free, and funds are generally made available within 24 to 72 hours, depending on your bank. Instant deposits can be made whenever you'd like (as long as you have a balance of $5 or more) but come with a 50-cent charge per deposit, with funds generally made available in less than 30 minutes. There's also no limit to the number of times you can cash out in a day. So if you just need cash fast, you might not mind the instant-deposit fee.
Maximizing your earnings with Postmates
To get the most out of your time with Postmates, it's recommended to work during peak hours and take advantage of any offers that come up on the in-app Incentives Tracker. Postmates offers various bonuses and incentives for deliveries accepted within a certain time frame for specific locations or for completing a certain number of deliveries within a set period of time.
Some other ideas to maximize your earnings include:
Driving a fuel-efficient car and using one of the best gas credit cards to fill up at the pump
Saving on gas altogether by biking to your delivery destinations
Providing great customer service to earn more tips
How to get good reviews
As a Postmate, driver reviews aren't something you'll need to worry about. Postmates doesn't use a rating system for its couriers, stating on its website that this is to avoid any bad reviews that a courier might receive for circumstances beyond their control. Although customers can rate a delivery (with a thumbs up or down), courier performance isn't directly correlated to this rating.
How to become a delivery driver for Postmates
Becoming a Postmates delivery driver is relatively straightforward. Start by downloading the company's fleet app on your phone or visiting fleet.postmates.com. You'll be required to provide some basic information, like your name and contact information as well as your location and driver's license number. You can also deliver with Postmates by using a bicycle, motorcycle, or scooter
You'll also be required to authorize a background check by entering your Social Security number, sign the company's work agreement, set up direct deposit to your bank account, and activate your prepaid card. Once all of that is completed, you'll be able to start delivering with Postmates and set your own schedule.
Postmates vs. DoorDash vs. Uber Eats
Postmates, DoorDash, or Uber Eats — which of these is the best delivery company for you to work with? Or should you work with all three? Only you can answer these questions, and your answer will depend on your geographic area, resources, and what you're looking to gain from taking on delivery as a side gig.
All three food delivery services have automated systems that bring the delivery opportunities to you, enable you to pick and choose which ones you want to accept, pay you for the miles you drive, and have set systems in place, so you're not laying out your own money to complete orders.
So in making the decision between Postmates vs. DoorDash vs. Uber Eats, availability would be the first difference to look for. You may live in an area in which only one or two are active services. Or there may be an entirely different food delivery app that holds the market share where you live.
How much you can make with each of these services is also a big consideration. DoorDash offers drivers base pay, which is calculated based on time, distance, and desirability of a job (less popular locations pay more).1 In addition to base pay and promotions, such as extra pay during peak times, you will get 100% of whatever is tipped. Tips are recorded through the app customers place the order through, so you should be able to track exactly what you're earning from job to job.
Postmates has gotten rid of its minimum pay per order system, so you're only earning the base fees for pickup, delivery, time waiting to get the order, and mileage for each delivery. If you're doing food delivery with Uber Eats, you won't have a minimum amount paid to you per order either. Instead, your pay is based on flat fees for pickup and drop-off, mileage (not available in some markets), and a per-minute rate for time spent from arriving to pick up a delivery through to completing the job. This amount of time is estimated, not based on real time spent, and it is not offered in some markets.
To determine which are the best side hustles for you, research which of these three services is available in the area you want to work, how much they pay, what their requirements are, and what kind of commitment you're able to make to this side hustle. All of this information can lead you to determining how to make money in the way that's a best fit for your life and goals.
You may find working for one service is enough or that you love it so much you want to work as an independent contractor with all three. Both DoorDash and Postmates state in their contracts that couriers have the right to work for any other business, even if it is a direct competitor. We weren't able to find any information from Uber Eats that says couriers can't work for other delivery services. However, given that Uber drivers often also work for other rideshare companies, such as Lyft, you can likely work for other delivery services while contracting with Uber Eats.
Postmates FAQs
How much do Postmates drivers make a day?
Since Postmates work when they want and for however many hours they choose, how much they make will depend on hours worked and deliveries made per hour. While one of the perks of these types of jobs is that you set your own hours, it's generally agreed that couriers who work during peak hours and hustle to make as many deliveries as possible will earn the most.
Does Postmates pay for gas?
According to its Fleet Agreement, the company doesn't pay for gas, insurance, or any other expenses associated with your means of transportation, be it bike or car.
How long does it take to start working for Postmates?
You can start working for Postmates as soon as your background check is completed and you've activated your prepaid card, either in the app or after receiving your welcome kit. If you're ever unsure about the status of your application with Postmates, you can verify it by logging in on the fleet homepage.
Can you walk for Postmates?
While you can walk for Postmates, you'll probably earn more money by biking or driving. The exception to that would be if your city is densely packed with minimal distances between pickup and delivery locations.
What's the prepaid card for Postmates?
Postmates couriers are sometimes required to place and/or pay for an order when they pick it up. When this is the case, you must use a prepaid debit card issued by Postmates to complete the order. The Postmates system will inform you when you will need to use the card and the amount needed for the order will automatically be added to the card's balance so you can complete that transaction.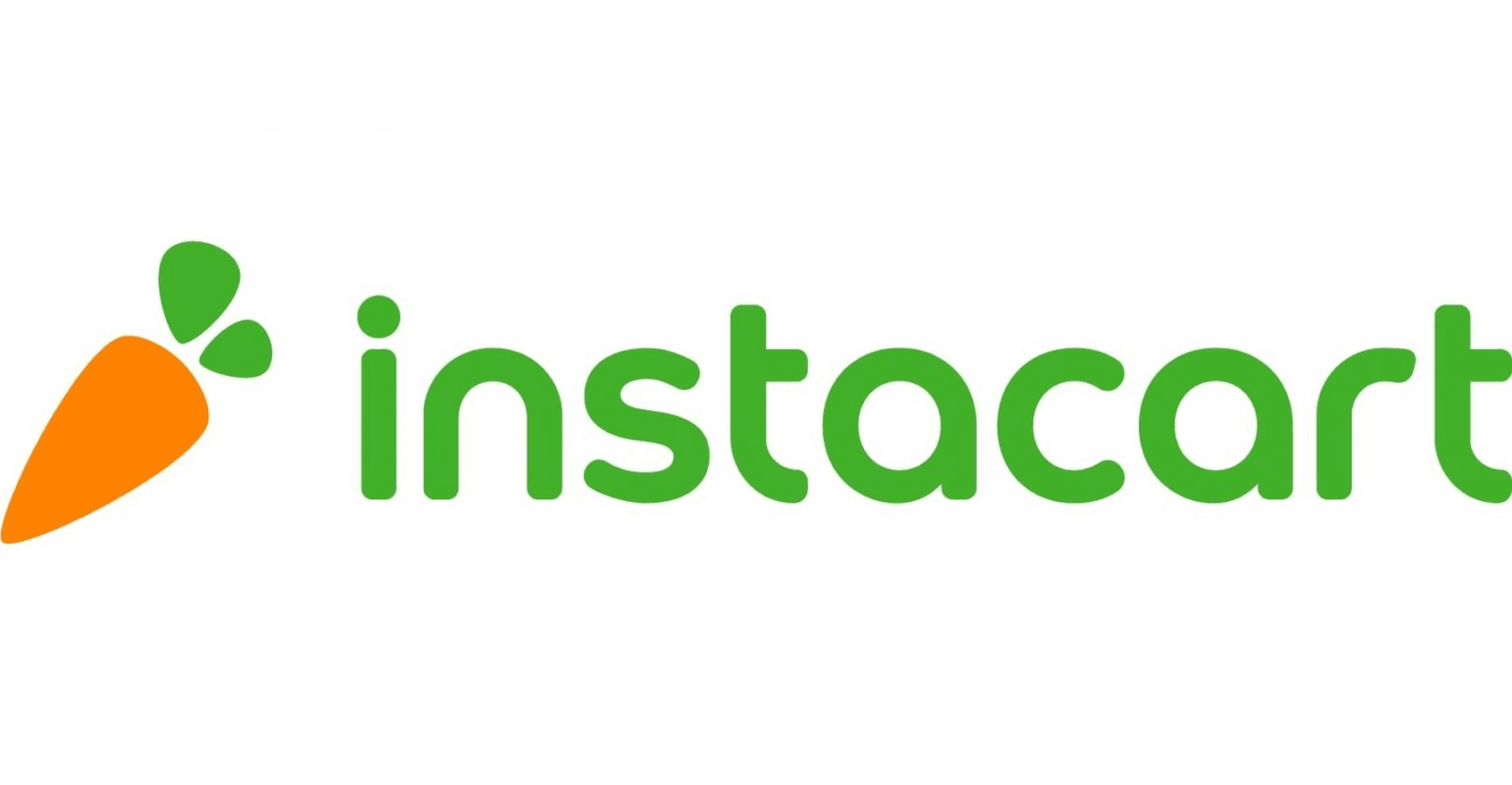 Instacart Benefits
Make your own schedule and work when you want
Get paid within an hour through instant cash out
Choose between just shopping or shopping and delivering