There are many exciting ways to make extra cash through passive income. For example, you could start a side hustle, or invest in stocks, real estate, or cryptocurrency.
But there are also some weird and out-of-the-box options for earning passive income. Find out more about nine of the most overlooked methods for generating extra revenue with little effort.
Start a vending machine business
Starting a vending machine business is a method for earning a passive income you likely have not considered. This can be a great way to boost your bank account with minimal effort.
You will need to purchase or lease the machines, stock them with products, and find locations for them. Once you set them up, sit back and collect the profits.
Rent out your car
Renting out your car might be the perfect passive-income stream. Turo is a company that lets you rent out your car to strangers. So, if you have a spare vehicle or are not using your main vehicle for a few days, list it on Turo at a price you set.
If you're looking for an easy way to make some extra cash, then renting out your car is worth considering.
Check out our Turo review for more details.
Advertise with your car
Convert your car into a mobile advertisement through companies such as Carvertise and Wrapify.
Carvertise pays you to use your car as an ad space for others to advertise their product. The company says you can earn up to $300 a month from this passive-income stream.
Wrapify is another company that pays you to wrap your car in an advertisement. This passive-income stream might create from around $200 to $450 a month.
Sell stock photos
If you're good with a camera, sell your photos as stock images on a site like Shutterstock or Adobe Stock, where people buy images for their projects.
You can make some serious dough if your pictures are popular. Plus, it's a great way to get your work out there and build up your portfolio.
Participate in sleep studies
Taking part in a sleep study might be the ultimate form of "passive" income.
Of course, you may have to undergo a physical or psychological exam to ensure you're up for the task. And during the study, they may ask you to sleep in uncomfortable positions for an extended period.
But if you can handle all of that, you can make some good money simply for sleeping. Go to ClinicalTrials.gov and filter results based on your ZIP code, age, and other criteria for more info.
Real estate crowdfunding
Real estate crowdfunding allows you to invest in real estate without the hassle of being a landlord. With platforms like Fundrise, you can get started with as little as $10 without having to take on any of the work that typically goes along with owning real estate.
Add money to your account and let the platform do the rest, potentially earning quarterly dividends and appreciation on your investment if the properties go up in value.
Check out our Fundrise review for more info.
Rent out useful household items
Renting out useful household items that people may need but don't want to buy can be lucrative. Lawnmowers, power tools, mechanic tools, tents, and large coolers are all great items to rent. Start small and then scale up if there's interest in a particular area.
And the best part is that you can recoup the value of the item after a few rentals. Just beware of liability issues — it might make sense to get a small business insurance policy.
Sell designs
Are you looking to make some extra cash with your design skills? Try selling printed designs on items like T-shirts, hats, mugs, and more.
Businesses such as Zazzle and CafePress allow you to sell your creations. Start with your designs, see what the market is interested in and expand.
You can also set up your web storefront through a site such as Shopify to market your goodies.
Rent out an area for storage in your home
Do you have an extra room in your house that you don't use very often? Neighbor, which bills itself as the "Airbnb of storage," provides an easy way for you to rent unused space in and around your home to locals needing storage space.
This is a great way to earn some extra passive income that makes sense if you live in a populated area where space is scarce.
Read our Neighbor review to learn more.
Bottom line
There are many ways you can earn more money, and there is sure to be one that's a perfect fit for you.
Do your research before getting started and choose something you like. Making extra money should be an enjoyable experience, so find an option you're passionate about and go for it.

Get free, sustainable household products
Learn More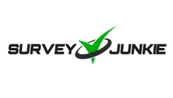 Learn More