USAA is an association that offers financial services exclusively to U.S. military service members and their families. These services range from banking and investment to home and auto insurance.
Providing auto insurance for military members was the association's original purpose and continues to be one of its main goals. But would military members and their families find affordable car coverage through USAA?
Let's explore the coverage and discounts you could get through USAA as a military member or someone associated with a military member.
In this USAA auto insurance review
USAA auto insurance: Is it worth it?
Pros
Cons

Top rated auto insurance company for overall customer satisfaction rating in 2021 by J.D. Power
Bundling auto insurance with other USAA insurance products gets you discounts
Insurance policies cover many vehicle types including off-road vehicles and aircraft
Coverage is available in all 50 states, Washington, D.C., and some overseas locations

Only military members and their families qualify for membership with USAA
Limited selection of auto coverage types reduces policy customization
Available coverage varies and may be limited depending on your location

Our verdict: If you're a current or former military member or related to a military person, it might make sense to get an auto insurance quote through the company to compare it to your current premium. USAA ranks well for customer satisfaction and is experienced in working with military members and their families. However, if you don't fit these criteria, you could consider one of the best car insurance providers.
What is USAA?
Twenty-five army officers founded the United Services Automobile Association (USAA) in 1922 in San Antonio, Texas. Their goal was to insure each other's vehicles when car insurance companies viewed them as a higher-risk group due to their military careers.
Today, the association continues to have its headquarters in San Antonio, Texas, while serving more than 13 million U.S. military members and their families across the U.S. USAA employs more than 36,000 workers and has a net value of more than $40 billion as of 2021.
USAA focuses solely on providing financial services for current and former military members and their families. Without a connection to a military service member or USAA member, you may not be able to become a USAA customer.
J.D. Power, a company that analyses consumer data, ranked USAA as the highest auto insurance company for overall customer satisfaction in 2021. However, the research company points out that USAA doesn't meet its research criteria because USAA auto insurance is only available to current and former military members and their families.
Year founded
1922
Types of coverage
Varies by location but typically offers:

Liability protection
Comprehensive coverage
Collision insurance
Uninsured and underinsured coverage
Roadside assistance
Rental reimbursement

Discounts available

Clean driving record discount
Defensive driving training course discount
Good student discount
USAA SafePilot driving tracking discount
Multi-vehicle discount
Multi-policy discount
Discount for having a newer vehicle
Anti-theft device discount
Vehicle storage discount
Discount for garaging your car on a military base
Loyalty discount

Where you can use it

USAA mobile app on Android and iOS

Customer support
Call 800-531-USAA (8722)

Monday to Friday from 7 a.m. to 11 p.m. ET
Saturday from 9 a.m. to 9 p.m. ET
Closed Sunday

Availability
Available nationwide in all 50 states and Washington, D.C. Also available in some oversea locations, including:

Azores
Belgium
Cuba
France
Germany
Greece
Guam
Italy
Netherlands
Portugal
Puerto Rico
South Korea
Spain
U.S. Virgin Islands
United Kingdom
What insurance does USAA offer?
USAA offers several auto insurance coverages that vary based on where you insure your vehicle. While each state has different minimum insurance requirements, USAA offers insurance in all 50 states, Washington, D.C., and even a number of overseas locations.
You need to be a current or former military member or related to a military member to qualify for USAA car insurance. If you do, USAA offers you four main types of auto coverage. These coverages are: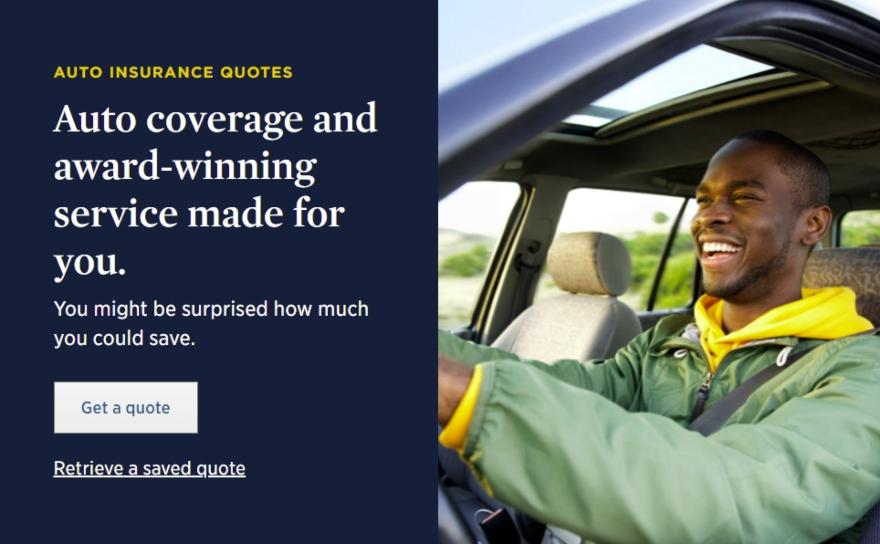 USAA may also provide additional coverage options, but these options may vary depending on your location. Some of the add-on options are:
Roadside assistance: This may come in handy if your car breaks down because it helps you with towing costs. It also helps with other problems on the road such as getting a flat tire, running out of gas, and more.
Rental reimbursement: This reimbursement helps pay for a rental car when your car is damaged in a covered claim and needs to be repaired.
Accident forgiveness: USAA offers this additional feature for free once you complete five years of continuous coverage without having an at-fault accident.
USAA offers vehicle insurance for more than your car. You could also insure your motorcycle, ATV, recreational vehicle, classic car, boat, watercraft, and even aircraft.
Buying multiple policies with USAA, also known as bundling, might save you money. USAA offers several medical and property insurance products you could get along with vehicle insurance, including:
Renters insurance
Homeowners insurance
Condo insurance
Valuable personal property coverage
Flood coverage
Mobile home insurance
Life insurance
Health, dental, and vision coverage
USAA auto insurance: how cheap is it?
Although there are several factors that affect car insurance rates, USAA auto insurance comes with a list of discounts that may help decrease your insurance cost. The company also offers a program that tracks your driving habits that may offer up to a 30% discount.
How to find discounts
USAA lists the insurance discounts it offers to make it easy to check which ones you might be able to get.
USAA offers discounts based on your driving habits, including:
Clean driving record discount: This discount varies by state but generally gives a discount to policyholders with no incidents on their record within a certain period.
Defensive driving course discount: Completing an approved defensive driving course or safe driver training may qualify you for a discount on your insurance premium.
USAA SafePilot program discount: SafePilot is an app-based program that monitors driving habits and adjusts your auto insurance rates according to your risk level. The app shows you how well you drive and gives tips to improve your driving skills. It tracks and scores your trips whenever you drive and offers up to a 30% discount when you renew your policy based on your score.
You may also qualify for discounts if you use a safe vehicle or secure your car, such as:
New vehicle discount: New cars may have better safety features. Policyholders with a car less than three years old may qualify for this discount.
Anti-theft device discount: Having a vehicle that comes with an anti-theft device or installing one may provide you with a discount.
Vehicle storage discount: You may be able to get a discount of up to 60% if your car is stored in a secure location without being driven. You could also get a smaller discount if you drive your car but have low annual mileage.
Discount for garaging your car on a military installation: You may get a discount of up to 15% on your comprehensive insurance premium if you live in a qualifying area and park your car within a military base.
Additional discount options that USAA offers include:
Good student discount: This form of family discount allows your student who has good grades to potentially qualify for lower insurance premiums. However, this discount isn't available in North Carolina and Hawaii.
Bundling discounts: You could receive a discount by having two or more vehicles on an insurance policy. You could also get a discount by bundling two or more policies, such as homeowners insurance with auto insurance.
Loyalty discount: This discount is available to long-term USAA members and their family members. It takes off a portion of your premium after staying with USAA for a number of years.
How to maximize savings
Maximizing savings with an auto insurance policy might not require much work. The discounts, bundling options, and SafePilot program that USAA offers may already help you cut your premium.
However, consider the types of insurance you need to further your savings. The fewer types of auto insurance you opt for, the lower your premium would be. However, keep in mind that lowering your coverage may result in higher out-of-pocket costs if you get into an accident or if your car was damaged or stolen.
You could also ask for all discounts you're entitled to. Verify all possible discounts and let your insurance agent know which ones you believe you may be able to get. This may include bundling multiple insurance policies or removing tickets you previously received after a certain amount of time has passed.
How to get an insurance quote from USAA auto insurance
Figuring out how to get car insurance quotes from USAA is straightforward and may take less than 30 minutes. You may call 800-531-USAA (8722) to speak to an agent or get a quote online on the USAA website.
During your car insurance quote process, you may need to provide the following information:
Name
Contact information
Driver's license number
Make, model, year, safety features, and VIN for each vehicle
Estimated miles driven per vehicle
Information about tickets or accidents in your driving history
Social Security number
Desired coverage options, limits, and deductible
Applying for car insurance is generally a quick process as long as you have all of the requested information on hand. Filling out an application online might be quicker than applying for insurance over the phone. That said, a phone agent could help answer any questions you have during the process.
To begin the process online, simply head over to the USAA website and follow these steps:
Enter your zip code and start your quote.
Answer questions that would determine your eligibility to join USAA. This eligibility is based on whether you are a current or former military member or are a relative of a current or former military member.
If you're eligible, provide your basic contact information.
USAA then asks several questions about you and your insurance needs. It also asks about your vehicle's year, make, and model.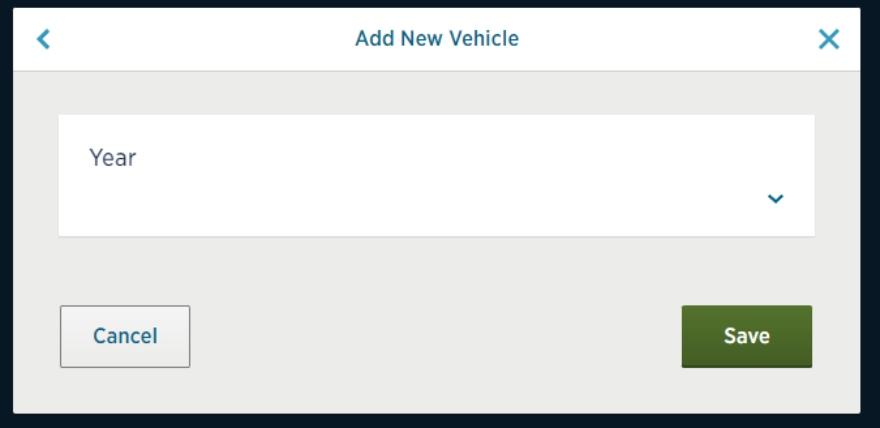 Once you enter the needed information, USAA offers an estimated quote that doesn't fully account for potential discounts and savings.
To get a more detailed quote, enter your country of citizenship and Social Security number. You could also customize your coverage and add insurance coverage such as collision and comprehensive insurance.
USAA auto insurance FAQs
How do I contact USAA customer service?
You may contact USAA customer service by calling 800-531-USAA (8722) Monday to Friday from 7 a.m. to 11 p.m. ET, or Saturday from 9 a.m. to 9 p.m. ET. Current customers can also send secure messages or contact online chat once logged in to their online account.
Is USAA available only for military members?
USAA is not only for military members. To gain membership, you must have a connection to the military or a family connection to a military member or a USAA member. In particular, the following groups of people are eligible for USAA membership:
Active duty, guard, or reserve members
Veterans
Cadets and midshipmen
Current spouses
Widows, widowers, and former spouses of USAA members who have not remarried and who joined USAA before or during the marriage
Children whose parents joined USAA
Is USAA owned by the U.S. government?
The U.S. government does not own USAA. It is a privately owned member organization founded in 1922 by army officers and continues to be a privately held company today.
Bottom line
USAA is a financial service and insurance provider focused on serving military customers and their families. The company aims to make the lives of military families easier by providing them with products that make more sense for their needs.
Some qualified people may save money on car insurance by switching over or applying for USAA auto coverage, especially when using the discounts the company offers. Getting a quote takes less than 30 minutes, so it might be worth comparing your USAA quote to your current premium or to quotes offered by other auto insurance providers.
Methodology
FinanceBuzz researches a number of factors in each auto insurance provider to create our reviews. These factors include cost and discounts, complaints and customer satisfaction, coverage, and ease of use. We also gather information from sources such as J.D. Power, AM Best, the National Association of Insurance Commissioners (NAIC), and the Better Business Bureau to ensure we provide the most useful information to our readers
You could save up to $500 with some companies
Compare dozens of providers in under 5 minutes
Fast, free and easy way to shop for insurance
Quickly find the perfect rate for you