The right toys for your pet will provide them with safe entertainment and mental stimulation.
However, knowing how to pick the best for your furry friend can be challenging, especially with all the pet merchandise available. You should also ensure that toys are high-quality and safe.
You can save money shopping for pet toys by avoiding the following toys that are generally useless or unsafe.
Get a protection plan on all your appliances
Did you know if your air conditioner stops working, your homeowner's insurance won't cover it? Same with plumbing, electrical issues, appliances, and more.
Whether or not you're a new homeowner, a home warranty from Choice Home Warranty could pick up the slack where insurance falls short and protect you against surprise expenses. If a covered system in your home breaks, you can call their hotline 24/7 to get it repaired.
For a limited time, you can get your first month free with a Single Payment home warranty plan.
SPONSORED
Plush toys
Many pets tear apart plush toys in a matter of minutes. Not only is it a waste of money, but the stuffing can be toxic and cause intestinal blockage. A better alternative is ZippyPaws Skinny Pelts, which have no stuffing.
If you frequently replace toys due to your pet's destruction, you can save even more using one of the best cash back credit cards to buy a set of three that should last you a long time.
Kongs for dry treats
Stuffable Kong toys are durable and can hold your dog's kibble or favorite treats. However, if you only put dry food in it, your dog will likely lose interest in a few minutes.
Instead, try mixing banana, oats, and xylitol-free peanut butter. Stuff the mixture into the Kong and freeze it for a few hours. It will create a fun and tasty challenge to occupy your pup.
Hard toys
Toys that are too hard can damage your pet's teeth and may lead to a cracked or broken tooth. Dental work is often expensive and causes a lot of pain for your dog or cat.
Choose toys that give a little bit when you press your nail into them. You can also try tapping the toy against your knee. If it hurts, it's likely too hard.
---
SPONSORED
Stop overpaying when you shop online
Shopping online has its perks. It's super convenient, but it can be time consuming to find the best deals. Instead of hunting for coupon codes (that don't always work!) and opening tons of browser tabs comparing prices, you can try Capital One Shopping.
Capital One Shopping makes saving money effortless. Just add the browser extension and when you check out, it'll scour the internet for coupon codes to help you save cash. And before you check out at 25+ major retailers, Capital One Shopping will notify you with a friendly pop-up if the item you're buying is available cheaper somewhere else.
Capital One Shopping is free to use and won't show you ads. Add it today and stop overpaying! 1
Laser pointers
While laser pointers are typically okay for cats, they may cause frustration for dogs when they can't catch the beam of light.
They might desperately search for the light long after it's gone or chase any other flashes of light they see.
Consider a flirt pole instead. It allows your dog to chase something, but they can actually catch it in the end, providing closure.
Rawhides
Rawhides may be okay for softer chewers, but there are some considerations to make before buying them.
They can cause choking, blockages, or digestive irritation if your dog swallows large pieces. Low-quality rawhides may also contain toxic chemicals or preservatives.
Esophagus chews may be a better choice. They're easy to digest and a great source of chondroitin and glucosamine, which are good for your dog's joints.
Toys with toxic material
The market is flooded with cheap pet toys, but they may cost more in vet bills if the quality matches the price.
Toxic materials to watch out for include bisphenol A (BPA), lead, PVC and phthalates, chromium, cadmium, and formaldehyde.
Look for trusted brands that use pet-safe materials, including Kong, Chuckit!, P.L.A.Y., and West Paw.
Squeaky toys
Squeaky toys may be okay for softer chewers, but some dogs won't rest until they gut the squeaker from the toy.
Planet Dog Orbee Squeak toy may be a better choice. It's a bouncy ball made from durable and safe material. The ball can withstand powerful jaws while still making the squeaky noise your dog loves.
Catnip
Catnip releases a compound called nepetalactone. When inhaled, nepetalactone triggers a euphoric reaction in your cat.
However, the effects are short-lived, usually only lasting about 10 minutes. Purina says about 30% of domestic cats don't even react to catnip, and most kittens don't respond until they're three to six months old.
If your cat doesn't respond to catnip, you might try Tatarian honeysuckle or silver vine instead.
Pig ears
While they may be okay in moderation, it's important to know the risks before giving pig ears to your dog.
They're known to cause problems like gas, vomiting, diarrhea, and even pancreatitis. There have also been salmonella outbreaks linked to pig ears.
The American Kennel Club recommends Bully sticks as healthy treats, making them a safer choice for your pup.
---
SPONSORED
Earn 2% cash rewards at grocery stores and Costco
The Wells Fargo Active Cash ® Card (Rates and fees) is a powerful rewards card that allows you to earn unlimited 2% cash rewards on purchases — including on groceries, even at warehouse stores like Costco.

New cardholders can also earn a one-time cash rewards bonus — $200 cash rewards bonus after spending $500 in purchases in the first 3 months!
If you're looking for a powerful rewards card that offers an extended intro APR period, look no further, the Wells Fargo Active Cash ® Card checks that box too!
This card also offers an intro APR of 0% for 15 months from account opening on purchases and qualifying balance transfers (then 20.24%, 25.24%, or 29.99% Variable). Which is great for someone who wants a break from high interest rates, while still earning rewards.
The best part? There's no annual fee .
Click here to apply for the Wells Fargo Active Cash ® Card now.
Unsafe bird toys
Birds are brilliant, so toys are crucial for keeping their minds active. However, you should never give them painted or glued toys. Avoid wood toys made of cedar, oak, red cherry, plywood, or any wood treated with arsenic.
Alternatively, look for toys made with natural fiber rope, acrylic, safe woods, vegetable-tanned leather, and metals plated with stainless steel or nickel.
Tennis balls
Larger dogs with powerful jaws can easily bite and break a tennis ball, creating a choking hazard.
The fuzz on the ball has an abrasive texture that may wear down your dog's teeth. Some dogs may also rip off the fuzz and swallow it, which can cause intestinal blockage over time.
A better alternative is Chuckit! Balls which are made from sturdy, non-toxic rubber.
Wrong sized toys
An inappropriately sized toy can be a waste of money and may even land you an expensive trip to the vet.
If the toy's too big, your pet won't be able to pick up, carry, and shake it, and they may lose interest. However, if it's too small, they could swallow it and choke or have intestinal issues.
Look for toys that are big enough that your pet can't swallow them but small enough that they can still pick them up and carry them.
Bones
Dogs should never get cooked bones because they could splinter and get stuck in the mouth, throat, and intestines. Swallowed chunks of bones may also cause blockages.
Some vets suggest raw bones, but they can carry bacteria like salmonella, according to the American Kennel Club.
Instead of bones, you can give your dog carrots and dried chicken or fish, which still provides a crunchy treat.
Feathers
Many cat toys come adorned with feathers to entice your pet. It makes sense because birds are their natural prey.
However, feathers are delicate and can easily get ripped apart. There's a potential that they could get lodged in your cat's throat or stomach when swallowed.
Crinkle balls are a safer alternative that can still satisfy your cat's hunting instinct.
Low-quality rope toys
Cheap rope toys can easily fray and shed fibers. They may pose a choking hazard or lead to digestive issues if ingested. Rope toys may also contain harmful dyes or materials that aren't safe for pets.
Buying durable rope toys made from quality ingredients like Mammoth Cotton-Blend Rope Toys is essential. You may be able to save at Amazon if you buy it on their website.
Bottom line
There are often better alternatives available that are more durable, so you can save money shopping for pet toys. 
It's essential to wash and check your pet's toys for durability regularly. And always supervise your pet when you give them a new toy.

Toys are essential to keeping your pet mentally stimulated and entertained, but ensuring they are safe and appropriate is crucial.
Lucrative, Flat-Rate Cash Rewards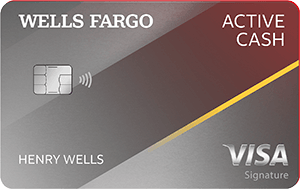 5.0
FinanceBuzz writers and editors score cards based on a number of objective features as well as our expert editorial assessment. Our partners do not influence how we rate products.
Current Offer
$200 cash rewards bonus after spending $500 in purchases in the first 3 months
Rewards Rate
Earn 2% cash rewards on purchases