With many economists predicting that a recession will hit in 2023, Americans may be worrying about what they can do to protect their finances. 
While there are several smart money moves to make before a recession, it's hard to plan for the future when you're worried about job security. 
A recession will affect many industries, causing companies to search for ways to reduce spending — and some professions are more vulnerable than others.
Here are 15 jobs that could see big cuts should the economy go into recession.
Tech workers
Jobs in big tech were thought to be a secure career path for young people, but recent layoffs at major companies like Meta and Amazon suggest otherwise. 
And if tech companies are in the process of looking for ways to cut spending — and letting go of employees by the thousands — a pending recession could mean even more layoffs.
Hospitality and tourism jobs
Any industry that relies on discretionary income is going to face problems during a recession, so people who work at hotels, airlines, travel agencies, or other areas in the tourism industry may be in for a rough year or so. 
When people don't have extra money or don't feel comfortable spending it, they're not going to be booking vacations. This could be especially harsh since the tourism industry was one of the most severely affected by the COVID-19 pandemic.
Arts and entertainment jobs
When people are looking for ways to save, cutting leisure activities — like going to the theater, concerts, museums, and other entertainment venues — is usually one of the first steps. 
Since entertainment is technically not a necessity, many people struggling amid a recession won't consider it a priority.
Like the hospitality industry, those who work in arts and entertainment may see their jobs cut until Americans begin to have a bit more discretionary income.
Retail jobs
The retail industry was shaken up by the COVID-19 pandemic, which prompted many people to begin doing most of their shopping online. 
With the transition to online retailers — plus a lack of disposable income forcing people to cut back on spending in general — those who work in brick-and-mortar stores may see their hours cut or their jobs disappear altogether.
One positive may be that the shift to online shopping will open new positions for people who used to work in retail stores.
Real estate
A looming recession means people are less likely to go house hunting, especially since mortgage rates on average have doubled over the past year. 
Plus, those who remember the housing market crash of the Great Recession are unlikely to want to buy a new home amid another one — even if this recession is less extreme. When homes are not in demand, neither are the agents who sell them.
Anything that could be automated
Business experts expect that many jobs will be vaporized by automation, especially in a recession. 
If a computer program or robot can get a job done faster and on the cheap, companies may spring for that opportunity and cut some staff in the process.
The most vulnerable jobs when it comes to automation include roles in manufacturing, inventory management, and food service.
Service-industry jobs
The restaurant industry was another one that was shaken up big time due to COVID-19 and could be at risk again with a looming recession. 
When money is tight, people simply don't go out as much, putting all sorts of service-industry workers — from wait staff to cooks to hosts and bartenders — at risk.

Even those who pick up a few shifts waiting tables or tending bar a few nights a week to make extra money may want to begin looking for some different side hustles.
Hair stylists and barbers
While we'll all still need haircuts during a recession, beauty services can get pricey, and many people will decide to skip the salon visit altogether to save cash. 
For some, this could mean just cutting down on how often they visit a salon or barber. For others, it could mean doing haircuts at home.
Casino workers
Casino workers are at risk for two reasons. First, people are likely to cut back on gambling when they're trying to save money or simply no longer have disposable income. 
Second, this is another gig that could be at risk due to automation. With the rise in popularity of digitized games, the need for casino workers may be dwindling. 

Warehouse jobs
Those who work in warehouses may also be at risk in a recession. This is partially due to automation, but it could also be caused by a decline in demand. 
If manufacturing activity is on a decline during a recession, warehouse jobs are likely to begin to vanish as well.
Transportation jobs
Transportation jobs across the board are likely to be affected by a recession. This includes those who work in the trucking industry, on cruises, for airlines, and more. Any transportation linked to travel is likely to see a decline, which could lead to widespread cuts.
Any cutback in manufacturing, warehouse production, and so on could also reduce the need for those who drive trucks or work in delivery.
Accountants
When money is tight, people may decide to stick it out and do their own taxes or manage their own money rather than hire an accountant. 
Plus, recessions will inevitably lead to more businesses failing and shutting down, which means fewer companies where accountants can find work.
Construction
Construction workers may see a decrease in demand for their services as individual households and companies avoid embarking on big and expensive renovation projects. 
When money is tight, companies are less likely to build and will be more focused on maintaining what they already own.
People who own their own homes may also put off unnecessary projects or planned renovations until the economy is looking a little less bleak.
Sports and leisure jobs
The sports and leisure industries may also be hit hard as people cut back on unnecessary activities that could take a toll on their wallets. 
Consumers may no longer feel comfortable shelling out cash for tickets to games, jerseys, sports equipment, or leisure activities like golf.
Those who work in these industries may see a reduction in hours, or have their jobs cut altogether, until the average American pockets a bit more disposable income.
Motor vehicles salespeople
Like many of the other jobs on this list, those who sell cars may have fewer opportunities when the average family is focused on tightening their belts. 
The same is true (perhaps even more so) for people who sell other motor vehicles like RVs, boats, and motorcycles. 
When money is tight, people are more likely to invest in the cars or vehicles they already have rather than splurge on a new one.
Bottom line
Unfortunately, many of us don't consider the possibility of recession when we're choosing the best career to fit our interests. 
There are simply so many other aspects to think about when you're just trying to stop living paycheck to paycheck.
While some jobs — like doctors and electricians — may be a bit more recession-proof than others, that doesn't mean everyone with an at-risk job will see their livelihood destroyed due to a recession. 
If the COVID-19 pandemic taught us anything, it's just how many industries have the ability to bounce back in a huge way.

Search Over 80,000 Care and Service-Related Jobs
Connect with paying families looking for care and service-related work. Available jobs include child care, tutoring, senior care, pet care, and housekeeping.
Sign up for Care.com now
Earn Great Pay Working From Home
Free 3-class intro teaches you how to launch a bookkeeping business
Access the training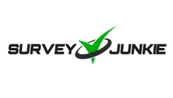 Earn Cash Taking Surveys
Join a community of 20M+ lifetime members who have been paid $76 million to date.
Sign up today