Upon retirement, we'd all like to feel like our finances are in a good place. After all, you've worked your whole life to reach this point. You've probably spent years saving, researching and planning. Perhaps you even found a way to retire early.
But what if your expenses in retirement are larger than you expect? Whether you're a recent retiree or planning to join the life of leisure in a few years, it's essential to consider key retirement expenses and prepare for them ahead of time.
Following are eight expenses that might surprise you in retirement, and how to prepare for them now.
Health costs
Once you retire, you likely will enroll in Medicare. It is a common misperception that this program will cover all your healthcare expenses during your golden years.
But the unpleasant truth is that people on Medicare still face plenty of out-of-pocket costs. And even if you are in perfect health when you retire, your health costs are likely to increase as you grow older.
No one can predict exactly how much your health care will cost in the future, so it pays to prepare to spend more than you might expect today in order to get financially ahead for tomorrow.
Taxes
Being retired doesn't necessarily mean you no longer have to pay taxes. You might even owe taxes on things such as your Social Security benefit and withdrawals from your 401(k) account.
A little planning can help minimize these taxes. So, consider working with a tax professional or financial advisor who can offer guidance on lowering your tax bill.
Discretionary spending
Spending more money than you anticipated on fun activities or hobbies might sound like a good problem to have. But if you're not careful, you could dip deeply into your savings to finance your fun.
Remember, you no longer have a paycheck coming in every couple of weeks to replenish your savings. So, a little more caution is warranted when spending during retirement. Create a budget and stick to it now so that you can retire when you want.
Children and grandchildren
Just because your children are adults doesn't mean they no longer need your financial support. Some retirees find their adult children need more financial help than ever before.
And even if your kids are financially secure, you might find it difficult not to spoil your grandchildren.
Being generous with your family is wonderful, but make sure you understand how much you can afford to spend and stay within those limits.
Travel
Many retirees dream of finally traveling the world. Indeed, if travel is on your retirement bucket list, you're far from alone.
But the cost of trips can add up. That is especially true if you have family who live in another state or city and you plan to visit them often. Make sure to include those expenses in your budget.
Pro tip: Using the right credit card while on vacation can help you earn travel rewards and other perks.
Home costs
A lot of retirees aim to pay off their mortgages before retirement. It's an admirable goal and can bring you a feeling of financial freedom.
But even if your mortgage payments end, many housing costs will continue. For example, you might spend more money on home projects during retirement now that you have more time to enjoy your home. And repairs don't end when you stop working.
Set a realistic monthly budget for home upgrades and necessary maintenance. Make a list of tasks you would like to accomplish around your house and slowly check it off over your retirement years. There's no rush to complete it all at once.
Emergencies
Many financial advisors and other money professionals tout the importance of an emergency fund. This can be especially important during retirement, when you no longer have a paycheck to cover unexpected costs.
So, make sure to put money aside so you are ready for an expensive car fix, broken appliance repair, or computer replacement.
Food
It is easy to spend more on food during retirement, even if you don't intend to. Costs can add up when you are eating at restaurants more often, opting for takeout, or cooking up new dishes in the kitchen.
Remember to view fancy meals as an occasional treat rather than a regular occurrence.
Bottom line
Retirement is a time of significant changes, and that includes your relationship to money.
Preparing ahead of time for these changes is crucial. Before you stop working, make sure to boost your bank account so you don't get caught off-guard by the cost of living during your golden years.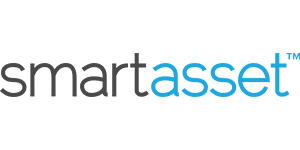 Smart Asset Benefits
Get matched with fiduciary financial advisors
Advisors are vetted and certified fiduciaries
Take the mystery out of retirement planning
Their matching tool is free