Whether you're applying for a mortgage, short-term loan, or opening a credit card, it's important to understand all the numbers and calculations that go into that process.
APRs are the percentages you see displayed at banks and lending institutions, but what do they REALLY mean? That's exactly what we're looking into today. These questions and answers will give you an understanding of how APRs work, which will come in handy the next time you find yourself wondering, "What does a 25% APR mean?"
1. In plain English, what is APR?
APR stands for Annual Percentage Rate. Simply put, it's the interest you pay on any balance you carry when you borrow a loan or open a credit card.
When it comes to credit cards, the APR comes into play when you haven't paid your statement balance in full at the end of the billing cycle. If you're paying your balance off in full and on-time, you won't have to worry about paying interest.
In general, getting a loan or credit card is not the same as borrowing money from say, your cousin. Your cousin might let you pay him back dollar for dollar with no interest, but lenders and credit card companies are in the business of loaning money to make money, and the APR helps them do so.
An APR tells you how much interest you'll have to pay over the course of a year if your normal payments are missed or delayed.
To help you understand, let's say you borrow a $5,000 loan with an APR of 10%. You'll pay up to $500 in interest each year, assuming you haven't paid down any of the principal amount. Minimum payments, however, typically include accrued interest and a portion of the principal, so making your minimum monthly payments on time can slowly decrease the amount of interest you'll have to pay along with your principal balance.
Instead of stopping with a general understanding of APRs, let's dive into other common questions consumers want to know about interest.
2. What is a Variable APR?
A "variable" APR means your rate can fluctuate at any given time, based on factors determined by the loan issuer. Most loans and credit cards will provide an APR range that your card can fluctuate between in the terms and conditions.
Essentially, that means a variable APR can benefit you one day and make your wallet lighter the next.
If you have a variable APR, you want to keep a close eye on it because how it changes can give you a heads up to a couple different things.
If Your Variable APR Rate Increases
If your rate goes up, that could be a sign that you aren't making on-time payments or you have spent quite a bit against the credit limit on your card. To help it go back down, make sure you're making on-time payments and lowering your balance each month.
Second, if your credit takes a hit, that can also cause the APR to spike. Along with late or non-payments, having several inquiries on your credit report can cause your credit score to lower which may result in your APR increasing.
You're always welcome to call your lender or cardmember service to ask about lowering your APR if you feel it's higher than it should be. At the very least, you'll get an explanation of what steps to take to help it lower on your end.
3. Why is APR important?
Understanding APR can help make sure you borrow against the right option for you. However, it's not the only factor that you should be aware of when deciding which loan to borrow or credit card to open. Again, borrowing money isn't free, unless it's from your cousin, and the APR tells you how much you'll pay to borrow the money you need.
4. APR vs. Interest Rates: What's the difference?
If you believe APR and interest rates are interchangeable, it's a big mistake that could end up costing you.
You have probably noticed that an APR is slightly higher than the interest rate on a loan. That's because the interest rate is only calculating the interest you'll pay on what you borrow, and the APR includes any other fees associated with the loan or credit card.
Let's say you're borrowing $10,000 to buy a car. If your interest rate is 7%, you'll end up paying $10,700 after you have made your final payment.
Now, if you had to pay $500 in fees in order to get that car loan, that means your APR on the loan was 7.45%.
Using an APR calculator can help you understand the difference even more and gain. As you're shopping for loans and credit cards, plug in some numbers to see which is the best deal for you. Sometimes a slightly higher APR can save you money if the interest rate is lower than another loan.
5. APR vs. APY: What's the difference?
Just like how APR and interest rates are different, so are APRs and APYs.
APY is the Annual Percentage Yield. What the APY calculates that an APR leaves out is the amount of compounded interest you'll be on the hook for each year.
Yes, that's right – you can actually pay interest on top of your interest if a balance isn't paid in full.
For example, if you have a credit card with a 24% APR, you can accrue 2% interest on any remaining balance you haven't paid off because of the APY. If you continue to carry a balance on this card, the total interest your card will yield is actually 26.82% – that's an extra 2% interest you can avoid by paying your balance within a billing cycle.
If you're curious what your APY would be when opening a credit card, there's an APY calculator to help you figure that out. It's better to know ahead of time before you wonder why the interest charges on your statement continue to grow each month.
6. What's considered a "good" APR?
There's a reason this question is asking what "good" APR is rather than the "best" APR – but just in case, here's the answer to both.
The "best" APR is 0%. Simple as that.
Several credit cards offer a 0% Introductory APR as an incentive, so you'll want to pay close attention to what the APR is AFTER the introductory period. The chances of finding a card that offers 0% APR for life is slim to none, but wouldn't that be nice?
A "good" APR is anything single digits or just above 10%.
Since loan and credit card issuers earn money off of interest, you'll be hard-pressed to find a card with extremely low APRs but they do exist, especially if you have a good credit score and reporting history.
For loans and credit cards with variable interests, they will state what the low end of their APR range is. You'll likely notice some ranges go lower than others.
Again, be careful of variable APRs. You might have a "good" APR one day, but each day it can increase or decrease depending on the factors mentioned above.
7. How are credit card APRs set?
Credit card APRs are set based on the current Prime Rate for the United States. This rate helps banks determine what APRs they will offer to be competitive with other institutions. You might notice several different APRs for a credit card offered as another way to be competitive in the market – this is why.
8. Different Types of APR
Here's a breakdown of common types of APRs you'll see when shopping for a credit card.
Introductory APR
The sought after 0% APR, a.k.a. the "best" APR available, usually comes in the form of an Introductory APR on the best credit cards, including travel rewards cards, cash back cards, balance transfer cards, and more. It essentially means you won't be charged interest or fees for that period after opening.
If the introductory APR is not 0%, it's typically lower than the low end of the variable APR range for that credit card. It's common to see a 12-month introductory period, but they can sometimes be as long as 18 or 20+ months.
Balance Transfer APR
When you open a new credit card, you'll likely have an opportunity to transfer a balance from another credit card that might have a higher APR.
These are generally around 3% of the balance transferred but some of the best balance transfer cards offer free transfers for a set period of time when first opening a credit card. Some cards even offer an introductory balance transfer APR, as long as the initial transfer takes place during the introductory period.
Purchase APR
This is the APR you'll experience the majority of the time when it comes to credit cards. In short, it's the APR that's applied when you make purchases on your credit card and carry a balance over from one billing cycle to the next.
Cash Advance APR
For those who might not want to borrow a loan when they have available credit, you can opt for a cash advance.
A cash advance is like writing a check to yourself from your credit card. Be careful, though, since this APR is often much higher than your purchase or balance transfer APRs. If you're thinking about a cash advance, definitely compare it to other short-term loan options to make sure you aren't paying a ton more than you need to.
Penalty APR
You have already read about variable rates and how they fluctuate within a range dictated by your banking institution.
However, if you're consistently late on payments, go beyond your credit limit, or stop making payments, you'll be subject to a penalty APR. This might be higher than that range you were originally quoted, and there's no limit to what that penalty APR could be.
9. How is a loan APR set?
Loan APRs can vary based on several factors, but your credit score is the biggest factor in what your loan APR will be.
When you have a good credit score, the lender considers you a low risk when borrowing money which means they are more likely to offer you a lower interest rate. That low interest rate generally translates to a low APR.
You have to remember that APRs include other fees associated with a loan. Origination fees are common when borrowing and can make an APR higher even if the interest rate is slightly lower. Considering running a few calculations, as mentioned above, to make sure you're getting the best overall APR for the loan amount you want to borrow.
10. How can I get the lowest APR?
Getting a low APR on a new credit card isn't as difficult as you might think, especially if you have good to excellent credit.
Most banks offer at least one card with a 0% Introductory APR for around 12 months you can take advantage of; just be careful to understand what that 0% APR actually goes toward. Just because it's an Introductory APR doesn't mean it applies to all transactions.
Otherwise, the best way to get the lowest APR possible is to work on raising your credit score.
This means you might want to put off getting a card if you need to pay off some of your debt to get a lower APR, or work through ensuring your payments are being made on time. In the meantime, you can shop around to find the lowest APR rate you qualify for before deciding which one to open.
Low APR for Military
If you're a service member of the military, a spouse, or a dependent, you may qualify to get a lower interest rate than other applicants. It's not a guarantee, but it's worth reviewing the best military credit cards to potentially seek out lower APRs and other special benefits.
 Ask the bank what options they may have for service members and if those benefits are extended to dependents. An example would be U.S. Bank, which has stepped up and offers a maximum 6% APR on their credit cards for those eligible under the Military Lending Act.
Take a look at all the best banks before deciding on the offer with the best APR for you.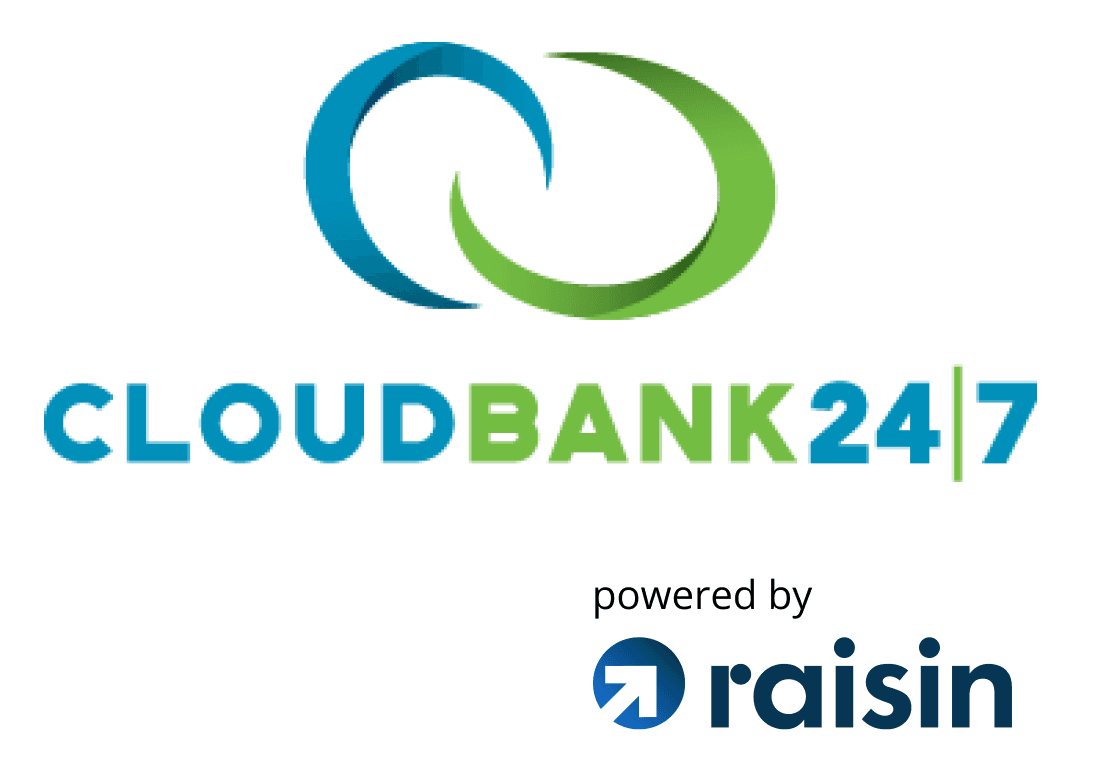 CloudBank 24/7 High Yield Savings Account Benefits
Incredible 5.26% APY1 to boost your savings
Interest is compounded daily and posted to your account monthly
Enjoy 24/7 online access to your account and funds
FDIC insured through Third Coast Bank SSB, no fees, $1 minimum deposit