Walmart+ is a subscription service that can provide unlimited free delivery, member prices on fuel, and other valuable perks and benefits.
Walmart is popular among budget-conscious consumers because of its everyday low prices. You can order online or in-store at more than 4,700 locations to save money when you shop. Walmart+ may help you save even more.

I tried Walmart+ for myself. Here's what I learned.
What is Walmart+?
Walmart+ is a membership service offered by Walmart through which subscribers receive unlimited free delivery, member prices on fuel, and more. Its website indicates that additional benefits will be added in the future to increase the value of the membership. As of June 2022, a Walmart+ subscription is available for $12.95 per month, but you can save almost 40% when paying annually.
| | |
| --- | --- |
| | Walmart+ |
| Annual plan | $98 ($8 a month) |
| Monthly plan | $12.95 |
| Free trial | 30 days |
| Same-day delivery | No charge if you meet the $35 order minimum |
| Grocery delivery | Next day delivery at no charge if you meet the $35 order minimum |
| Streaming services and other media | None |
| Fuel discount | 10 cents per gallon at participating locations |
How Walmart+ works
Walmart+ is a new subscription service that is the retailer's response to the popularity of consumers shopping with e-commerce giant Amazon. The membership program works in much the same way as Amazon Prime. However, it also offers some features that make it a better choice for certain customers, like one-hour delivery windows and touch-free in-person shopping.
How to sign up for Walmart+
Signing up for Walmart+ is simple. Visit Walmart.com/plus and click on "start your free 30-day trial." First, you'll sign into your Walmart account or create one. Next, you'll decide whether you want an annual or monthly plan. Once you've decided, click on "start 30-day free trial."
Before signing up, here are a couple of ways to receive extra cash back on your membership. Chase Offers periodically offers deals on memberships like the one below.
Amex Offers also has deals occasionally.
And Walmart+ itself periodically offers deals. 
The Dosh cashback app is also giving new users between 5% and 10% back when signing up for Walmart+. You'll receive 10% cash back on annual memberships and 5% on monthly memberships. Additionally, you can earn cash back at Walmart on every order initiated through the Dosh cashback app. 
For more on Dosh, you can read our Dosh review.
Monthly vs. annual plan
When signing up for Walmart+, you can pay monthly or annually. The monthly membership fee is $12.95. This is good for the occasional user or for someone who is unsure about the Walmart+ service and wants to test it out. Annual subscriptions are only $98, which comes down to $8 a month and is nearly $60 in savings versus paying monthly.
With either option, you get a 30-day trial to test out the service before payment is due.
What's included with Walmart+
The initial benefits of Walmart+ are focused on saving time and money while making your shopping experience better. Plus, Walmart will expand upon these benefits as time goes on.
Unlimited free delivery from participating stores: Get free grocery delivery and more from your local Walmart. There are 4,700 stores that participate in Walmart+. There is an additional fee for Express delivery. You must meet a $35 order minimum.
Free shipping from Walmart.com: For eligible items marked as "shipped by Walmart". You don't have to meet a $35 order minimum. However, oversized and freight items, as well as marketplace items shipped by third-party sellers, don't qualify.
Free access to the Paramount+ streaming service: Access video streaming of thousands of movies, shows, and more using your Walmart+ membership. You get a Paramount+ Essential plan, which usually costs $4.99, at no additional cost to your Walmart+ membership. Not available for trial members.
Members-only pricing on fuel: Walmart+ members save 10 cents on every gallon of gas purchased at nearly 14,000 Walmart, Exxon, Mobil, Murphy USA, and Murphy Express gas stations. Since its release, Sam's Club fuel stations have been added as well.
Early access to Black Friday deals: Walmart+ members get exclusive early access to the retailer's lineup of Black Friday deals.
Mobile scan & go for in-store shopping: While shopping in-store, you can speed up your visit and enjoy a touch-free payment experience. You can simply scan items and complete self-checkout through the Walmart mobile app (which is available for iPhones in the Apple App store and for Android phones on Google Play).
These exclusive benefits are in addition to the standard benefits that all Walmart customers have, such as free curbside pickup, NextDay delivery, and two-day delivery.
How to order from Walmart+
Ordering your groceries and other items from Walmart is simple with Walmart+. You'll log into your Walmart account as usual, then select your delivery preference.
During checkout, you can choose free store pickup or delivery. Next-day delivery is typically available for a delivery fee of $7.95 to $9.95 per order, but Walmart+ members get their deliveries for free. If you choose delivery, you can have it delivered the same day or the next day for free.
Free next-day delivery is available, but you can also schedule your delivery several days out at a time that's more convenient for you. Walmart offers one-hour delivery windows from 8 a.m. to 8 p.m. If your schedule changes, you can reschedule once per order at no charge.
Deliveries are normally made in person, but you can also choose to have the delivery person leave it on your doorstep. Keep in mind that this leaves your items vulnerable to theft and the weather. Walmart allows you to choose a one-hour delivery window so you won't be disturbed during an important conference call or miss the delivery while you're out running errands.
Walmart will provide status updates for your delivery via text if you'd like.

Your total isn't final when you complete your order. A temporary hold will be placed on your card based on Walmart's estimate, but the total could change based on the availability of the items you ordered, possible substitutions, and the actual weight of some items (e.g., chicken breasts).

Tipping your driver is also an option, but not mandatory. They'll keep 100% of the money, and it rewards them for being quick with your delivery.
Best credit cards to use with Walmart+
The right credit card can go a long way toward making the most of your Walmart+ membership. Here are a few to consider:
The Platinum Card® from American Express
While the The Platinum Card® from American Express has an annual fee of $695 (terms apply), it has plenty of benefits to make it worthwhile — including a $155 Walmart+ credit, plus taxes, to cover a monthly membership (enrollment required). This bonus is paid as a monthly statement credit as long as you enroll in a monthly Walmart+ membership with your Amex Platinum.
Learn more in our Amex Platinum review. 
Chase Freedom Flex℠
The Chase Freedom Flex℠ has a $0 annual fee and allows you to earn 5% cash back on rotating quarterly categories you activate (on up to $1,500 spent) and travel purchased through the Chase Ultimate Rewards portal; 3% cash back on drugstore purchases and dining at restaurants (including takeout and eligible delivery service); and 1% cash back on all other purchases. Those rotating categories have included Walmart in the past, helping you make the most of your purchases with a Walmart+ membership.
Find out more in our Chase Freedom Flex review. 
Citi® Double Cash Card
The Citi® Double Cash Card also has $0 annual fee, and it offers 2% on every purchase with unlimited 1% cash back when you buy, plus an additional 1% as you pay for those purchases. It can help you save on your Walmart purchases without having to wait for a rotating category. It also offers a 0% intro APR on balance transfers for 18 months, then 19.24% - 29.24% (Variable). There is a balance transfer fee of 3% of each balance transfer ($5 minimum) within 4 months of account opening; then 5% of each transfer ($5 minimum) after the 4 month intro period ends.
Learn more in our Citi Double Cash card review. 
Capital One Walmart Rewards® Card
The Capital One Walmart Rewards® Card has a $0 annual fee. Earn 5% back on purchases in Walmart stores for the first 12 months when you use this card with Walmart Pay. You can also earn 5% back at Walmart.com, on the Walmart app, and on Walmart pickup and delivery; 2% back in Walmart stores, at Walmart and Murphy USA gas stations, on gift cards at Walmart, and on restaurant and travel purchases; and 1% back on everything else.
Learn more in our Capital One Walmart Rewards card review. 
Walmart Rewards Card
The Walmart Rewards Card also has a $0 annual fee. It's Walmart's store card, and can only be used for Walmart purchases. Earn 5% back on purchases in Walmart stores for the first 12 months when you use this card with Walmart Pay. You can also earn 5% back on Walmart.com and the Walmart app and 2% back in Walmart stores and at Walmart and Murphy USA gas stations.
Learn more in our Walmart Rewards card review. 
My experience with Walmart+
Our family is always looking for how to save money while minimizing our trips to the grocery store. This has especially been the case during the coronavirus pandemic. We've been using other grocery delivery services for months.
Why did I try Walmart+?
We thought we'd try Walmart+ because we love Walmart's low everyday prices. The extended 30-day free trial and cashback promos from Dosh and Chase Offers practically gave us two months to use Walmart+ with nothing out of pocket.
My experiencing ordering with Walmart+
Ordering online through Walmart+ was simple and easy. It offers the same in-store prices and same-day delivery on more than 160,000 items, from groceries to clothing to technology.
I particularly liked that Walmart allowed me to choose alternative items in case our preferred products were unavailable. You can have your shopper pick out substitutions, or you can click the item to choose what you'd like in case it is out of stock.
I also like that Walmart+ gives you a window to add items to your order. Sure enough, as soon as I hit submit, my wife asked me to add two more snack foods the kids had just devoured. I was able to edit the order with no problem instead of creating a whole new order.
What I didn't like about Walmart+
However, I didn't like that Walmart+ requires a $35 minimum to schedule a grocery delivery. Unlike with an Amazon Prime membership, there isn't an option to pay a fee if your order is below the minimum. Walmart+ doesn't have a minimum on non-perishable items, though.
All in all, I can see our family continuing to use Walmart+ for grocery delivery. I like that you can schedule delivery during one-hour time slots and pay extra if you need something delivered on the same day. Although we aren't driving much right now, the 10-cent savings per gallon will add up once we start road-tripping again. Plus, it will be interesting to see what other benefits Walmart adds to compete with Amazon Prime.
Is Walmart+ right for you?
Walmart+ is perfect for the frequent Walmart shopper who is focused on how to manage your money. The Scan & Go feature also enables those who want to social distance when buying groceries. You'll receive unlimited, free next-day deliveries and the ability to choose a one-hour delivery window that works best for you. And, if you prefer to shop in-store, you can use the Walmart app to scan and pay for your items for a touch-free payment experience.
People who drive a lot will really benefit from the 10 cents per gallon savings at more than 14,000 Walmart, Exxon, Mobil, Murphy stations, and Sam's Club fuel stations. Plus, those savings would be in addition to the rewards you'll earn if you use a credit card that offers a bonus for fuel purchases. (We recommend that you check out the best gas credit cards.)
Walmart+ also periodically offers exclusive access to hard-to-find consoles such as the PlayStation 5. 
Amazon Prime offers free delivery just like Walmart+, but it has different benefits. Prime members get free movies and music, unlimited photo storage, and many other benefits. You can also earn bonus cash back if you also have the Prime Visa. What Amazon cannot match is Walmart's large retail presence when you need something today or for those who like to shop in-store.
FAQs
Is Walmart+ worth it?
Yes, Walmart+ is worth it for customers who regularly get deliveries from Walmart. You'll cover the cost for your monthly membership after receiving just two deliveries (normally $7.95 to $9.95 per order). The members-only fuel discount of 5 cents a gallon at over 14,000 locations of Walmart, Murphy USA, Murphy Express, and Sam's Club fuel stations can provide even more savings.
How much does Walmart+ membership cost?
A monthly Walmart Plus membership is $12.95 per month, and an annual membership is $98 per year.
Is Walmart+ available everywhere?
Walmart+ is available at over 4,700 stores. Same-day deliveries are available from 2,700 locations.
Is there a minimum order for Walmart delivery?
Whether or not Walmart+ has a minimum order requirement depends on what you order. The minimum order to be able to place a grocery order for delivery with Walmart+ is $35. There is no order minimum for non-perishable items.
Bottom line
Walmart+ is a membership service that provides unlimited free deliveries, discounts on fuel, and touch-free payment for in-store shopping. You can save almost 40% by paying for a full year in advance and limited-time offers from Dosh and Chase Offers can add to those savings. With Walmart+, you'll receive the same low Walmart prices you're used to while also saving time and fuel expense by eliminating trips to the store. If you shop at Walmart on a regular basis, Walmart+ can save you both time and money.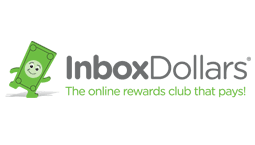 Inbox Dollars Benefits
Get a $5 bonus when you register with your email
You could earn money by taking surveys or making online searches
Over $80 million paid to members so far - how much can you earn?