The pandemic created many unprecedented cultural moments, and of these moments, the Great Resignation may have had some of the most far-reaching consequences of them all. It can be easy for frustrated employers to think "people just don't want to work anymore," but the situation isn't quite that simple.
At a 3.6% unemployment rate as of April 1, we are nearing the remarkably low pre-pandemic unemployment rate of 3.5%. The employment-to-population ratio is also back to pre-pandemic levels. In other words, the Great Resignation doesn't seem to have been caused by a lack of work ethic, but by employees wanting better situations.
Increasingly, employees have recognized that they are in the power seat and are moving to better jobs because of it. This is a shift from the Great Recession when employers had their pick of the labor pool. Many employers are now unprepared to recruit and retain employees within this new power dynamic.
Here is a list of five reasons employees have been quitting their jobs and four things that employers can do to keep their employees happy.
1. The pay is too low
While the federal minimum wage is an ongoing source of political contention, employees have taken the matter into their own hands and are quitting their low-paying jobs in record numbers. In 2021, 63% of workers who quit their jobs cited low pay as their primary reason.
2. No opportunity for advancement
Besides low pay, 63% of workers also cited the lack of potential for advancement in their position as their reason for quitting. After all, if a worker isn't making much money and they know they never will, chances are they will be looking for a better opportunity. But a promotion is also a sign of respect, and if an employee realizes an employer doesn't promote from within, they may not be committed to the job.
3. They don't feel respected
Respect has played a big part in the Great Resignation with 57% of workers citing feeling "disrespected at work" as a reason they quit. Ensuring that your employees feel respected may sound like a difficult problem to solve. After all, everybody is different and what makes one person feel respected may not necessarily work for someone else. But taking your employees seriously and listening to their feedback is a winning strategy for just about everyone.
4. Childcare issues
The pandemic brought many already simmering issues to a boiling point for workers, with childcare being the greatest. Nearly half the workers who have quit during the Great Resignation name childcare as a major reason. While having a child at home learning remotely when the parent was trying to work played a large role in this, infant care, summer vacation, and sick days have always been an issue for working parents.
5. They were working jobs that didn't work for them
Issues like flexibility, too little PTO, and subpar health insurance packages were also cited as significant factors for workers quitting their jobs. While workers gave several reasons for quitting their jobs, the Great Resignation seems to boil down to one thing: Workers realized they could do better. And the pandemic reminded them that we all only have one life to live.
What employers can do
All-around job dissatisfaction may seem like an overwhelming obstacle for employers to solve, which is why it might feel easier to throw up your hands and say, "People just don't want to work anymore." However, if you listen to the reasons workers continue to quit in droves, you are much more likely to find solutions that are, while not easy, relatively simple.
If you are an employee, you would also do well to examine the causes behind this cultural moment. After all, if you decide to quit your job and start your own business, it will become your job to recruit and retain employees.
1. Increase your employees' wages
The primary reasons employees have quit are low pay and lack of advancement. Paying your employees more money is likely going to get expensive, but a high turnover rate is also incredibly expensive. According to a Gallup poll, it costs one-half to two times an employee's annual salary to replace them. Productivity goes down when a new employee is being trained, and not having enough workers to keep your business open could cost you everything.
2. Beef up your benefits
Providing better family leave, in-office day care, better health insurance options, or more PTO are among the ways employers can make their business an appealing place to work. Adding another week of vacation will take some planning and may mean hiring more employees, but it will also give you a competitive advantage from a recruitment standpoint. Who wouldn't be excited to learn they will get 25 days of PTO on day one of a new job?
3. Include employees in the company's future
Pumping up your employees as a team is important for morale, but if this is the limit of your motivational strategy your employees are likely to feel like just another number. An employee who feels underappreciated may burnout on the job. To combat this, motivate them on an individual level. Create mentorship programs for your employees and establish career goals with them. And then help them reach those goals.
4. Respect your workers
Compensation, lack of appreciation and acknowledgement, and making sure your employees' career aspirations are getting attention is a fantastic way to respect your employees. There is also a level of institutional respect your employees should feel if you want them to stick around. As an employer, it is your job to foster an environment of dignity and compassion. Take their complaints seriously, make sure everyone is getting equal respect, and make sure your company's values go beyond generating lots of cash as quickly as possible.
Bottom line
The Great Resignation has shown no signs of slowing, so whether you're struggling to find workers for a new business or hemorrhaging them from a preexisting one, the best thing you can do is listen. People want to work, but these days, they have the luxury of choosing the best situation for themselves.

Join AARP and Double Your Number of Interviews Within 60 Days
Learn More
Earn Great Pay Working From Home
Free 3-class intro teaches you how to launch a bookkeeping business
Access the training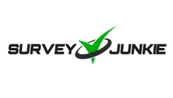 Learn More