Working from home seemed like a far-fetched dream before the pandemic. Now, we know just how feasible it is to fulfill our job duties from the comfort of our couches. However, some roles are better suited to remote work than others.
Consider one of these 20 careers that will let you make some extra money while working from home in your pajamas. 

News analysts
Some remote news analysts work for broadcast studios, writing newscasts for on-air reporters. Others go corporate, aggregating the latest industry news into digestible reports for company leadership.
The only caveat? You may be asked to report on breaking news at a moment's notice.
Financial analysts
Financial and investment analysts evaluate and present data to guide business decision-making. It's actually a fun gig — if you love numbers.
The best part of a career in financial analytics, however, is its location independence. Since financial analysts rely more on software and data than on face-to-face interaction, it's easy to perform this job from home.
STEM professionals
There's no shortage of remote work for computer enthusiasts and mathematicians. Whether your background is in IT, statistics, or web design, you have a fair shot at finding work-from-home opportunities in your field.
Even if you don't have a formal education in a computer-related industry, don't count yourself out. There's plenty of room for self-taught tech wizards, too.
Claims adjusters
Remote insurance investigators perform many of the same functions as investigators in the field. They analyze claimants' coverage, determine liability, and review and process claims.
You don't typically need a four-year degree to snag a remote job as a claims adjuster, but you may need to pass a licensing exam. Check your state regulations to be sure.
Compensation managers
Compensation and benefits management is complex and involved. Employees who bear these titles are tasked with developing salary scales, analyzing competitor compensation packages, and coordinating benefit distribution.
Taking on these duties without in-house oversight requires a high level of trust between employer and employee. As such, this high-stakes role is best suited for candidates looking to level up an existing career in human resources or corporate finance.
Editors
Long gone are the days when editors spent hours chained to desks at large publishing houses. Now, they can work for anyone, from anywhere.
As a remote editor, you'll do more than proofread. You'll also keep up with marketing trends in your industry, create content calendars, and manage teams of writers. It's a more varied role than you might think — and one that can be done from wherever you want to be.
Legal occupations
Paralegals, too, can get in on the work-from-home action. Research, transcription, and client contact can all happen off-site, letting you ditch the office without ditching your legal career.
As a virtual legal assistant, you could work full-time for one law firm, performing these and other duties. Alternatively, you might decide to focus on one or two of these skills and provide them to multiple firms at once on a part-time or freelance basis.
Advertising sales agents
Advertising sales reps typically work for publishers or public relations firms, selling print and digital ad space to businesses. Since the role revolves around building relationships with clients and closing leads, there's no real need for these reps to work from an office.
If you have a knack for sales and enjoy the challenge of a commission-driven role, this might be the perfect remote gig for you.
Criminal justice professors
If you have a background in law enforcement or corrections, you could teach criminal justice courses online.
Since most criminal justice professors work for community colleges and universities, you'll likely need at least a graduate degree — in addition to on-the-job experience — to get hired.
Marketing managers
Marketing managers direct promotional campaigns, overseeing everything from budgeting and recruitment to visual design. Think of them as advertising specialists, project managers, and industry researchers all rolled into one.
Admittedly, this may not sound like a job you can do from home. But if you're comfortable supervising teams through video meetings and online chat channels, it's completely doable.
Computer systems analysts
You know that IT professionals have a plethora of work-from-home options at their disposal. What you may not know is that even within the IT industry, some careers are more likely to be remote than others.
Computer systems analysts, for example, test and improve companies' technology systems. Because this involves testing software and applications and not necessarily physical devices, it's possible to do this job without stepping foot in the office.
Sales managers
Unlike sales reps, sales managers take more of a supervisory role. They determine quotas, monitor employee performance, and analyze sales data to guide inventory decisions.
Thanks to cloud technology, sales managers can access the reports they need remotely. And with sales performance software, they can track their teams and keep them on target without ever leaving the living room sofa.
Computer and information systems managers
Not to be confused with computer systems analysts, computer systems managers direct and oversee organizations' IT efforts.
Information systems managers might coordinate large-scale hardware upgrades, for example, or supervise analysts and developers. Because the role is so varied, it's plenty adaptable to remote work.
Computer programmers
If you know programming languages like Python or C++, you could start working from home as a computer programmer.
You'd spend your days writing and testing code, making sure software applications do what they're supposed to, and debugging them when they don't.
Fundraisers
Fundraisers might work for corporations, politicians, or nonprofits. Regardless of the employer, the goal is the same: Bring in as much money as possible.
To that end, fundraisers are essentially event organizers. They manage online and in-person fundraising campaigns, contact donors and vendors, and maintain compliance with financial reporting regulations — all of which can happen remotely.
Lawyers
Nothing says your law degree's only good in the courtroom. Just like paralegals, licensed attorneys can make the switch to telework. You might draft contracts for remote clients, for example, or provide virtual consulting services.
What a remote law practice looks like for you will depend in large part on your practice area. Patent attorneys might be able to work entirely from home, while family lawyers may need to adopt a hybrid arrangement.
Computer network architects
Computer network architects are instrumental in network design and development. While some work in on-site server rooms, others can perform their duties remotely.
Remote computer network architects may assist with network testing and optimization, or they might collaborate with senior leadership to develop long-term technology growth plans. As such, they usually need extensive experience in both computer science and business.
Software developers
Where computer programmers build apps, software developers design them. They often need some coding and software programming knowledge, but their primary focus is on seeing new applications through from inception to launch.
This usually includes creating detailed models and working with other tech experts to bring those software blueprints to life. Despite how collaboration-heavy software development is, it's relatively simple to move through the implementation process completely online.
Market research analysts
Market research is another data-driven field that's a prime candidate for remote work.
Market research analysts and marketing specialists keep tabs on industry trends and sales metrics, compiling this data into reports and infographics. Much of that work can be completed solo, making this one of your best career choices if you're set on working from home.
Technical sales reps
Out of all the careers on our list, sales reps who work for technical or scientific product manufacturers tend to work from home more often than employees in other positions.
As an added bonus, you don't necessarily need a four-year degree to get started. A couple of years of education or experience in a field like engineering or chemistry could be enough to land you a job as a work-from-home technical sales rep.
Bottom line
Regardless of your educational or professional background, there's a remote role out there for you.
Keep in mind, though, that working from home doesn't mean working whenever or however you want. Some virtual positions require you to keep standard office hours, while others use accountability software to monitor you while you work.
Before you accept a remote job offer, get clear on your schedule and expectations. That way, you can hold out for a position that provides flexibility while helping you pay the rent.

Join AARP and Double Your Number of Interviews Within 60 Days
Learn More
Earn Great Pay Working From Home
Free 3-class intro teaches you how to launch a bookkeeping business
Access the training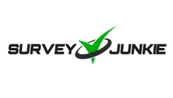 Earn Cash Taking Surveys
Join a community of 20M+ lifetime members who have been paid $76 million to date.
Sign up today