While many companies have policies to support women if they're pregnant, working parents, or experiencing infertility, support for women going through menopause is largely left out of that conversation.
This time in a woman's life can cause serious symptoms that make working difficult. A 2021 Mayo Clinic study found 10% of women between the ages of 45 and 60 had missed work in the previous year due to these symptoms.
The natural onset of menopause should not cause you to retire early. While policies in the workplace may be changing, here are 15 simple things companies and colleagues can do to support women going through the transition.
Educate employees/managers
A bit of compassion and understanding can go a long way in helping employees deal with menopause in the workplace.
Companies and managers can make an effort to educate all employees about the symptoms of menopause and what accommodations may be helpful for their colleagues. One way may be through information posted on company websites or training sessions.
Appoint a 'menopause champion'
It may also be helpful for companies to appoint a "menopause champion," a term coined by professionals working for British training firm Henpicked: Menopause in the Workplace.
These are designated employees available to talk openly about menopause and offer guidance and assistance to women who are struggling. 
Deborah Garlick, the founder of Henpicked, told The New York Times that it's even more helpful if the menopause champion holds a senior job in the company so workers know their concerns are a priority.
Provide virtual support
Those in management positions can also help assure women get access to the treatment they may need or put them in touch with organizations specializing in menopause care.
Some companies are now partnering with virtual care providers like Maven, which offers specialized services (and 24/7 virtual care) for women going through menopause.
Offer desk fans
Hot flashes, where people experience sudden, uncomfortable increases in temperature, are one of the most common — and most talked about — symptoms of menopause. 
Some women experience such intense hot flashes they feel they need to leave work. Offering simple tools, like desk or personal fans, can be a great help.
Be lenient with uniforms
In workplaces where uniforms are required, management can make exceptions where possible so that women struggling with symptoms of menopause feel more comfortable.
Hot flashes and chills are both common symptoms of menopause, so allowing women to take off or add a layer on days when they're feeling uncomfortable can make a big difference.
Be flexible with schedules
When possible, giving women going through menopause some grace when it comes to scheduling is another way to offer support. 
On a day when symptoms are particularly bad, management can offer a half day, an extra break, or allow women to sit down for a few minutes if their work involves a lot of standing.
It's also important to foster an open work environment where employees feel comfortable requesting these accommodations.
Allow breaks when necessary
On a related note, women going through menopause may require more breaks than usual on certain days, and it can be a huge help to be lenient with these requests when possible.
Beyond hot flashes and chills, menopause can cause many other symptoms — like mood changes, anxiety, and trouble sleeping. These can make a woman's normal workload overwhelming when they're having a flare-up.
Offer published guidance
Having information about menopause, possible symptoms, and company policies regarding time off, accommodations, etc., accessible is a great way to make it clear to employees that help is available.
Companies may want to publish information about menopause on their websites, employee self-service sites, employee handbooks, or wherever health benefits are listed.
Be open to discussions about menopause
This advice goes hand-in-hand with having a designated "menopause champion" and an educated staff. 
Even if your company can't designate one person to handle menopause-related questions, it's still important for employees to feel comfortable talking about their situations and requesting assistance if they need it.
Training employees to be knowledgeable about menopause symptoms and empathetic with impacted colleagues may even improve company culture.
Make reasonable adjustments
Reasonable adjustments for employees going through menopause may include adjusting the temperature in the office, allowing changes to uniforms or expected attire, adjusting the employee's break schedule, allowing a hybrid schedule, and more.
Employers can help their workers feel more comfortable by clarifying what they consider a reasonable accommodation (via an employee website, handbook, etc.).
Make sure they have access to cool water
This goes for all employees but can be particularly important if you have women experiencing menopause. Companies should avoid having a work environment that can make symptoms of menopause worse.
Employees should have access to cold drinking water to avoid dehydration and other issues.
Ask about their needs
Working women struggling with menopause may feel anxious thinking of extra ways to make money if their symptoms interfere too much with their current job. According to Maven, 40% of women going through menopause say it interferes with their work weekly.
Managers can help alleviate some of that anxiety by asking their employees about the accommodations they need. 
They can also reassure employees that they don't feel ashamed asking for an extra break, an adjusted uniform, a desk fan, or any other simple change to make their lives easier.
Be lenient about adjusting temperatures
One of the simplest ways workplaces can accommodate employees struggling with menopause is to keep the office temperature low, given hot flashes are one of the most common and difficult symptoms.
If temperatures can't be adjusted (if work is done outdoors or air conditioning is not working or available), employers may offer hybrid schedules on particularly difficult days.
Allow working from home when needed
On a related note, letting employees work from home occasionally can be a huge help. Even if company culture requires mostly in-office work and collaboration, a hybrid schedule (when needed) can keep employees happy and healthy.
For example, employers may want to consider letting workers who have been struggling with hot flashes work from home if it's a particularly hot summer day.
Take symptoms seriously
Training employees, particularly those in leadership positions, about the symptoms of menopause is an integral part of fostering an equitable workplace.
Maven reports that menopause affects up to 20% of the U.S. workforce. Having a team that understands symptoms and when reasonable accommodations should be made can be great for company culture. 
It could also keep experienced employees from quitting or retiring early, saving companies money in the long run.
Bottom line
Due to their longer lifespans, women may need to save more when planning for retirement. Fortunately, women cutting their careers short due to menopause is less common. 
However, modern workplaces still have a long way to go to accommodate the natural transition that many American workers are currently dealing with. Education, accessibility, and empathy can go a long way.

Join AARP and Double Your Number of Interviews Within 60 Days
Learn More
Earn Great Pay Working From Home
Free 3-class intro teaches you how to launch a bookkeeping business
Access the training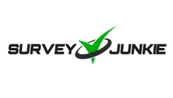 Learn More