Choosing a major in college is not easy. One of the biggest challenges is weighing how much it will cost to get your degree compared to what you can expect to earn in salary after graduation.
Make the wrong choice, and you could spend many years trying to crush your debts and struggling to get by.
So, think twice about pursuing the following majors if making a lot of money is a priority. All salary figures in this story come from the U.S. Bureau of Labor Statistics (BLS).
Athletic training
Athletic training is a good major if you like helping athletes reach their potential. But don't expect to get rich.
Athletic trainers typically must have a master's degree but only make a median annual salary of $48,420.
Anthropology
Anthropologists — and those in the related profession of archeology — study the origins of humans and their behaviors. They most often work in an academic or research setting. Jobs in the field usually require a master's degree as well as additional fieldwork.
However, it may be difficult to pay down those student loans after school, as the median salary is $61,910 per year.
Art
Getting an art degree and becoming an artist can help you find a vision and learn new techniques to express yourself creatively. 
But this degree does not make it easy to pay the bills. A typical artist can expect to make $49,960 per year in salary.
Pro tip: Of course, money is not the only thing in life. If you love a low-paying career path, you can still pursue it if you are willing to live more modestly. A frugal lifestyle helps eliminate a lot of money stress and allows you to follow your dreams.
Journalism
Journalists are an important part of society, reporting on events within local communities as well as covering national and international issues.
Journalism positions typically require a bachelor's degree, but the pay is not great, with those in the profession making a median annual salary of $48,370.
Photography
You don't necessarily need a degree in photography to make a living as a photographer. However, a degree can help if you want to be a photojournalist or an industrial and scientific photographer, according to the BLS.
Photographers make a median salary of $38,950 per year.
Social work
Social work can be a meaningful job where you help others overcome problems in their everyday lives. Most social workers need a bachelor's degree or master's degree, and in many states, you must earn a license.
In exchange for all that schooling, social workers make a modest median annual salary of $50,390.
Culinary arts
Students who major in culinary arts may enjoy food and cooking, but they might not like the salary that goes along with their job.
Chefs and head cooks make a median annual salary of $50,160 while working long hours, including nights and weekends.
Early childhood education
Working in a preschool and interacting with small children can be fun. But a position as a preschool teacher might require at least an associate's degree — or even a bachelor's degree — in early childhood education.
However, preschool teachers may only make a modest wage. The median salary is $30,210 each year.
Graphic design
A college degree in graphic arts allows you to create visual designs for clients such as advertisers or those in other businesses and fields.
However, graphic designers make a modest median annual wage of $50,710. The BLS also estimates that the field will only grow 3% in the next decade, which is slower than other fields in the U.S.
Paralegal studies
A paralegal may be hired to assist law firms, government agencies, and other legal professionals. Although you can become a paralegal with an associate's degree, some employers might favor those with a bachelor's degree.
However, regardless of the degree you earn, don't expect to make the salary of a lawyer. Paralegals and legal assistants typically earn about $56,230.
Physical education
A career in physical education might allow you to work at a local fitness center, or even to teach physical education classes or coach sports programs at schools.
But after earning a physical education degree, fitness trainers and instructors should expect $40,700 in median annual income while a high school physical education teacher may earn $61,820 annually.
Bottom line
It's wise to factor in your income potential when choosing a major. Estimate how much money you will need to live comfortably after graduation, and the kind of lifestyle you want to live now and in the future.
If you cannot give up your dreams of pursuing a low-paying career path, make adjustments. Perhaps you can simply accept living a more frugal lifestyle. Or plan to develop a side hustle that helps you earn extra cash to fill in any gaps in your budget.

Join AARP and Double Your Number of Interviews Within 60 Days
Learn More
Earn Great Pay Working From Home
Free 3-class intro teaches you how to launch a bookkeeping business
Access the training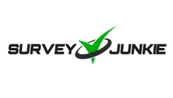 Learn More