Another year has come and gone, which means another tax season is already here. The IRS usually starts accepting tax returns as early as mid-January, so now — not mid-April — is the perfect time to start thinking about how and when you're going to file taxes.
If you've used tax software in the past, you might be thinking about using it again this year. But if you fit into one of the following nine categories, think again: Using an accountant could save you time, money, hassle, or all three this tax season.
You started a side gig
Did you pick up a side gig for the first time to make extra money this year? Filing your taxes just got more complicated, especially if your side hustle bumped your income into the next tax bracket. Depending on the gig, you might have been hired as a self-employed freelancer, in which case you have a lot more tax responsibilities than you did before.
You're self-employed
The IRS considers you self-employed if you own your own business or if you're a 1099 contractor — which applies to Uber drivers, DoorDashers, and Instacart shoppers, among others. If your side gig hired you as a contractor or freelancer, you're responsible for calculating and paying taxes yourself instead of having them withheld by your employer from a regular paycheck.
Self-employment taxes can get tricky fast. For instance, if you're employed by a company as a W-2 employee, you're only responsible for paying half of the Social Security and Medicare tax (collectively, FICA taxes). Your employer pays the other half. But if you're self-employed, you have to pay both the employer and employee halves of the FICA tax.
Plus, if you make over a certain amount of money as a self-employed individual, you're required to pay estimated quarterly taxes along with filing an annual tax return. Tax software can help you estimate and pay quarterly taxes, but an accountant can work with you one-on-one to make accurate tax calculations and help you keep your self-employment taxes in order year-round.
You depend on deductions
Depending on your marital status, age, disability status, and a few other factors, you can choose to either itemize your tax deductions or take the standard deduction set by the IRS. Both types of deductions lower your taxable income and help you save money, but one likely saves you more than the other. On your own, it's hard to determine which type of deduction you should take, but an accountant can figure out which choice will save you more money.
Deductions are particularly important for self-employed individuals, including anyone who freelances for Lyft or rents out property via Airbnb as a side hustle. For example, you can usually write off the employer portion of your FICA taxes to lower your taxable income. Without an accountant, though, it's hard to know which deductions are worth claiming or how much to deduct. Bear in mind, too, that if you itemize your tax deductions, you absolutely can't estimate a number or round up. You need to be extremely precise — and you'd be hard pressed to find anyone more precise than an accountant.
You want to reduce your chance of an audit
While you can't eliminate your chance of being audited entirely, you can even the odds by filing your taxes as accurately as possible. For starters, you should report all of your income (remember that the IRS gets copies of your W-2 and 1099 forms) and be prepared to back up your deductions with the right financial paperwork. Failing to do so can have major consequences for your wallet if the IRS comes calling, as can making a minor data-entry mistake that an accountant could've avoided.
You want to save money
Tax software might seem like a cheaper bargain than hiring an accountant, but the hidden extra costs of tax software can add up fast. The price you see advertised for different tax software usually refers to the cost of filing federal taxes only. Filing state taxes costs extra.
Additionally, the closer you get to the end of tax season, the more expensive tax software becomes. If you run the numbers, you might find that an hourly accountant can file taxes for you much cheaper than DIY tax software.
You recently experienced a major life event
If you've experienced a major life event recently, your financial status likely changed in a big way. Divorce, marriage, the birth or adoption of a child, career shifts, job loss, or a cross-country move can all change the amount of money in your bank account quite drastically, and they can change your tax obligations too. Trying to navigate taxes on your own after experiencing a major lifestyle change could require more time and energy than you can afford right now.
Your student loan debt was forgiven this year
Depending on your state of residence, your student loan debt forgiveness might not impact your taxes at all — or it could affect your taxes in a major way. In some states, the amount of money forgiven is being counted as income. If you're worried about owing money on your state taxes due to debt forgiveness, an accountant can help you navigate the complicated ins and outs of local tax laws much better than DIY software can.
You inherited money
For the most part, the federal government doesn't tax any money or property you inherit — but any money your inheritance accrues from that point on, such as interest on an investment you inherited, is taxable. An accountant can help you figure out if you need to report earnings on your inheritance or if you can leave the inheritance out of your tax paperwork entirely.
You invested in cryptocurrency
Crypto was a fairly unregulated market in the United States until relatively recently, but now, you're required to report any income earned (or lost) via virtual currency transactions on your taxes. Like taxes, understanding cryptocurrency is hard enough on its own.
If you're leery of combining the two, turning everything over to a tax expert who can make sense of your virtual income and file the correct tax paperwork can give you much-needed peace of mind.
Bottom line
When you're in a confusing or complicated financial situation, even the best tax software can only take you so far. If you're short on time, worried about making a mistake, or unsure about your tax filing status, an accountant could be a better choice for you this tax season.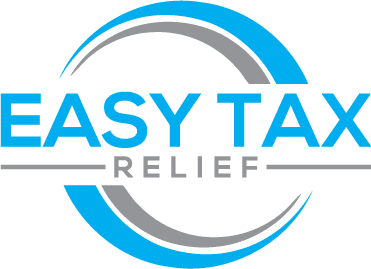 Easy Tax Relief Benefits
Eliminate your tax debt
Potentially reduce the amount you owe
Stop wage garnishments and bank levies
Communicates with the IRS on your behalf