I don't know if it's because he's super wealthy, seems like a genuinely nice person, or if it's just because he's from Pittsburgh (represent!), but when Mark Cuban hands out advice about how to save money, I listen and take notes.
The Shark Tank Investor and Dallas Mavericks owner recently gave an unprompted rapid-fire list of tips for how to manage your money that everyone should use to improve their financial situation dramatically. Being that he's worth a reported $3.2 billion and has had a very successful and inspiring career, it's clear that he's doing something right when it comes to money.
Here are the biggest takeaways:
1. Buy in bulk
"Do a budget and look at the things you buy repetitively and then go and buy those things in bulk," Cuban says. "Stuff you'll need all year, like toothpaste, shampoo, and soap."
"As long as you've got a little room under your bed," he says, "if you buy a year's worth or even two year's worth of toothpaste, you're going to get a 50 percent discount. If you save $1,000 a year doing that, that's more than you're going to earn on $10,000 in investing."
BOOM.
Despite his billions, Cuban follows his own advice and continues to buy his toothpaste and razors in bulk. He's probably not storing it under his bed since he owns a sprawling 24,000 square foot mansion in Dallas, but the advice still stands.
2. Stash 6 months of income in the bank
Cuban admits that for most people, six months' of "income in cash in the bank might not be that much," but he feels that just knowing it's there "for a rainy day" will provide some peace of mind. He says, "I know it doesn't earn much in the bank, but you'll sleep a lot better."
He's so right.
Even as a billionaire investor, he's also long said that the stock market is a risky game "for suckers." He adds, "the market could go up for years, and you could think you're well off, and then in a millisecond with high-frequency trading, a flash crash can take it all away. That's why you want to have that money in the mattress, that savings, so you're protected in case something goes wrong."
3. Pay off your debt
Recognizing that this isn't usually an overnight thing, but rather a process, Cuban still says the single best thing you can do for your bottom line is to pay off your credit card debt.
"Credit cards are the worst investment unless you pay them off every 30 days." he says.
In his book, he writes that abusing credit cards and going deeper into debt all too often leads to overall unhappiness. He's also a big believer that being in "financial debt is the ultimate dream killer," so paying off your debt as soon as possible is crucial.
I definitely agree that being free from debt makes it easier to pursue a dream career path or lifestyle without feeling really stressed. It may not happen in a month or even a year, but consistently paying it down is an achievement all by itself.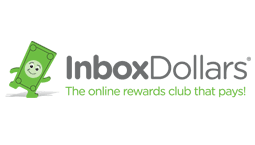 Inbox Dollars Benefits
Get a $5 bonus when you register with your email
You could earn money by taking surveys or making online searches
Over $80 million paid to members so far - how much can you earn?