Talk of AI replacing workers and tech industry layoffs may be making the job market seem bleak.
However, there are still many high-paying jobs across the U.S. that are projected to be in high demand for decades to come.
If you're looking to stop living paycheck to paycheck, these 15 jobs pay at least $50 an hour on average and aren't expected to disappear anytime soon.
Software developer
Developers design computer apps or programs and may also have a role in assessing quality and identifying problems with existing software.
The Bureau of Labor Statistics (BLS) reports that developers make an average of $109,020 per year or $52.41 per hour. Demand for developers is also expected to grow 25% between 2021 and 2031.
Financial manager
Financial managers are involved in creating financial and/or investment reports and developing long-term plans for their organizations.
These professionals make around $131,710 per year or $63.32 per hour on average. The BLS projects 71,300 job openings for financial managers every year over the next decade.
Marketing manager
Marketing managers are involved in planning programs and campaigns to generate interest and attract customers to products or services. The projected job growth is 10% between 2021 and 2031, according to the BLS.
If you can land a management gig at a marketing or advertising firm, your average pay could be around $133,380 per year or $64.12 per hour.
HR manager
Human resources workers are employed across many industries and are often involved in coordinating administrative tasks (onboarding new hires, managing benefits, etc.) for their company.
Landing an HR management role can be a lucrative gig, with the BLS noting that these workers make an average of $126,230 per year or $60.69 per hour.
Demand is expected to remain steady for HR managers over the next decade, with the BLS projecting about 16,300 job openings per year through 2031.
Chemical engineer
The demand for chemical engineers is expected to grow quickly over the decade and can be a lucrative career for science buffs.
These engineers typically work in offices or labs and may also do work or monitoring at industrial plants, refineries, and other onsite locations.
The average pay for chemical engineers is $105,550 per year or $50.75 per hour and employment is expected to grow 14% between 2021 and 2031.
Nurse practitioner
If you're looking to get into the healthcare profession, nurse practitioners are expected to be in extremely high demand over the decade, with BLS putting projected job growth at 40%.
Nurse practitioners care for patients directly and work in a variety of healthcare settings, including doctor's offices, hospitals, and clinics.
The average salary for a nurse practitioner is about $123,780 per year or $59.51 per hour.
PR manager
Public relations (PR) is a well-paying industry projected to grow steadily over the next decade. PR managers work to create or enhance the public image of the company or a specific client they work for.
On average, they make about $119,860 per year or $57.62 per hour. Employment for PR managers is expected to grow 8% between 2021 and 2031, with more than 9,000 job openings each year.
Political scientist
If you're interested in politics and government, a career as a political scientist can be both lucrative and fulfilling.
They study political systems, which may include campaigns, elections, foreign relations, reform, and other topics related to politics. Some also work for politicians or teach at universities.
The average pay for political scientists is $122,510 per year or $58.90 per hour, and job growth is expected to be about 6% over the decade.
Physician assistant
Physician assistants (PAs) work under the supervision of a doctor to provide care to patients in different healthcare settings, including primary care offices, hospitals, and specialty care offices.
Like nurse practitioners, the pay and demand are expected to stay high. The average salary for PAs is about $121,530 per year or $58.43 per hour.
The BLS projects that employment will grow a whopping 28% through 2031 — which equates to nearly 13,000 job openings each year.
Sales manager
Sales managers direct company sales teams and can make lucrative careers for themselves — though exactly how lucrative naturally depends on what they sell.
On average, sales managers make about $127,490 per year, or $61.30 per hour, according to BLS data.
Projected job growth is at 5%, but this relatively low number still equates to about 41,900 expected job openings every year through 2031.
Earn money online by taking surveys
$55,000 might sound crazy … but with a company called Survey Junkie, it's possible to get your share of it every day by taking their simple surveys.
While it might sound strange, these "market research" surveys are a known way to make extra cash online. Of course, they won't make you rich … but if you have some extra free time, the money you earn could be enough to cover gas, groceries, coffee, and more!
Follow these simple steps to get your share of $55,000:
Take surveys.
Repeat daily and get paid!
Sign up here and share your opinion on these companies with simple surveys. Survey Junkie has paid out over $76 million to date.
P.S.: You can cash out with as little as $5 through PayPal or bank transfer, or transfer to gift cards from a number of stores.
Pharmacist
The pharmaceutical industry is another high-paying sector within the healthcare field. Pharmacists typically get prescriptions to patients and offer guidance on how to properly use medications.
On average, pharmacists make about $128,570 per year or $61.81 per hour.
The BLS projects that employment for pharmacists will only grow about 2% from 2021 to 2031. However, the number of projected job openings per year will remain high at 13,600.
Lawyer
Lawyers can work in many different settings, including private practices, corporate offices, or federal or local governments.
While it's a job that requires a bit more schooling than some of the others on the list, lawyers typically make high salaries: an average of $127,990 per year or $61.54 per hour.
Job growth is expected to be at around 10% from 2021 to 2031, which equates to 48,700 job openings each year.
Dentist
Dentistry is another high-demand track in the medical field, with a projected job growth of 10% between 2021 and 2031. That equals about 5,100 job openings per year.
Dentists diagnose and treat problems with the teeth or general mouth area, and tend to make great money as well, with an average yearly salary of $163,220 or $78.47 per hour.
Computer hardware engineer
Another great, and lucrative, gig for the tech-savvy is working as a computer hardware engineer.
These engineers research, design, and help develop computer systems and components of those. They may also be involved in testing these systems.
The average salary is $128,170 per year or $61.62 per hour. Job growth for computer hardware engineers is expected to be around 5% over the next decade, equalling 5,300 job openings per year.
Actuary
Those who are good with numbers may want to consider a career as an actuary, which involves using data, statistics, and other tools to analyze costs and risks associated with certain events.
Actuaries may work for insurance companies or financial firms and make an average of $105,900 per year on average or $50.91 per hour. Employment is expected to grow by 21% through 2031.
Bottom line
While many of the high-paying jobs on this list require a certain amount of schooling, others may suit those who can show experience or high-value skills.
If you're looking to stop living paycheck to paycheck and change to a more lucrative role, take schooling and/or certification into account before making the jump.

Search Over 80,000 Care and Service-Related Jobs
Connect with paying families looking for care and service-related work. Available jobs include child care, tutoring, senior care, pet care, and housekeeping.
Sign up for Care.com now
Earn Great Pay Working From Home
Free 3-class intro teaches you how to launch a bookkeeping business
Access the training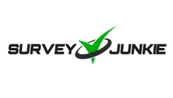 Earn Cash Taking Surveys
Join a community of 20M+ lifetime members who have been paid $76 million to date.
Sign up today