Texas is becoming a popular place for retirees who may not want to move to a more traditional retirement state like Florida or who want to stay deep in the heart of Texas.
But some cities in the state have become too expensive whether you're retiring early or not. If you plan to retire to the Lone Star state, you'll need to consider the costs for groceries, utilities, and distance to amenities In addition to housing.
Check out these Texas towns and cities that are pricing out retirees along with some good alternatives that can keep you deep in the heart of Texas.
Galveston
Galveston could be a good option for retirees who want the sand and a beachy feel without moving to Florida. But you should double-check the cost of housing before you pack up and move, especially if you're trying to keep more money in your bank account.
The median sale price for a home in the city is $440,000, which is 1.7% higher than the cost of a house a year ago, according to real estate website Redfin. That high cost may be out of reach if you're on a budget.
Lubbock
Lubbock may seem like it's affordable when you consider the housing market. After all, the city has a median sale price of $135,000 for a home. That price is also down from a median price of $240,000 last year.
But Lubbock lands on the list because it's more than just about the cost of a home. Lubbock is a city oasis surrounded by quite a bit of nothing in West Texas.
That could be an issue if you like outdoor activities or seeking out culture. So consider how much your wallet might take a hit if you want to do anything while you're retired.
Lakeway
Outside of Austin is the town of Lakeway, with beautiful scenery and plenty of water sports if you enjoy them. You can swim in the waters of Lake Travis, enjoy boating, or take in the view from nearby restaurants and outposts.
But that enjoyment comes with a price. The median sale price for a home in Lakeway is $875,000, up 9.4% compared to last year. That increase could mean the difference between a home for retirees in Lakeway or a busted budget.
Red Oak
Red Oak may be a good place to consider if you want to be close to a major city and the culture that comes with it. Its location in the southern part of Dallas-Fort Worth could be a major selling point for a move there.
But that proximity to Dallas-Fort Worth also comes with a steep price tag. Red Oak goes for a median sale price of $349,000.
The Dallas-Fort Worth area is also considered the most expensive in the state, which will bump up your extra expenses like groceries, utilities, and transportation.
Pro tip: No matter where you retire, make sure to avoid foolish mistakes that many seniors are making so that you can afford the lifestyle you choose.
Alamo Heights
Near San Antonio is Alamo Heights, which is home to restaurants, boutique stores, and an art museum that residents can enjoy.
But you may not enjoy the price if you plan to retire there. The median sale price for a home in the area was $657,000 in April, marking a 3.4% decrease from a year earlier after a price dip earlier this year.
Austin
Austin has become more popular in recent years as a destination for music fans or those who want to live in a hip town in Texas.
But being the trendy town has also meant an upward trend in prices, which peaked in May 2022 when the median sale price in Austin reached $670,000.
The good news is that trend seems to be coming down now, with the current median home price sitting at $570,000 in April, marking a 12.3% decline in year-over-year price.
So if your heart is set on Austin, it may be a good idea to keep an eye on prices and see if there's any more room for them to go down.
Santa Fe
Yes, there is a city in Texas named Santa Fe, and it could be a great place for you to consider for retirement.
The median sale price for a home is $282,000, which may be in your budget. But it's also close to Galveston and the city's amenities, such as a beach and the water.
On the other hand, it doesn't have the higher price tag that Galveston has if you're looking to save a little.
Midland
Western Texas is home to Midland and important Texas industries like oil and ranching. The city is also home to a performing arts center, planetarium, and George W. Bush's childhood home.
It's also an affordable place to retire in Texas, with a median home price of $189,000 in April, according to Redfin.
Killeen
Killeen is best known for its location near the Fort Cavazos military base, formerly Fort Hood. Its location to the base could make it a great place to retire if you're a veteran.
The median sale price for a home in March was $235,000, making the city one of the more affordable options for those who want to retire in Texas.
Aranas Pass
Aranas Pass is located on Corpus Christi Bay but is smaller and more affordable than Corpus Christi, its neighbor on the opposite side of the bay.
As a result, the area is perfect for water activities like fishing, boating or other options you may want to pick up when you're retired.
The city had a median sale price of $213,000 in Aril for a home in the area, which is down more than 17% compared to a year earlier, according to Redfin.
In comparison, a home in Corpus Christi cost a median price of $261,000.
Bottom line
It can be hard to decide where to live if you retire early or are on a tight budget, but there are some things to keep in mind as you decide where to live next.
Remember to create a budget that includes everyday expenses like rent or a mortgage and one-time costs like traveling to help you keep more money in your bank account. You don't want to run out of money in retirement, regardless of where you end up living.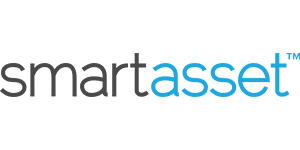 Smart Asset Benefits
Get matched with fiduciary financial advisors
Advisors are vetted and certified fiduciaries
Take the mystery out of retirement planning
Their matching tool is free
Paid Non-Client Promotion