Summer is on its way out and cooler weather (and all the treats that go along with it) is making its way in. This means that your local grocery stores are likely loading up on fall favorite items — like pumpkin spice, delicious soups, and Halloween- and harvest-themed products galore.
If you happen to live near an Aldi, the grocery chain is currently loading up on some special fall-themed products. We've picked out 18 of our seasonal favorites from the store that won't hurt your wallet.
Oreo Pumpkin Spice
Oreos come in all shapes and sizes these days. As fall rolls around, Nabisco has jumped on the pumpkin bandwagon as well. Just for the season, you can nab Oreos with pumpkin spice-flavored filling at your local Aldi.
Simply Nature Spiced Apple or Pumpkin Spice Fruit Strips
Another great snacking option for the fall — and one that's a bit healthier — is Simply Nature's Fruit Strips, which are offered in spiced apple or pumpkin spice flavors for the season.
The 45-calorie strips are a great on-the-go snack to throw in your lunch bag or take on the hiking trail.
Bake Shop Pumpkin Sandwich Cookies
These classic sandwich cookies make an excellent addition to any dessert table, with delicious cream cheese filling sandwiched between two pumpkin spice cookies. Nab a box of 12 at your local Aldi before fall begins to fade.
Tate's Bake Shop Pumpkin Spice Cookies
Hailing from Southampton, New York, Tate's Bake Shop offers a crispy and crunchy take on classic cookies like chocolate chips and double chocolate.
For a limited time, you can also nab the company's take on pumpkin spice: delectable pumpkin-flavored cookies with white chocolate chips.
Werther's Original Fall Harvest Flavor Assortment
Werther's Original classic chewy candies will be coming out in several fall flavor packs and available at Aldi for the season. Nab one of the limited edition packs in caramel apple, cinnamon crème, or pumpkin spice.
Annie Chun's Ramen Bowl (Assorted Varieties)
Autumn is the season for soup, but if you happen to have a packed October and November coming up (as many of us do), Annie Chun's assorted ramen bowls are a great option for quick and delicious soups when you don't have time to make them yourself.
These easy-to-heat boxes of the classic Japanese-style soup come in three flavors: shoyu, spicy miso, and vegan tonkotsu.
Jacob Einig Halloween Sweet Red
Aldi is embracing the Halloween theme a bit early with this Jacob Einig Halloween Sweet Red. The seasonal blend has a fruity, sweet, yet well-balanced flavor that pairs well with grilled meats, a hearty cheese platter, or even chocolate desserts.
The sweet red is not available in all Aldi locations, though, since some stores don't carry alcohol.
Barissimo Caramel Macchiato or Caramel Apple Coffee Cups
Barissimo is now offering some autumn-inspired coffee pods. Stop in your local Aldi for a box of caramel macchiato or caramel apple pods. Each comes in a pack of 18 and fits your standard 2.0 brewer.
L'oven Fresh Maple Breakfast Bread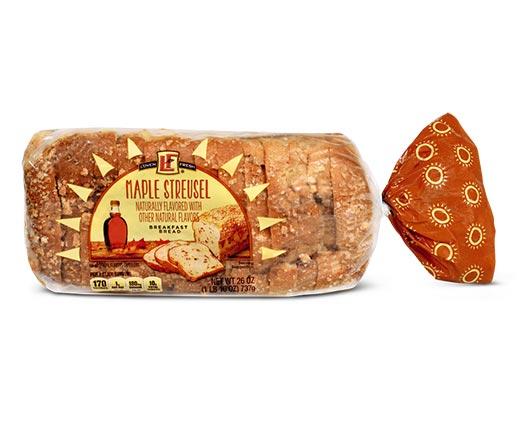 Head over to the bakery section for L'oven Fresh Maple Breakfast Bread and a great way to start the day on a cool, crisp morning. Slather a slice of two of the maple streusel-flavored bread with the spread of your choice (butter, jam, or even a chocolate spread) for a sweet early morning treat.
Bake Shop Cinnamon and Double Chocolate Muffins
Fall is chock full of seasonal baked goods; it's the season of Thanksgiving after all. Among Aldi's plethora of options are these delicious cinnamon and double chocolate muffins.
They come in a variety pack so you get two of each and they're a great way to start the day alongside your morning cup of coffee.
Two Good Pumpkin Low Sugar Greek Yogurt
Get your pumpkin fix first thing with Two Good's Pumpkin Low Sugar Greek Yogurt. This seasonal item is a great, low-fat option for the ideal fall breakfast (or high-protein snack). They're available only for a limited time, so make sure to grab some pumpkin packs before they're gone.
Season's Choice Pumpkin or Butternut Squash Risotto
Season's Choice is welcoming the colder months with seasonal risotto frozen meal options. The pumpkin meal is also made with carrots, roasted onions, rosemary, and other spices, while the butternut squash option also includes carrots, onions, and parsley. Both are served in a creamy sauce.
Priano Butternut Squash or Smoked Gouda & Poblano Ravioli
It's also time for seasonal ravioli! Priano, available at Aldi, has two flavor options: butternut squash or smoked gouda and poblano. These frozen dinner options don't just take a new approach to ravioli fillings, the pasta itself is also made from less carb-dense options.
The butternut squash flavor is inside cauliflower ravioli while the smoked gouda and poblano come in a chickpea ravioli.
Belmont Maple Brown Sugar or Pumpkin Pecan Mini Bundt Cake
For the perfect fall frozen dessert, Belmont is offering two autumn-themed flavored bundt cakes at Aldi while seasonal supplies last: maple brown sugar and pumpkin pecan. Both options come in a box that contains two mini cakes.
Clancy's Cinnamon & Brown Sugar Sweet Potato Chips
When you think of sweet fall treats, you're probably not thinking of potato chips. But you may be surprised by just how popular Clancy's Cinnamon & Brown Sugar Sweet Potato Chips are.
This is another seasonal staple (albeit maybe a bit more niche one), so if you're curious, grab them before they go out of stock.
Crofton Harvest Serving Platter
Planning to host a get-together during the cooler months? These Crofton Harvest Serving Platters are perfect for finger foods, charcuterie, serving candy, and so much more. There are three options: a white or orange pumpkin platter or one with an adorable witchy design.
They're also cheap ($9.99 each), so you may just want to buy all three.
Huntington Home Frosted Pumpkin Candle
Get your home smelling Halloween-ready with Huntington Home's frosted pumpkin candles. These come in three varieties: pumpkin sugar swirl, pumpkin maple, and old-fashioned cider.
They're also poured into adorable, pumpkin-shaped holders that will spruce (or spook) up any room in the house.
Belavi Edison Bulb String Lights
Brighten up the patio, deck area, or even your bedroom, with these Belavi Edison String Lights. One set contains 20 lights and they can be used both indoors and outdoors.
If you're planning to spend some time around the campfire this autumn, these may just be the perfect addition to take your outdoor space from summer to fall.
Bottom line
Aldi appears to be going all out with the autumn-themed items this year, from desserts to frozen dinners to home decor. But given the popularity of flavors like pumpkin spice or caramel apple, many of these items may sell out early.
So, if you have your heart set on a seasonal product, you can avoid money stress by budgeting an Aldi splurge into your plans and heading to your local store sooner rather than later.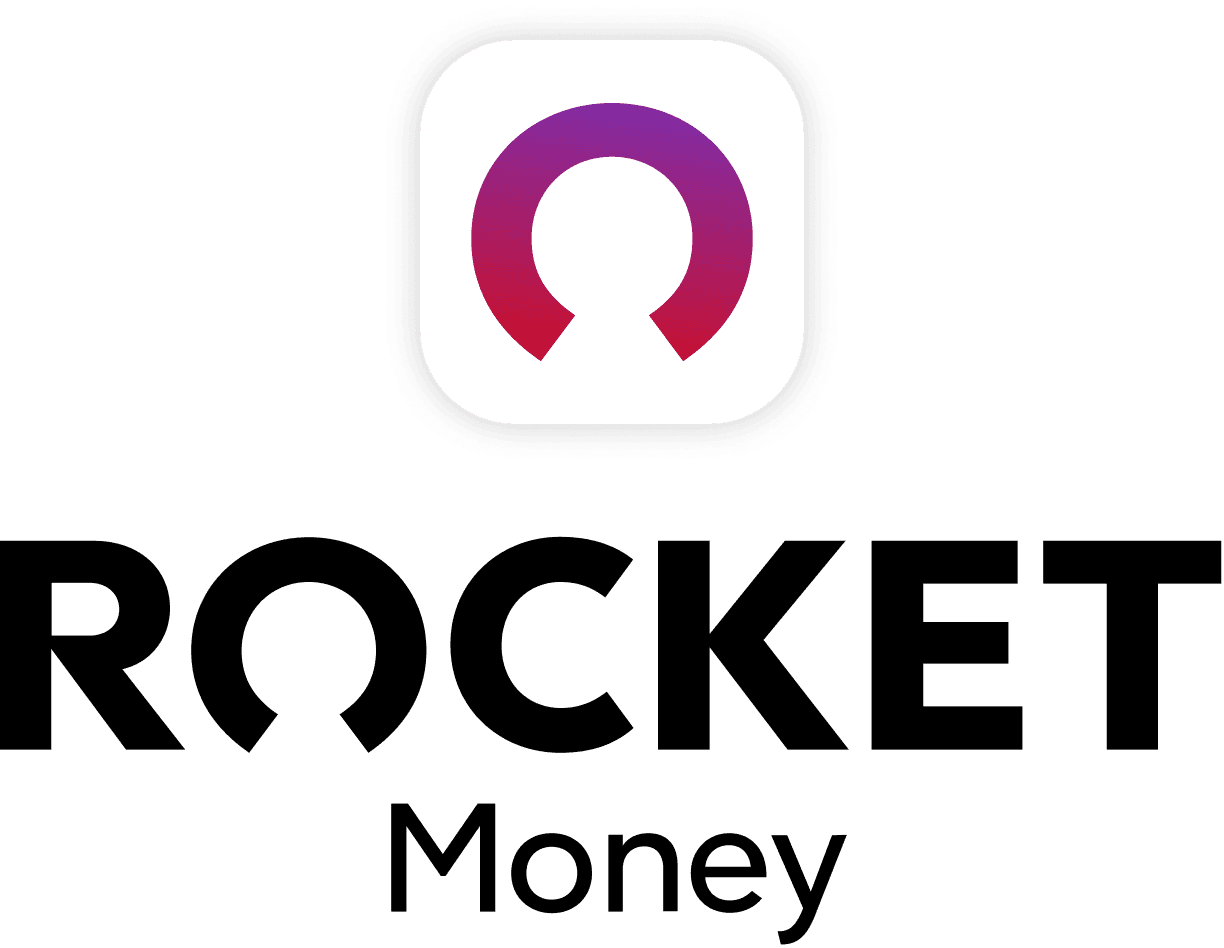 Rocket Money Benefits
Automatically find and cancel subscriptions
Slash your monthly phone, cable, and internet bills
Save an average of up to $720 a year