Aldi is a haven for many frugal shoppers looking to save on groceries, especially since it offers a wide range of products, from groceries to home goods.
And since it's officially summer, it's essential to be smart with your money so you can take those much-needed breaks and vacations.
Stocking up your pantry with on-the-go snacks and healthy treats will also make your time at home much more manageable.
Editor's note: These are the prices as of June 22, 2023. Prices are subject to change and may also vary by location.
Get a protection plan on all your appliances
Did you know if your air conditioner stops working, your homeowner's insurance won't cover it? Same with plumbing, electrical issues, appliances, and more. Not being able to make repairs could leave you in a bad situation — but a home warranty could protect you against surprise expenses.
Whether you're a brand-new homeowner or you've owned your home for years, a plan from Choice Home Warranty could pick up the slack where homeowner's insurance falls short.
If a covered system in your home breaks down, you can call their hotline 24/7 for assistance to get it repaired. They have a network of over 15,000 technicians that can assist you, making sure any issue can be taken care of swiftly — without breaking the bank.
Not sure if it's for you? Rest easy: they were named one of the "Best Home Warranty Companies" by US News 360 Reviews and were awarded Best Company's 2020 Consumer's Choice Award. For a limited time, you can get your first month free when you sign up for a Single Payment home warranty plan.
Southern Grove Almonds and Walnuts 100 calorie packs
Price: $3.19
This snack may be just the midday pick-me-up you need.
Enjoy your almonds and walnuts in a 100-calorie pack that can be enjoyed on the road. And this bargain price means you can also buy a few for your office snacks.
Simply Nature Sweet Potato Chips
Price: $4.05
Here's a gluten-free potato chip with a slightly sweet snap.
These sweet potato chips have sea salt for that classic chip flavor. But this lower sodium option is perfect for enjoying a crunchy snack this summer.
L'Oven Fresh Cinnamon Raisin Bagels
Price: $2.15
These bagels give you swirls of cinnamon and delectable raisins throughout.
Pop one in your toaster for a warm breakfast treat. And don't forget to top it with your favorite Aldi cream cheese or hazelnut spread.
Stop overpaying when you shop online
Shopping online has its perks. It's super convenient, but it can be time consuming to find the best deals. Instead of hunting for coupon codes (that don't always work!) and opening tons of browser tabs comparing prices, you can try Capital One Shopping.
Capital One Shopping makes saving money effortless. Just add the browser extension and when you check out, it'll scour the internet for coupon codes to help you save cash. And before you check out at 25+ major retailers, Capital One Shopping will notify you with a friendly pop-up if the item you're buying is available cheaper somewhere else.
Capital One Shopping is free to use and won't show you ads. Add it today and stop overpaying!1
Benton's Almond Flour Strawberry Shortcake Cookies
Price: $3.29
These almond flour cookies have a delicious strawberry shortcake taste.
You can reseal this bag, making it an excellent choice for road trips or airplanes. This is a healthier-alternative treat that may still satisfy your sweet tooth.
Pro tip: If you choose the right credit card to use for your purchases, that Costco accepts, then you could earn cash back for things you're likely to buy anyway.
Savoritz Baked Extra Cheddar Turtles Crackers
Price: $5.29
Pack a sea-inspired treat into your pantry.
These turtle-shaped cheese crackers are a fun snack for the kids. And the extra cheddar flavor may have you buying a few boxes this summer.
Elevation Keto Bar Chocolate Coconut Macaroon
Price: $6.59
These keto bars will help keep your energy levels up for those long summer days.
With a range of flavors (like chocolate coconut macaroon), you'll feel like you're tasting the real thing. These bars have fewer sugars and carbs while being gluten-free.
Barissimo Blonde Roast Coffee Cups 12-Pack
Price: $4.65
Enjoy a fresh cup of coffee without having to leave your home!
These coffee cups work with Keurigs to deliver a light but flavorful roast. And at twelve cups per pack, you'll be saving a lot.
Baker's Treat Cherry Cheese Danish Pastries
Price: $3.85
Serve these cherry pastries at your brunch or kids' breakfast post-sleepover.
You can also warm them up a bit for that fresh-out-of-the-oven feel. Just make sure you grab some other Aldi breakfast items to go with this, like juice and eggs.
Southern Grove California Raisins Boxes
Price: $1.75
This handy snack option is great for kids and adults alike.
You get six boxes of California raisins per pack at a price that's hard to beat. Add this delicious treat to your trail mix, oatmeal, and bread for a sweet flavor.
Earn 2% cash rewards at grocery stores and Costco
The Wells Fargo Active Cash® Card(Rates and fees) is a powerful rewards card that allows you to earn unlimited 2% cash rewards on purchases — including on groceries, even at warehouse stores like Costco.

New cardholders can also earn a one-time cash rewards bonus — $200 cash rewards bonus after spending $500 in purchases in the first 3 months!
If you're looking for a powerful rewards card that offers an extended intro APR period, look no further, the Wells Fargo Active Cash® Card checks that box too!
This card also offers an intro APR of 0% for 15 months from account opening on purchases and qualifying balance transfers (then 20.24%, 25.24%, or 29.99% variable). Which is great for someone who wants a break from high interest rates, while still earning rewards.
The best part? There's no annual fee.
Click here to apply for the Wells Fargo Active Cash® Card now.
Tea Co. Benner Peach Tea
Price: $5.39
Savor this iced tea with a summertime twist.
This peach tea is a cool and refreshing drink for July, any time and anywhere. Buy a few of these six-packs for your pantry to keep that peachy taste well beyond the season's end.
Elevation Apple Pie Fruit and Nut Bars
Price: $5.15
Want to take the taste of apple pie on the go?

These fruit and nut bars are a dairy-free, gluten-free, and vegan option made with just seven ingredients. Take these on your hiking or biking excursion for a boost of energy.
Lunch Buddies Fruit Snacks
Price: $5.49
Here's an easy pantry snack for the kids.
These fruit snacks come in a variety of flavors, like this assortment of fun fruits. Pack them in their sleepover bag for a sweet treat with plenty of vitamin C and zero gluten.
Clancy's Spicy Dill Pickle Chips
Price: $2.45
Get a pickle's crunch (and taste) in these spicy potato chips.
Serve these with dip or eat them on their own. These dill pickle chips have a spicy kick that may have you going back to Aldi for more.
Dakota's Pride Original Baked Beans
Price: $2.05
Don't forget this pantry item for your next grill-out or barbecue.
These original baked beans can be heated and served, or you can incorporate your favorite mix-ins. This value-sized can comes at a bargain, so why not grab a few for your pantry?
Baker's Corner Strawberry Gelatin Mix
Price: $0.75
Here's a gelatin mix perfect for your next summer party!
This strawberry gelatin can be added to many different recipes. And it's vibrant red makes it an excellent choice for your patriotic dessert.
Fusia Pad Thai Ramen
Price: $2.75
Enjoy the taste of takeout at a low cost.
Aldi has plenty of ramen boxes to try, like this pad Thai flavor. Keep these stocked in your pantry for a tasty and convenient meal.
Benton's Waffle Cones
Price: $2.09
With these affordable waffle cones, you can snag all your favorite ice cream flavors and toppings on your next Aldi trip.
And at this low price, you can also buy a few boxes to keep in your pantry so you can have your own scoop shop right at home.
Cheese Club Macaroni and Cheese
Price: $0.55
Whether you serve this as a main dish or a side, this box of mac and cheese is a great way to feed your family.
Add a few boxes to your pantry for a quick and easy summer dinner after a busy day of activities. Or, add some bread crumbs and toast it in the oven to bring to your next potluck.
Bottom line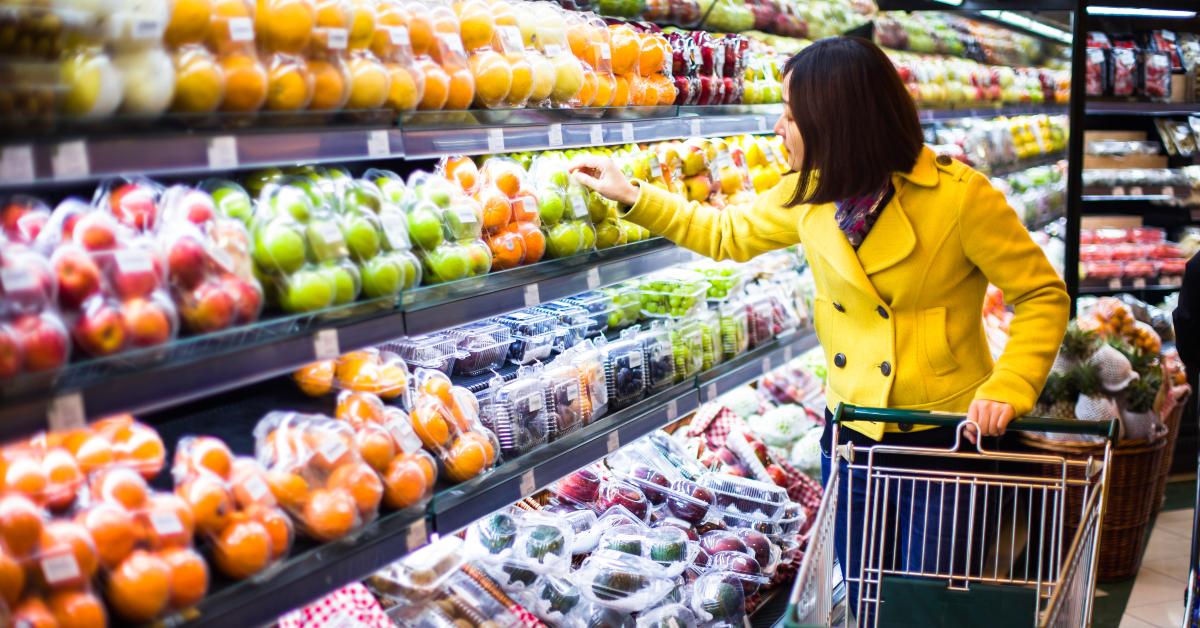 Many customers on a budget turn to Aldi for their groceries, personal care items, and home goods.
One of many great Costco hacks includes its discount aisle with additional markdowns and seasonal goodies to help you beat the rising cost of groceries.
Make your summer more relaxing by filling your pantry ahead of time so you can focus on your family and other fun activities together.
Lucrative, Flat-Rate Cash Rewards
Current Offer
$200 cash rewards bonus after spending $500 in purchases in the first 3 months
Rewards Rate
Earn 2% cash rewards on purchases