Amazon can be a great one-stop online shop if you're looking for everything from clothes to electronics, office supplies, and (of course) books.
But not all items are created equal when it comes to the online retailer. You may be surprised to know that there are some things you should buy somewhere else besides Amazon.
Instead of buying whatever you need from Amazon, here are a few purchases you should try to get elsewhere.
Groceries
Amazon owns Whole Foods, which could be a great asset for the company, but it may not be the best option for shoppers on a budget.
Instead, it may be better and more affordable to buy groceries locally rather than paying extra for online options.
Pro tip: A smart Costco hack is to compare per-unit prices for different items. You may have to buy pantry items in bulk, which could cost more. But compare that per-unit price to the same item on Amazon to see if bulk purchases are cheaper per item.
Kitchen appliances
You may be surprised to find out that kitchen appliances like mixers or air fryers could cost the same or less at other retailers than Amazon.
Stores like Bed, Bath & Beyond usually have coupons or other discounts that Amazon doesn't offer. You could knock down some of the prices with a little digging for deals somewhere else.
Gift cards
Warehouse retailers like Costco or Sam's Club offer plenty of gift cards for less than the face value of the cards.
For instance, you can pick up $50 of Krispy Kreme gift cards for $37.50 at Sam's Club or $100 of Fandango gift cards for movies for $79.99 at Costco.
On the other hand, those cards may cost face value on Amazon's website. So it may be better to gift a friend — or gift yourself — some treats with gift cards bought somewhere else.
Paper products
Paper products like toilet paper or paper towels are convenient items to have shipped to your home or office by Amazon.
But before you order them from the online retailer, check around at your local big-box stores like Target or Walmart.
You may find that their in-stores brands are cheaper and may be of the same quality as Amazon's offerings.
Small furniture
If you're hunting for a new side table or nightstand, it may be a good idea to do some comparison shopping before you go with Amazon.
You may be able to find similar products on other furniture websites like Wayfair or Overstock or in-store at places like Ikea.

And don't forget to check sites like Facebook Marketplace or Craigslist for used furniture. You may find pieces that need a little work but are much cheaper — or even free.
Charging cables
Your smartphone battery is dying and you need to charge it, but the only cables you can find are unsafe or just don't work.
This can be a problem with ordering cheap charging cables and adapters from Amazon.
Instead, it may be a good idea to focus on stores that specialize in electronics, which may have more options and better deals depending on what you need.
Pet food
It may be easier to order that big bag of food for Fido from Amazon instead of dragging a bag home from the store, but it could also cost you extra money.
There are plenty of pet-supply stores you can shop at in person to see if you can get a better deal.
You can also check out online sites like Chewy.com that are focused on pets and could get you a cheaper price for the same food.
Cosmetics
You may be surprised by the number of knock-offs or substandard beauty products that you can find on Amazon.
Make sure you check reviews on items, especially if you have sensitive skin that could react negatively to some ingredients.
And do some comparison shopping with cosmetic-specific retailers. It may cost you a little more, but you'll also be more likely to get good quality products.
Batteries
You might go through batteries for things like remote controls or game controllers, but it may be a good idea to skip the batteries on Amazon.
The quality may not be as good for brands on Amazon compared to more expensive name brands. A bad battery could cause serious damage to toys and other battery-operated equipment.
Jewelry
Is there someone special in your life that deserves something sparkly? Don't buy it from Amazon.
The online retailer has plenty of expensive items on its site, but you may not be able to guarantee the quality of the stones, metal, or craftsmanship when buying it online.
Do some research to find a reputable jeweler in your area to find a special piece instead.
Handbags
You've found the hottest designer handbag on a discount on Amazon, but you should probably be wary of pressing the check-out button on that one.
If the price is too good to be true, it might be because it's not an authentic purchase. Amazon has been dealing with issues with knockoffs, and that could include your fancy new handbag or purse.
You should shop online or in person at the actual retailer you're interested in if you want to make sure you're getting the real thing.
Office supplies
Amazon has plenty of office supplies to choose from, but they might not be your cheapest option.
Check around with both online retailers or at your local office supplies store to see if you can get a better deal on pens, paper, and any other office supplies or school supplies you need to stock up on.
Bottom line
Amazon may be a good place to find the best deals on items if you're trying to stick with a budget to boost your bank account.
But there are some things to avoid, so try and find alternatives or comparison shop before you check out with your latest Amazon purchases.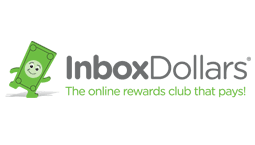 Inbox Dollars Benefits
Get a $5 bonus when you register with your email
You could earn money by taking surveys or making online searches
Over $80 million paid to members so far - how much can you earn?