Amazon Prime Day is coming up on July 12, and for some, it's the perfect time to stock up on electronics, household goods, and anything else that the company surprises shoppers with.
But not every Prime Day deal is actually a deal. In fact, there may be some items that you might want to steer clear of, even with these smart Amazon shopping hacks.
Check out some of these items that you probably shouldn't buy on Amazon for Prime Day.
Televisions
Televisions are an item that usually has a better sale during Black Friday than Prime Day. 
And whether you're a sports fan or not, check out sales in January to see if you can pick up a TV at a more affordable price before Super Bowl Sunday. You may be surprised at how many retailers mark down items in anticipation of the big game.
Gaming
Look to other game-specific retailers to get gaming consoles, accessories, or games. You may be surprised to learn that Amazon's price cuts can be beaten by electronics retailers even on Prime Day.
Pro tip: Don't wait until Prime Day to check out gaming consoles. Some Prime Day deals have already started, so set sales alerts on items you anticipate buying in case they go on sale early.
Furniture
You may need a new sofa or bed, but Amazon Prime Day may not be the best time to purchase those items. You may get a better deal shopping locally for furniture because they may have a more affordable delivery fee.
With the delivery fee added to Amazon's sale price, furniture could cost you more. And some local holiday sales might have better deals on things like mattresses and sofas.
Toys
Trying to find the hottest toys to cool off with in the summer? Amazon Prime probably isn't the spot for you. The retailer may put cheaper toys on sale instead of their more expensive brand names. You also may not be able to get the hottest toys at bargain prices during the sale.
Apple products
You may not realize this, but Apple's products are a direct competitor to some of Amazon's in-house electronics. Things like an iPad may compete with Amazon's Fire tablets and Apple TV might take market share from Amazon's Fire TV Stick.
Instead, try to find those items on other sites that may get you a better deal.
Third-party sellers
Amazon may be a good place for other retailers to sell their goods, but be aware that any sales may not be what they seem. Some retailers may try to take advantage of Amazon Prime Day with sales that aren't really sales.
One tactic is not marking the price down by much or raising the retail price to make it look like you're getting a better deal.
Google products
Like Apple, Google also has products that compete with Amazon's. Its Google Home and Chromecast devices are direct competitors to Amazon's Alexa and Fire TV Stick, so they probably won't get the same deep discounts that Amazon offers on Prime Day.
Think about buying Google products from non-Amazon sites if you prefer using them over Amazon.
Cameras
Need a new camera for a job or a hobby? Try not to buy it during Prime Day when you may not get the best deal for the year.
Instead, shutterbugs might want to consider grabbing new gear at the end of the year before new models arrive. Deals then tend to be better than those you'd find in the summer.
Laptops
It may be a good idea to replace your laptop during the summer when you may not have as much work or your kids are out of school for the summer.
But if you can postpone upgrading your computer, consider waiting until Black Friday. Amazon might have better deals on computers at that time rather than on Prime Day.
Back-to-school items
You may be itching to get your kids outfitted for the new school year early, but try to hold off doing that during Prime Day. School items may have better prices closer to the start of the school year in August or September.
Impulse buys
You may be so excited about Prime Day that you're willing to click "Add to cart" on anything that even sort of appeals to you. But restrain yourself. Making a list of items you may want and then buying them on Prime Day will help you fight the urge to overspend.
Clothes
You may think you can get a great deal on a new shirt or shorts, but check the restrictions before you get too excited. The sales may be limited to only particular sizes or colors that may be in stock. Don't feel you have to compromise just to get a deal.
Summer gear
Need a small pool to entertain the kids or a grill to cook outside? Sales on items like that usually show up around May as the summer season kicks off or at the end of the summer as retailers try to move seasonal inventory. July is the peak time for items like that.
On Prime Day, you may be paying peak prices, even with a sale. It's better to wait for end-of-summer deals.
Items you can get cheaper from other retailers
Amazon isn't the only one with big deals on Prime Day. Other retailers have jumped on the trend to put things on sale around Amazon's Prime sales, so you may be able to find better deals on other websites.
Check out Target, Best Buy, or Walmart, for example, to see if you can get a better price on electronics, home goods, and more.
Bottom line
Ready to check out Prime Day? Make sure you've got one of the best rewards credit cards in your wallet so you can earn cash back while taking advantage of Amazon's once-a-year deals. Just beware of those deals that may not be so great on Prime Day.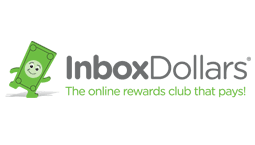 Inbox Dollars Benefits
Get a $5 bonus when you register with your email
You could earn money by taking surveys or making online searches
Over $80 million paid to members so far - how much can you earn?