You already know this if you've ever taken bad advice, but you can't trust everything you hear, read, or see — even if it comes from people you generally trust or admire. 
And when the stakes are as high as your ability to retire (or even retire early) and live comfortably, you can't afford to waste time and money taking advice that just won't pan out.
Here are 12 common pieces of advice about retiring that you should think twice about following.
You should pay off your mortgage before you retire
If you've locked in a good mortgage rate and can comfortably make your mortgage payments each month, don't push your finances to the breaking point by prioritizing a mortgage-free retirement. 
While it's nice to move into retirement debt-free, it's generally easier to handle a mortgage (rather than, say, high-interest credit card debt) during retirement. Prioritize paying off those high-interest debts first.
You can put off bucket-list travel plans until retirement
It's true that once you retire you'll have more time to travel than you do now. However, it's just as true that there are no guarantees in life — and that includes whether you'll be fit and healthy enough to travel.
Take it from anyone who spent decades delaying travel plans until their retirement in 2020.
By the time they were finally ready to see the world, COVID-19, inflation, war, and other truly unforeseeable events put the ability to travel on hold indefinitely.
You should delay taking Social Security benefits until you're 70
The longer you wait to start claiming your Social Security benefits, the higher your monthly payment will be. But while the average life expectancy has generally increased over time, living past age 70 is never guaranteed. 
Think carefully about your personal circumstances, including the age at which you plan to retire and any ongoing health issues, when deciding whether you can afford to defer benefits. 
If you're married, you may want to take your benefits now and have your spouse delay theirs until they can get the highest payment.
You shouldn't bother planning for a future so bleak
Doomsayers may say it's not worth planning for the future because climate change, war, or any disaster may end the world as we know it. 
But realistically, you should continue to plan for the future instead of assuming one isn't coming.
Every generation has had to cope with a crisis that seemed poised to end the world, but the end hasn't come quite yet. Better to play it safe and have money for retirement.
You should invest in the next big thing, no matter the risks
Investments are pivotal to many Americans' retirement plans, and it's natural to want those investments to make as much money as possible. 
A few years ago, crypto was all the rage. While some people hit the jackpot by investing early in crypto, others lost all their money overnight.
Unless you love researching stocks and managing your portfolio, consider working with a financial advisor. Or invest in an index fund that tracks the broad market.
Making reasonable, informed, age-based decisions about where to invest your money might be less exciting than becoming an instant millionaire, but it pays to play the long game.
You should play it as safe as possible when it comes to the stock market
On the flip side, it's not wise to be so risk-averse that you only invest in vehicles with little risk. 
The healthiest investment portfolio is a diversified portfolio, with a balance of safe stocks and a few with more upside potential, even if they are a little risky. 
If you lose some money in a risky investment that doesn't pay off, you'll still have plenty of money from your safe stocks to retire on. And if your risk does pay off, you'll have that much more cash to fund your retirement.
You need at least $1 million to retire
There are all sorts of recommendations on how much money you'll need to retire. 
Some experts suggest using specific numbers ($1 million, $2 million, etc.) as a benchmark. Others say you'll need 80% of your pre-retirement income each year to maintain your current standard of living.
But the truth is that the amount of money you need for retirement varies from person to person. 
While goalposts like $1 million can help you create a savings plan, it may be best to work with a professional. A retirement planner can help you crunch the numbers to make a roadmap that leads to the financial future you're picturing.
You have family you can count on to support you in retirement
Ideally, your loved ones will be around to help you through retirement, but that doesn't mean you should consider them your source for retirement funds. 
Your family members, especially your children, have their own retirements to plan for, and it isn't fair to ask them to compromise their financial health to make up for your lack of planning.
You exercise a lot and eat right, so you can count on good health and a long life
Statistically speaking, you're likely to live longer and enjoy a better quality of life if you exercise regularly and eat healthy foods when you're younger. But in reality, you can't control the future, and unexpected illness and injury can strike at any time.
Don't give up your healthy lifestyle, but do recognize that healthcare costs will increase. 
According to RBC Wealth Management, a healthy 65-year-old can expect to spend more than $400,000 on medical expenses during their retirement.
You don't need to save as much if you own a house
Now, your house is one of your most valuable assets, so it's fair to consider it part of your overall retirement plan. 
If you plan to live in your longtime home, you may be close to paying off the mortgage. If you sell your house when you retire, you may have a tidy sum to invest for the long term.
However, the housing market can be volatile and unpredictable, and it's hard to say with any certainty exactly how much your house will be worth by the time you retire. So while you can consider your equity an asset, your home should only be part of your retirement strategy.
You don't need a retirement plan — life tends to work itself out
A happy-go-lucky attitude can give you a much-needed burst of optimism during dark times, but it's not the best way to create a solid financial future. 
Instead of winging it, budget your way into a comfortable retirement, and continue to budget once you've left the workforce. It's never been as important to live within your means as when you're living on a fixed income.
You won't need as much money as you think you will
Inflation fluctuates a little or a lot, as we've seen in the past year. But you should expect that the cost of living will be higher when you retire than it is right now, which is reason enough to save more than you think you'll need. 
And even though Social Security benefits increase based on the cost of living, the extra money won't likely keep up with inflation.
Inflation aside, retirees and financial planners alike recommend saving more money than you think you will reasonably spend. You'll have a built-in buffer for emergency expenses and extra help if something as unexpected as a major global pandemic rolls around.
Bottom line
As you strategize your retirement savings plan and work out how to stop wasting money so you can retire on time, make sure to examine any piece of advice you get with a critical eye.
Even more important, look at them through the lens of your personal circumstances. Some of the most common pieces of retirement advice might not be bad for everyone, but they might be bad for you.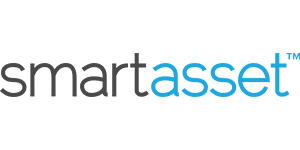 Smart Asset Benefits
Get matched with fiduciary financial advisors
Advisors are vetted and certified fiduciaries
Take the mystery out of retirement planning
Their matching tool is free
Paid Non-Client Promotion