TikTok is full of tips to help you quickly hack your way to style, love, and wealth. #MoneyTok is often trending with Generation Z users, with that hashtag garnering over 10 billion views.
Countless #MoneyTok "experts" tell followers to skirt debt, divert student loan funds toward flipping houses, and follow their DIY finance programs to grow wealth. 
They'll even handpick the best stocks for your portfolio (and probably your winning lottery numbers too). But you need to be careful who you listen to. There's a lot of bad advice on TikTok.
Here are 14 of the worst pieces of money advice you should avoid on the social media platform.
Drink that 50-30-20 Kool-Aid
TikToker tatlondono, a self-described real estate coach, has a trending reel telling viewers to follow the 50-30-20 rule. 
With this strategy, 50% goes to essential needs, 30% is for "crap you don't need that makes you feel good" (like the Chanel purchase she's holding), and 20% should go to your savings.
The 50-30-20 rule isn't bad advice, but it's not universally sound. Everyone's situation is different; there is no one-size-fits-all way to manage your money.
Don't pay your credit card bills; just run down the debtor's clock
EpicorCreditScore tells debtors to run down the clock on any bills they have in collections, telling them to wait for the statute of limitations to run out.
There are statutes of limitations, but they vary by state. You should also get legal advice from an actual attorney licensed in your state, not some rando on TikTok. Not paying your debts could ruin your credit score for years.
Use easy savings hacks tied to moon phases and tea leaves
There are hundreds of TikTok hacks to save money that are about as easy as nailing Jell-O to a tree. They're all some tortured version of taking the last digit of [your crush's birthday] and multiplying it by [the day Jupiter is in alignment]. 
Myfitnesscrapbook recommends a tamer version where you take the last digit of your current account and transfer that to your savings.
Any method that gets you to save is good. But it should be easy, rooted in your budget, not tedious, easy-to-forget processes. 
When the method is stripped-down (i.e., $50 per paycheck), you can automate your savings via direct deposit, making it simple to build a nest egg.
Imitate Warren Buffett's portfolio
Plenty of TikTokers will tell you how easy it is to make money moves like Warren Buffett or George Soros. They're brilliant with money, so the logic follows, so you should just mimic their portfolio picks.
But Buffett and Soros are billionaires who can absorb high-risk, high-reward losses. It takes a lot of money to afford to be a big loser. Even though you're emulating their investments on a smaller scale, any loss can be difficult to stomach.
Remove your address from your credit report
This is truly one of the worst bits of #MoneyTok advice. The "tip" is to contact the credit bureaus and tell them the addresses they have listed for you are wrong. You can later shrug off the debt more easily. ("Wasn't me! Never lived there!")
Unfortunately, you could lose both good and bad credit associated with your name. And the more glaring problem: this advice is illegal. You're being advised to commit fraud by lying to credit bureaus. 
Like creditors, consumers can also be prosecuted for providing fake information to the bureaus.
Take the crypto challenge
Loads of celebs and influencers are telling followers to invest heavily in cryptocurrency. Some are transparent about the steep learning curve and volatility, but many have a more laissez-faire "Just go for it!" approach.
Cadenboof takes "Just go for it!" to the next level by doing the TikTok For You Page Crypto Challenge. This involves taking your funds ($10K in his case) and investing it in the first three random #Cryptotok cryptocurrencies that pop up on your page feed.
It's a bad idea to tell TikTokers to buy cryptocurrency. It's even worse to listen to that TikToker's advice. Recommending financial products falls into an ethical and legal gray area. Generally, you are required to hold securities licenses to sell investment products.
Go eat cake by the ocean
FinTokers at thelegacyinvestingshow advise viewers to just move to Puerto Rico to dodge taxes. Puerto Rico residents pay a 4% flat tax for income taxes and 0% tax for capital gains taxes.
But the advice is far from simple since it's extremely difficult to establish residency in Puerto Rico. 
There are dwelling requirements (you must live there 183 days or more a year) and other challenges: major hurricanes, lack of jobs, lack of diversity, lack of infrastructure, and a slow-moving, inefficient local government.
Ditch college and get rich day trading
HappyLittleTravelers advise their 112K followers that you don't need college to get rich — just start day trading. They tout day trading as a fast and easy way to make money.
For a rare few, this can be true. But most people don't have the starting capital, time, or emotional hardiness to stay the course. An exchange-traded fund (ETF) tracking a major index like the S&P 500 is likely the better way to go. There's less risk and less guesswork.
Invest in gold
The Wealth School and its 1.7M followers are hyped up on gold and precious metals, pushing their security and stability. 
While generally viewed as a more conservative asset, gold prices can be volatile, and there are tax implications that come with holding a tangible commodity asset.
Gold isn't the silver bullet to building wealth. Every financial situation is unique, so talk with a qualified financial advisor before investing in gold.
Don't waste your time on 401(k) plans and IRAs
Not everyone is as enthused about retirement savings as us. Some believe that 401(k) plans and IRAs are just a scam or a waste of time.
FinToker moeflips advises his 71K followers to steer clear of 401(K)s or to put in only the minimum needed to get the employer match so they can transfer the funds to an IRA and withdraw the funds to invest in real estate. 
Some investors may be able to "retire a lot sooner," as Moeflips insists, but this can be a risky and foolhardy move.
Let an internet charlatan pick your stocks
StephTrades offers his 600K+ video viewers a way to make money through trading stocks. Supposedly, you just need guts and three hours a day to do it. He invites you to trade with him live every day in real time.
Plenty of other FinTokers share StephTrades' enthusiasm. Different shades of the requisite "not a financial expert" disclaimer are peppered throughout the FinTok bios, but this lack of expertise is offered as social proof. As StephTrades says, "I'm doing this; you can. Who am I?"
Challenge-hack your way to long-term wealth
British TikToker Spencer Andrews has a 1P Saving Challenge. He urges viewers to set aside the number of pennies each day corresponding to the day of the year. 
On January 1, you'd set aside one penny. And on the final 365th day, you'd set aside $3.65 and have saved $667.95 in total.
Hacks like these have undeniable appeal but are impractical since you'd need access to 66,795 pennies. 
People also use cash much less these days, and you'd need to make bank runs to get gobs of penny rolls. And with each cent weighing 2.5 grams, by the end of the year, you'd have over 368 pounds in spare change.
While these cutesy hacks won't hurt your bottom line, they don't translate into long-term, sustainable success. A straightforward, mindless way to save money would be to divert a percentage of each paycheck to a separate savings account.
Just file bankruptcy
Cademilam has a trending video geared for other Zoomers (in particular 23-year-olds) telling them there's no shame in hitting reset on your credit through filing bankruptcy. 
He filed at age 20 with over $100K in debt, and nearly two years later, "Life is good." He calls the bankruptcy filing the best decision he ever made and urges others, "It's worth it."
For cademilam's situation, filing for bankruptcy may have been the best course of action. But everyone's circumstances are different. Advising someone lightly to just go for it and file bankruptcy is reckless.
Manifest that money
Like Lucky Girl Syndrome, many TikTokers and their viewers believe you can will prosperity into existence through incantations, lighting candles, and other money rituals.
While we support positive thoughts about money, picking up a side hustle or opening an IRA would be a far more tangibly powerful move. This advice invites you to just sit there and let the money flow.
Bottom line
Don't be foolish with your money. TikTok has great advice — for dance moves, fashion, and gardening — but not for boosting your bank account or debt management.
This may seem obvious to most, but Barrons says over one-third of Gen Z would rather get money advice from TikTokers than a financial advisor. And this flashy advice has a lot of appeal for older generations too.
So ditch the financial advice from TikTok, and stick with taking tips from someone more qualified.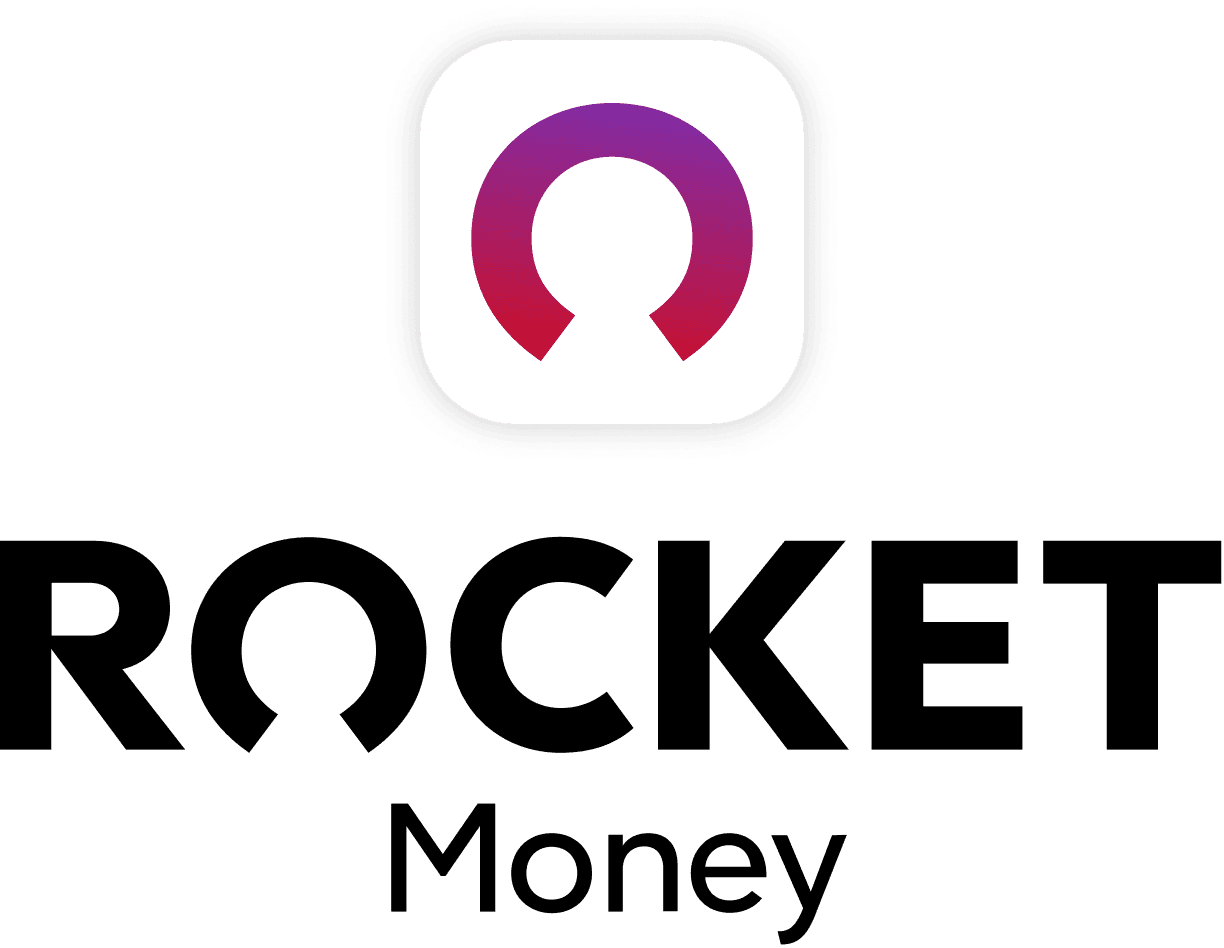 Rocket Money Benefits
Automatically find and cancel subscriptions
Slash your monthly phone, cable, and internet bills
Save an average of up to $720 a year