If you want to stop living paycheck to paycheck and build real wealth, you'll need to make smart financial decisions and avoid making mistakes that will impact your financial goals. 
Fortunately, it's never too early or too late to make wise financial decisions. You can grow your wealth much faster by not falling victim to these financial traps. 
Try to keep up with the Joneses
When you try to keep up with the Joneses, you're essentially spending money on things you didn't want in the first place. 
Chances are no one else cares if your home has all the same features as your neighbors' or if you have the latest smartphone. But making these unnecessary purchases will likely cause regret later.
Rather than using your financial resources to keep up with the Joneses, save them. That way, you can keep up with the cost of living in the years to come. 
You'll appreciate being able to pay your bills and live comfortably much more than you will that pool you put in 20 years ago.
Buy too much house
Bigger homes cost more to purchase, which means you'll pay more initially, but you'll also face higher ongoing costs for as long as you live in one. 
With more space to heat or cool, you can expect to pay more in utility costs. Homeowners insurance and property taxes will also probably cost more.
Buying a house that is the right size for you and your family will provide you with more money to save or for doing the things you enjoy. Throwing money away every month on rooms you never use isn't a good move for growing your wealth.
Buy vehicles you don't need
SUVs and trucks are popular vehicle options, but many people purchase them for features they'll never use. Off-road capabilities don't matter when you only drive on main roads, and these vehicles will keep costing you money.
A lot of SUVs and trucks do not perform with good gas mileage, so you'll spend more time and money filling up at the pump. All that extra money you'll pay for gasoline could go toward other expenses, like your car payment or car insurance.
Not look for higher income opportunities
It's hard to save money when you don't make much of it to begin with. Looking for higher income opportunities will allow you to save more and sacrifice less. 
Even if you already make decent money, bringing home larger paychecks will allow you to grow your savings even faster.
If you can't increase your regular salary, there are several ways to make extra money. You can pick up a side job, look for passive revenue streams, or ask for a raise. Obtaining more training or a better degree is also an option for landing higher-paying jobs.
Accumulating debt
When you borrow money — whether it's a mortgage or a credit card — you'll be paying interest on the loan. This is money you are throwing away each month, especially if it's credit card interest. 
The more debt you have, the longer it will take you to pay it off. This can prevent you from growing your savings as quickly as you'd like.
Acquiring no debt is nearly impossible, but there are some steps you can take so that it doesn't interfere with your financial goals. 
Don't carry debt you can't afford to pay back, choose low-interest credit cards, make payments on time, and don't swipe your credit card every time you make a purchase.
Fall victim to lifestyle inflation
If you've started making more money, it's sometimes easy to start spending the difference. After all, you can afford nicer things. But spending the extra money on non-essential items conflicts with your goal to increase your wealth.
Using the money you've gained from a raise or a better-paying job to secure your financial health is a better option than spending it. You now have more money to save, invest, and plan for your future.
Not max out employer contributions
Saving for retirement is much easier when your employer matches your contributions to your 401(k). You can grow your savings with money that doesn't need to come out of your wallet. Take advantage of employer-matched accounts by maxing them out.
To be sure you earn your employer contributions, you need to know the maximum your employer will match. Many employers base this amount on a percentage of your income. 
Once you know the amount your employer will match, you can start getting as much free money as possible.
Wait to start saving
You don't want to wait until retirement approaches to start saving. It's never too early to start and grow your savings accounts. Saving the amount you'll need to live comfortably throughout retirement isn't easily accomplished in 10 or 20 years.
Social Security won't replace your pre-retirement income, and you'll need to account for inflation. But it's not just retirement you need to save for. 
Having an emergency savings account is important in the event you lose your job or face a large and unexpected expense.
Let your money sit
Letting all your money sit may not result in more of it. But you can take steps to grow your wealth with the money you already have. 
Rather than keep your money in a traditional savings account, which pays a low interest rate, you can open a high-yield savings account that allows you to earn money just by keeping it there.
Investing is another option for making money using your current funds. Investing in financial instruments like mutual funds may provide returns that can help secure your financial life once you exit the workforce.
Not make smart investments
While making investments is a good step for increasing your wealth, you need to make the right ones. Making bad investment decisions could cause you to lose your initial investment. 
Experts recommend assessing your risk tolerance before making decisions, but there are things you can do to reduce your investment risks.
Diversifying your portfolio by investing in different types of assets will prevent a single bad investment from impacting your entire investment portfolio. 
Working with a financial advisor can also help reduce your risk and help you make investments that will provide a return.
Bottom line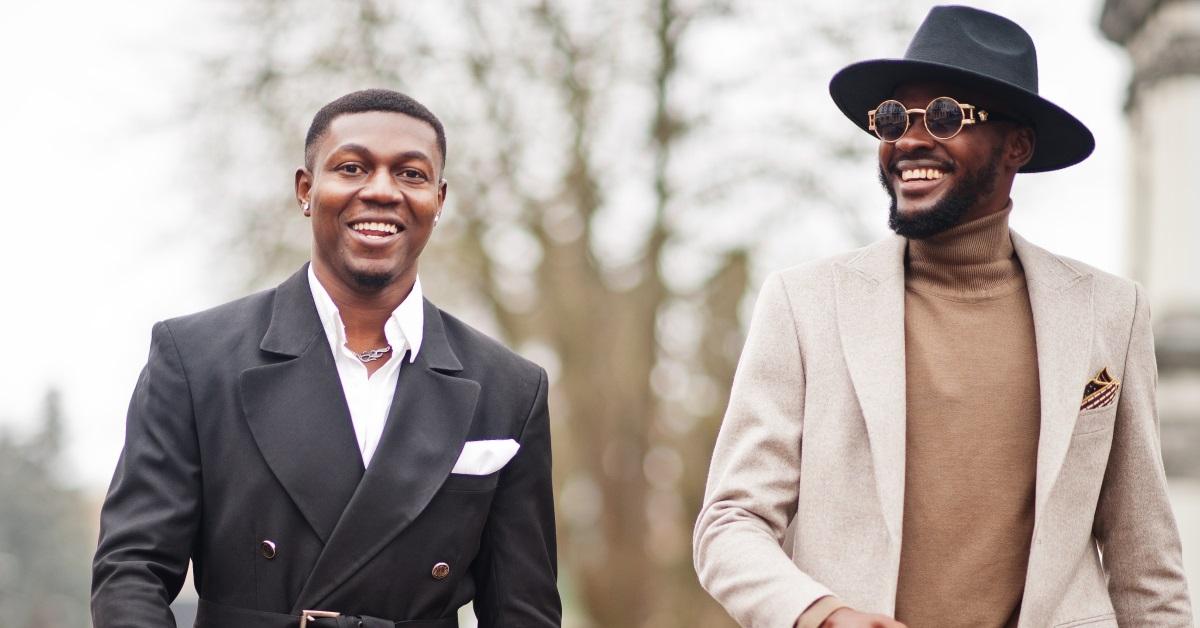 Sometimes, knowing what you shouldn't do to obtain wealth is just as important as knowing what you should do. 
If you find yourself making any of these mistakes, you can take steps to make better decisions now. None of these actions is irreversible.
You can find smart ways to pay off your debt if you've acquired too much or contribute more to your 401(k) if you've been missing out on free money. 
The sooner you start doing the right things, the faster you can increase your wealth.
Public Benefits
Get $3-$300 in free stock when your account is approved*
Invest in 1000s of stocks and ETFs with fractional shares—no account minimums
Follow friends in a social feed and learn from a diverse community of investors
* Free stock offer valid for U.S. residents 18+. Subject to account approval.