There are plenty of ways to be a bargain shopper and get ahead financially.
But some types of bargain shopping might work better for you than others.
Find out if one of these types of bargain shopping fits you best. Knowing your style can help you figure out new ways to maximize savings.
Get a protection plan on all your appliances
Did you know if your air conditioner stops working, your homeowner's insurance won't cover it? Same with plumbing, electrical issues, appliances, and more. Not being able to make repairs could leave you in a bad situation — but a home warranty could protect you against surprise expenses.
Whether you're a brand-new homeowner or you've owned your home for years, a plan from Choice Home Warranty could pick up the slack where homeowner's insurance falls short.
If a covered system in your home breaks down, you can call their hotline 24/7 for assistance to get it repaired. They have a network of over 15,000 technicians that can assist you, making sure any issue can be taken care of swiftly — without breaking the bank.
Not sure if it's for you? Rest easy: they were named one of the "Best Home Warranty Companies" by US News 360 Reviews and were awarded Best Company's 2020 Consumer's Choice Award. For a limited time, you can get your first month free when you sign up for a Single Payment home warranty plan.
The Researcher
Sometimes, the best deals come to those with the patience to wait and find the biggest bargains.
Researching allows you to figure out exactly what type of features you want on a television or the best options for a car. Understanding these "wants" can help you narrow your search and find the best options for the least amount of money.
Compare stores to find the best deal on your specific item. It's an easy way to boost your bank account.
The Negotiator
Negotiating can be a good tactic when you suspect the number on the price tag isn't set in stone.
In some cases, you might find extra savings by asking for a lower price. Or you might negotiate extras that can be added at no cost, such as a free warranty.
Just remember that when negotiating, you have to be willing to compromise or walk away if you don't get the deal you want.
The Window Shopper
You might keep a running list of the items you want, such as a shirt you like or a computer you need. It's good to have a list of things you want to buy at some point down the road.
A window shopper has to pack some patience and wait for the item they want to go on sale so they can lock in the best deals. If you do this well, you can save plenty of cash.
Stop overpaying when you shop online
Shopping online has its perks. It's super convenient, but it can be time consuming to find the best deals. Instead of hunting for coupon codes (that don't always work!) and opening tons of browser tabs comparing prices, you can try Capital One Shopping.
Capital One Shopping makes saving money effortless. Just add the browser extension and when you check out, it'll scour the internet for coupon codes to help you save cash. And before you check out at 25+ major retailers, Capital One Shopping will notify you with a friendly pop-up if the item you're buying is available cheaper somewhere else.
Capital One Shopping is free to use and won't show you ads. Add it today and stop overpaying!1
The Coupon Clipper
Coupon clippers have been around for a long time. Today, there are plenty of couponing options that can help you save cash.
It's important to remember that stores may have different policies when it comes to couponing. For example, some allow stacking of coupons, while others do not.
The App User
Some stores have pushed coupons to the wayside in exchange for loyalty programs that you can access when you download their phone app.
Remember to check your app for special sales, freebies, or birthday treats for additional savings that can add up.
The Clearance Shopper
Clearance racks can be great options for finding those perfect pieces at the ideal price.
A clearance shopper isn't afraid of finding clothing that may be out of season or food that will expire next week.
You can get great deals on fashion, food, and more when you check out the clearance rack instead of defaulting to looking for full-priced items.
The BOGO Shopper
Why settle for one item when you can get two?
BOGO shoppers love to find those "buy one, get one free" deals on everything from food to school items for the kids, home essentials, and more.
Don't be afraid to really stock up on those deals when they come along. It could double your excitement.
The Bulk Buyer
Stores such as Costco, Sam's Club, and BJ's Wholesale Club can help you stock up on staples for your home.
Buying in bulk can be more expensive initially. After all, you might end up buying 12 cans of soup at once instead of just one or two. But you could save some extra cash when you break down the per-unit cost.
One thing to consider with bulk buying is whether you have the ability to store bulk items once you get them home. A small fridge or non-existent cabinet space may not be ideal for bulk buying.
The Store-Brand Loyalist
Store brands cost less than name-brand items, but in many cases, they are just as good or better than their costlier rivals.
Being loyal to store brands can help you save plenty of cash on everyday items at places such as Target, Walmart, Costco, and other retailers.
In fact, a great Costco hack is to buy items from its Kirkland Signature store brand line that can help you save extra cash.
Earn 2% cash rewards at grocery stores and Costco
The Wells Fargo Active Cash® Card(Rates and fees) is a powerful rewards card that allows you to earn unlimited 2% cash rewards on purchases — including on groceries, even at warehouse stores like Costco.

New cardholders can also earn a one-time cash rewards bonus — $200 cash rewards bonus after spending $500 in purchases in the first 3 months!
If you're looking for a powerful rewards card that offers an extended intro APR period, look no further, the Wells Fargo Active Cash® Card checks that box too!
This card also offers an intro APR of 0% for 15 months from account opening on purchases and qualifying balance transfers (then 20.24%, 25.24%, or 29.99% variable). Which is great for someone who wants a break from high interest rates, while still earning rewards.
The best part? There's no annual fee.
Click here to apply for the Wells Fargo Active Cash® Card now.
Bottom line
You can choose to be whatever kind of bargain shopper you want to be. Just remember to find the right shopping style for you to maximize your odds of success.
Using these bargain-hunting techniques can improve your financial fitness by helping you to save money nearly every time you shop.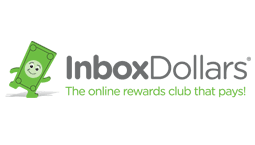 Inbox Dollars Benefits
Get a $5 bonus when you register with your email
You could earn money by taking surveys or making online searches
Over $80 million paid to members so far - how much can you earn?