Summer is the perfect time to barbecue, which means it's also the perfect time to stock up on items you need for your next party.
Stocking up on these essential BBQ staples now will help you save on groceries and ensure you have everything you need the next time you fire up the grill.
Get a protection plan on all your appliances
Did you know if your air conditioner stops working, your homeowner's insurance won't cover it? Same with plumbing, electrical issues, appliances, and more. Not being able to make repairs could leave you in a bad situation — but a home warranty could protect you against surprise expenses.
Whether you're a brand-new homeowner or you've owned your home for years, a plan from Choice Home Warranty could pick up the slack where homeowner's insurance falls short.
If a covered system in your home breaks down, you can call their hotline 24/7 for assistance to get it repaired. They have a network of over 15,000 technicians that can assist you, making sure any issue can be taken care of swiftly — without breaking the bank.
Not sure if it's for you? Rest easy: they were named one of the "Best Home Warranty Companies" by US News 360 Reviews and were awarded Best Company's 2020 Consumer's Choice Award. For a limited time, you can get your first month free when you sign up for a Single Payment home warranty plan.
Soda
Your local grocery store may have different types of soda on sale regularly, so stock up with the latest deals to eliminate some money stress.
Picking up some soda on sale here and there is also a good way to have various options for your guests when they arrive for your summer barbecue.
Beef
You'll likely need plenty of options for guests, so check the meat counter at the store and see what's on sale.
Some meats, such as steak or ground beef for hamburgers, can stay frozen for several months, so you'll have plenty of time to keep them cold if you stock up now.
Paper plates
You'll need plenty of plates for all kinds of items you serve at your next barbecue, so grab some now when they're on sale.
And remember that your plates don't have to match, so it's fine to grab different versions over time depending on what's on sale and when.
Stop overpaying when you shop online
Shopping online has its perks. It's super convenient, but it can be time consuming to find the best deals. Instead of hunting for coupon codes (that don't always work!) and opening tons of browser tabs comparing prices, you can try Capital One Shopping.
Capital One Shopping makes saving money effortless. Just add the browser extension and when you check out, it'll scour the internet for coupon codes to help you save cash. And before you check out at 25+ major retailers, Capital One Shopping will notify you with a friendly pop-up if the item you're buying is available cheaper somewhere else.
Capital One Shopping is free to use and won't show you ads. Add it today and stop overpaying!1
Utensils
You'll at least need forks for your guests to enjoy some of your side dishes for your barbecue, like salads, veggies, or even desserts.
You also might want to throw in some knives and spoons if anyone brings items that need the extra utensils.
Chicken
Chicken can also stay frozen for a few months before you thaw it out to barbecue, so stock up your freezer with sales.
Think about chicken breasts as well as some chicken wings for guests. You can also put a whole chicken in your barbecue if you prefer.
Condiments
What's a hamburger or hot dog without ketchup, mustard, or relish?
Pick up your self-stable condiments now that you can store them in the pantry so they're ready to take out when your guests arrive.
On the other hand, additional toppings like onions or shredded cheese may need to be added to your perishables shopping list that you use when you get closer to the event.
Pasta
One of the best side dishes for a barbecue is pasta salad, so consider stocking up on traditional salad pastas to have them on hand when you're ready to start making a pasta salad for guests.
Think about ingredients you may want to add to your pasta salad. If you leave it unopened, a creamy macaroni salad might need mayo, which is shelf stable for a few months.
And there are plenty of shelf-stable dressings that you can keep in your pantry until you're ready to open and use them.
Napkins
Barbecues can get messy, especially if you love adding plenty of sauce to things you throw on the grill.
So remember to stock up on napkins for you and your guests, as they will get used throughout the day.
Baked beans
One great side dish for barbecues is baked beans, so check out the canned aisles at your favorite grocery store for the best baked beans for guests.
You also may want to grab some disposable aluminum pans that you can throw on your grill to easily cook beans, veggies, or other items that may need to be contained to be cooked.
Earn 2% cash rewards at grocery stores and Costco
The Wells Fargo Active Cash® Card(Rates and fees) is a powerful rewards card that allows you to earn unlimited 2% cash rewards on purchases — including on groceries, even at warehouse stores like Costco.

New cardholders can also earn a one-time cash rewards bonus — $200 cash rewards bonus after spending $500 in purchases in the first 3 months!
If you're looking for a powerful rewards card that offers an extended intro APR period, look no further, the Wells Fargo Active Cash® Card checks that box too!
This card also offers an intro APR of 0% for 15 months from account opening on purchases and qualifying balance transfers (then 20.24%, 25.24%, or 29.99% variable). Which is great for someone who wants a break from high interest rates, while still earning rewards.
The best part? There's no annual fee.
Click here to apply for the Wells Fargo Active Cash® Card now.
Decorations
Dollar stores could be a great place to grab some affordable decorations to make your barbecues more festive without busting your wallet.
Match your decorations by choosing items of the same color or a specific theme. And consider stocking up on patriotic items for a Labor Day barbecue with plates and napkins that go on sale after the Fourth of July.
Ice chest
All the soda you stocked up on needs to be stored in something cold for guests, so pick up an ice chest or cooler on sale now so you're ready.
You may even want to use your ice chest to store some barbecue staples like plates and utensils so everything is in one place when you're ready to start your barbecue party.
S'mores
S'mores are a delicious summer dessert for a barbecue, and you can find ingredients on sale that you can stock in your pantry until the barbecue.
Remember to grab jumbo marshmallows, chocolate bars, and graham crackers when they're on sale to make kids and adults happy at your house.
Skewers
Your s'mores aren't complete without roasting marshmallows over the grill, so make sure you have skewers on hand to get them nice and toasty.
Skewers are also good for kabobs on the grills packed with meats and veggies for guests.
Cups
Cups are a great thing to have on hand if you want to serve lemonade, iced tea, water, or other drinks that don't come in a can.
Bigger cups may be better for barbecues, so keep an eye on sales for party cups. You also may want to grab some smaller cups if you expect kids who can't handle big cups with tiny hands.
Barbecue sauce
Slather on plenty of barbecue sauce, or make sure you have some on hand as an extra condiment for guests.
You can stick to one brand or flavor or mix it up and grab a bottle of whatever is on sale here or there to give your guests different options.
Hot dogs
Hot dogs are another great staple for your barbecue with family and friends, so make sure you buy some on sale.
You can store hot dogs in your freezer for several months before serving them so you can feed everyone without overspending at the last minute.
Pro tip: Buying hot dogs at Costco for a family meal is also a great way to save on groceries. 
Bottom line
There are plenty of options to help you save money now so you're well-stocked for your next barbecue without busting your wallet.
And remember to check your wallet for a rewards credit card to earn cash back when you spend money on your next big barbecue.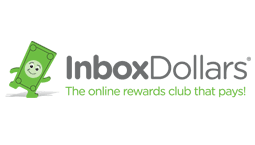 Inbox Dollars Benefits
Get a $5 bonus when you register with your email
You could earn money by taking surveys or making online searches
Over $80 million paid to members so far - how much can you earn?