Editor's note: PNC Bank acquired BBVA USA in 2021, and you can no longer apply for BBVA accounts. All BBVA branches in the United States were converted to PNC branches. 
You might be wondering what the best checking accounts are, but you also might not like the idea of having to physically go to a local branch to open an account right now. If that sounds like you, then you may want to consider a bank that offers a great product and lets you do practically everything online — like BBVA.
BBVA bank was founded in Alabama in 1964 and currently has more than 600 branches across Alabama, Arizona, California, Colorado, Florida, New Mexico, and Texas. It also has a significant digital presence that enables it to provide online banking services to customers throughout the U.S.
In this BBVA bank review, we'll dive into what checking account products are offered, what's great about this bank, what could be better, and everything else you need to know if you're thinking it could be time to open a BBVA checking account.
In this BBVA Checking review
BBVA Free Checking account basics
APY
None
Minimum balance for APY
None
Minimum deposit to open account
$25
Monthly service charge
None
ATM access
Yes, for no-fee at BBVA U.S. ATMs
$3 fee for using ATMS outside the BBVA U.S. network
Transaction limits
No limitations on number of electronic transactions; limitations may apply to in-person transactions at BBVA branches.
FDIC insured
Yes
The table above reflects the specifics of the BBVA Free Checking account. BBVA actually offers a couple types of checking accounts: Free and Premium. Here is a closer look at what each has to offer.
BBVA Free Checking
BBVA Free Checking accounts are available to residents of Alabama, Arizona, California, Florida, Colorado, New Mexico, and Texas. If you don't live in one of these states, you can open a different checking account (which we'll cover next) and get the same features and perks.
BBVA Free Checking account benefits include:
Only $25 needed to open an account
No monthly service charge
No fees for using BBVA ATMs
Online and mobile banking apps
Mobile deposit
Electronic bill pay
Visa debit card with cashback reward opportunities
BBVA's Free Checking account is as basic as they come. You can add on services for additional monthly fees, such as an unlimited supply of basic paper and cashiers checks, no fees for using a non-BBVA ATM, and having a safe deposit box.
The BBVA Free Checking account is a good fit for someone who is new to using a checking account or just wants a simple checking account with no fees.
Premium Checking
The BBVA Premium Checking account is an interest-bearing account that is best for those who want to earn money on their balances and/or who will have a consistently large account balance. There is a $19 monthly service fee for this account that can be waived if you make direct deposits of at least $4,000 every month or you have an average daily balance of at least $4,000 across your BBVA accounts. This account earns 0.01% (as of May 23, 2023) APY (annual percentage yield) regardless of the amount of money you have in the account.1
One advantage of earning interest in a checking vs. savings account is that you are not limited to a fixed number of withdrawals per month. Federal law allows up to six withdrawals per month from a deposit account, which would include a savings account. BBVA checking accounts have no limit for electronic withdrawals, though there may be limits applied to transactions at the bank.
BBVA's Premium Checking account offers the same benefits as the other accounts and some extras. Benefits include:
Minimum opening deposit of $25
No fees for using any of the 64,000 BBVA U.S/ and participating Allpoint or 7-Eleven ATMs
Automatic monthly rebate for ATM fees charged by out-of-network banks
Online and mobile banking apps
Mobile deposit
Electronic bill pay
Personalized Visa debit card with your picture on it and cashback reward opportunities
Free standard checks
No additional charge for a paper statement
What we like about BBVA checking accounts
Visa debit card with cashback rewards: It's hard to find a checking account that offers cashback rewards on a debit card. But BBVA has this feature on all of its checking accounts. It's not a blanket percentage you get back, however. There are special offers with certain service providers and retailers that you have to opt into through BBVA's mobile app. Even so, it's pretty cool to get any opportunity for cash back for using your debit card.
Full range of financial products: BBVA has a lot to offer consumers and businesses of all sizes. Beyond checking and savings accounts, it can help you out with money market accounts, personal loans, certificates of deposit, IRAs, auto loans, and more. The breadth of its financial products makes it stand out from other financial institutions.
Focus on technology: BBVA wants customers to be able to do as much of their banking on their own time and in their own space as possible. It encourages the use of online banking and mobile apps and continues to innovate these products to make the customer experience great. BBVA's mobile app even won the Best in Mobile Functionality Award from Javelin Strategy & Research, a financial advisory firm, for three consecutive years.
What BBVA could improve
Cashback rewards are limited: Although this is definitely something we like about BBVA accounts, having to pre-select offers to earn rewards can lead to missing out on cashback opportunities. We think its cashback program could be simpler and more user-friendly.
Overdraft fees and protection: BBVA charges either $32 or $38 (depending on what state you live in) for an overdraft of more than $1. If you go a week without bringing your account into the black, you get another $23 charge every seven days until the account balance is above $1. That's pretty steep. It does offer overdraft protection options, but this feature adds fees to your account and can be complicated to understand.
Limited access to branches: You'll find BBVA branches and ATMs in only a handful of states. This limits your ability to quickly resolve an issue in person and instead has you rely on either a phone call or online chat for customer service. This is fine for some, but others prefer to have the convenience of a full-service bank close by and to build relationships with the people there.
How to open a BBVA checking account
Completing an online application is the easiest way to open a BBVA checking account. If you live near a BBVA branch, you can also open an account in person. BBVA will also let you open a new account over the phone by calling 1-844-BBVA USA.
To open a BBVA checking account, go through the following steps.
Go to the BBVA website
Choose your state from the pop-up screen
You'll then be given options for the BBVA checking accounts available in your state
Choose the account type you want to open. Then follow the prompts through the online application. You'll be asked to provide:

Name, address, contact information
Government-issued photo ID (driver's license, state ID, passport, etc.)
Social Security number
What kind of activity you expect to be doing with the account
Employment and income information
Information for a debit or credit card, an account from another bank, or an existing BBVA account from which your opening deposit of at least $25 can be drawn from

Once all of the information is provided, you'll review and submit your application
How to withdraw money from a BBVA checking account
Of course, if you live near a BBVA branch you can withdraw money directly from the bank. If you're not in one of these areas, you can use a BBVA or participating non-BBVA ATM to access your cash. You can also deposit and transfer money, check your balance, and get statement information at an ATM.
If you have a Free Checking account, you can use BBVA ATMs for free. You will have to pay a fee to use an ATM anywhere else. Online and Premium Checking account holders can use any of the 64,000 BBVA U.S. or participating network ATMs around the country for free. These include Allpoint and 7-Eleven ATMs. Premium Checking accounts get an automatic rebate for up to two fees per month charged by ATMs outside of the BBVA U.S. network.
BBVA allows wire transfers and ACH transfers from your account to another account with a different bank. There is no fee for ACH transfers, but there is a fee for a wire transfer. See below for what fees apply.
Other BBVA checking account fees
| | |
| --- | --- |
| Overdraft fee | $12 to $38 per transaction, plus an additional $23 for every seven-day period the account remains in overdraft of $1 or more |
| Stop payment fee | $25 (online banking, checks only) |
| ACH transfers | $0 |
| Incoming wire | $15 for domestic and international |
| Outgoing wire | $30 for domestic; $45 for international |
BBVA customer service
BBVA has multiple ways to access customer service agents from wherever you may be. Its customer service web page gives you options to connect via phone or online.
If you want to call, you can find numbers for specific departments, such as customer service and new accounts, loan customer service, credit card customer service, home equity loans and lines of credit, etc. There is also a specific phone number to report fraud.
If you'd like to text with a customer service representative, there is a chat option available. You can also browse through a listing of FAQs and see whether you can find the answer to what you're looking for there. Additionally, you can easily search the FAQs for branch and ATM locations, look up routing numbers, and get a listing of bank holidays.
Common questions about BBVA
Is BBVA a good bank?
Whether BBVA is a good bank depends on what you personally consider to be good. BBVA has an A+ rating from the Better Business Bureau, a variety of fee-free products, and many additional financial tools, such as small business and commercial banking, as well as wealth management, investment, and mortgage services. They offer overdraft protection programs, a library of articles to help customers understand their personal finances, and rewards credit cards with low starting APRs. So if a low-fee bank with a lot of financial products on offer constitutes a good bank, then yes BBVA is a good bank.
Is BBVA bank FDIC insured?
BBVA is an FDIC-insured bank, which means that up to $250,000 of your money held by the bank in each qualifying category of account is protected by the federal government.
Is BBVA a second chance bank?
Yes, BBVA is what is known as a second chance bank. This means they provide products and programs to help customers recover from previous financial mistakes. BBVA offers checking, savings, and prepaid debit and secured credit card products aimed at helping customers rebuild credit and financial health.
Is Compass Bank now BBVA?
BBVA was originally founded in 1964 as Central Bank and Trust in Birmingham, Alabama. Since then, it has gone through several name and brand changes. It became Compass Bank in 1993. In 2007, Compass became a wholly owned subsidiary of the second-largest bank in Spain, Banco Bilbao Vizcaya Argentaria and the name was changed to BBVA Compass.
Bottom line
BBVA can be a good option if you prefer banking electronically instead of in person. They can also be a good hybrid option between online banks and in-person services if you live in certain states. You can earn interest with a Premium Checking account, and BBVA prioritizes the development of its digital products to help make banking easier. They also offer online savings account options as well.
If, however, BBVA doesn't seem like a good fit for your needs, make sure you check out our lists of the best checking accounts, best savings accounts, and the best banks.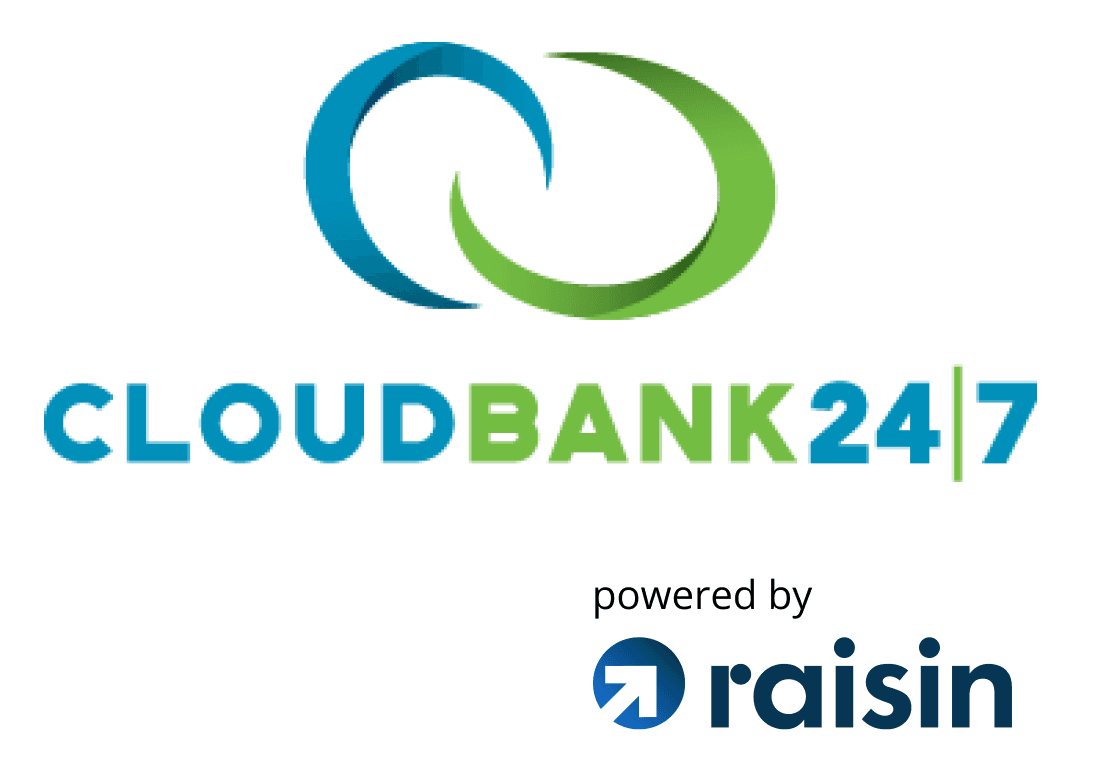 CloudBank 24/7 High Yield Savings Account Benefits
Incredible 5.26% APY2 to boost your savings
Interest is compounded daily and posted to your account monthly
Enjoy 24/7 online access to your account and funds
FDIC insured through Third Coast Bank SSB, no fees, $1 minimum deposit