When you need a place to park your money, you have options. Your first impulse may be to open an account with a traditional or online bank, but you can also look into a credit union.
These are safe and smart choices for managing your money. Determining which is right for you all depends on what you need from a financial institution and what each type offers. Here are the basic things to know about banks and credit unions to get you started on your research.
What is a bank?
A bank is a company that's licensed by the government to manage people's money. Banks can accept deposits into various kinds of accounts, allow customers to write checks, make withdrawals, set up direct deposit, or transfer money from their accounts. Banks also typically offer interest on money in customer accounts, offer loans and online savings accounts, and provide other types of financial services to the public.
Although banks are there to help you manage your money, they are primarily in the business of making a profit. Some are publicly traded and others are privately owned.
Regardless of a bank's structure, they all make money through service and account fees charged to customers, collecting interest on loans, fees charged to merchants, and performing specific types of services, such as creating a bank check or sending a wire transfer. Banks look to maximize profits to pass on the benefits to their shareholders.
Bank benefits
Banks offer customers a number of advantages. Even though there are more federally insured credit unions than there are commercial banks in the U.S., banks are usually more convenient to use.
You'll often find multiple branches of a bank located close to where you live or visit. This means you can conduct in-branch transactions and access ATMs when it's most convenient for you. You can also generate relationships with those who work in the bank, which can help make in-person transactions more pleasant.
Banks also spend a lot on investing in technology, which makes it simple for customers to manage their accounts. Between online banking, mobile apps with deposit capabilities, and even the ability to open a checking account or savings account online, both traditional and online banks rely heavily on technology to attract and keep customers.
Bank drawbacks
Although banks offer many perks, traditional banks also have a lot of overhead. The cost of funding a large number of branches and staff is immense. To help keep profits high, traditional banks may have lower APYs for interest-bearing accounts and products.
Interest rates for loans can also be higher than with a credit union. There may also be penalty fees for not using an ATM owned by the bank you hold an account with. If your bank is part of a large corporation, you may get less personalized service than you would with a community-based credit union.
What is a credit union?
A credit union is fairly similar to a bank, offering checking and savings accounts, loans, investments, and other financial products. But unlike a bank, credit unions are not-for-profit financial institutions. Every member is a partial owner of a credit union, which is managed by a voluntary board of directors elected by members.
Credit unions make money in the same way as banks. The biggest distinction is that the money a credit union makes is reinvested into the institution for the benefit of its members. This may be in the form of lower fees and interest rates on loans; higher APYs on the best savings accounts and investment products; and even dividends to members.
Credit unions are also very community-minded. They usually have some criteria for membership because they want their members to be part of a larger community. Membership could be based on where you live, where you work, your interests, to whom you're related, and many other standards. It varies from organization to organization. However, many credit unions have some kind of option for those who want to become a member, but don't fit the traditional options.
Credit union benefits
One big advantage of a credit union over a bank is that you benefit from the profits. When you need a loan, the APRs will likely be lower than what a bank can offer. If you're looking to earn interest on your money, those interest rates may be markedly higher. You can also earn dividends that can be added to your interest-bearing accounts.
If you choose a credit union local to you, you get all the convenience of having a bank with great rates, lower fees, and people you can easily access when you need them. Credit unions are also known for offering more personalized service and consideration.
For example, I was recently able to refinance my mortgage through a local credit union when traditional banks would not approve my application. Their loan team worked with me and my financial situation to help make the refinance work for all of us.
Credit union drawbacks
Credit unions may be limited in the number of branches you can visit. If you don't live near one of their locations, you may have to conduct your banking through a co-opted branch affiliated with your credit union, an ATM within its network, or through online or mobile banking.
Membership requirements can be a disadvantage of some credit unions. You may find one that offers a generous APY rate for a high-yield savings account, but you may not meet requirements for membership.
Finally, a credit union may not be able to offer as robust a suite of technology to use and manage your accounts as a bank can. Many credit unions have online banking and mobile app options. However, these tend to be more limited than what traditional and online banks offer.
Credit union vs. bank: What's the difference?
The main difference between a bank and a credit union is that one is for-profit and the other is not-for-profit. Traditional banks offer more accessibility, technology, and convenience. But because they have a high amount of overhead and a focus on making as much profit as possible, interest rates on loans may be higher. APYs on interest-bearing accounts may also be lower than what a credit union can offer.
Credit unions are owned by their members. The money they make in fees and interest is invested back into the institutions, which enables them to offer lower fees and interest rates on loans, high APYs on interest-bearing accounts, and even dividend payments to members.
Where just about anyone can open an account in a bank, you must meet certain requirements for credit union membership. You may have difficulty finding a credit union branch if you are outside its service area. Its technology may also not be as robust as a bank's.
Both banks and credit unions are generally considered to be a safe place to keep money. Most banks are Federal Deposit Insurance Corporation insured. The FDIC is an independent federal organization that insures bank accounts against losses up to $250,000 per person, per account category, per bank.
Credit unions are just as safe as banks, even though they are not insured by FDIC. Instead, credit unions are regulated by the National Credit Union Association and typically backed by the National Credit Union Share Insurance Fund. The NCUSIF offers the same federal protections as the FDIC. Some credit unions may be privately insured, however, and may not offer as much protection as NCUSIF.
Credit union vs. bank: Which is right for you?
Figuring out whether a credit union or a bank is right for you depends on your financial priorities and goals. If earning interest or borrowing money isn't a high priority for you, then a bank is a good choice. You can take advantage of the accessibility and convenience in managing your money wherever you are.
But if you are looking to earn interest on your savings, checking, and certificate of deposit accounts or take out a car loan or mortgage, a credit union may be the smarter option. If you want to be a member of a community-based financial institution, then you want a credit union.
You may also find that having accounts with both a bank and a credit union best fits your needs.
FAQs about credit unions vs. banks
Is a credit union better than a bank?
That really all depends on what you prefer and what you need. The thing to do is shop around and compare what the best banks and credit unions can offer. Then, go with whichever meets your needs.
Are credit unions as safe as banks?
Credit unions can be as safe as banks, provided they are NCUSIF insured. The NCUSIF offers a similar protection for your funds as the FDIC does for banks.
Do credit unions help your credit?
If you take out a loan or use a credit card issued by a credit union and make timely payments, you may be able to increase your credit. But you can do that with any loan or credit card. Credit unions don't really have anything to do with building credit.
Can anyone join a credit union?
Some credit unions will allow anyone to join. Others have specific requirements for membership.
Why choose a credit union instead of a bank?
Credit unions are not looking to maximize profits, so they typically have lower fees and interest rates, higher APYs, and dividends paid to members. Credit unions are owned by their members, who elect leadership and have a say in the institution.
The bottom line on credit unions vs. banks
Both banks and credit unions are safe institutions to handle your finances. They operate similarly and offer the same types of products, including the best checking accounts, savings accounts, and loans. The main differences are in the fees, interest rates, convenience, accessibility, and technology they offer.
Before making any decisions about where to put your money, take some time to research banks and credit unions that you're interested in. Then go with whichever is the best fit for your short-term and long-term goals.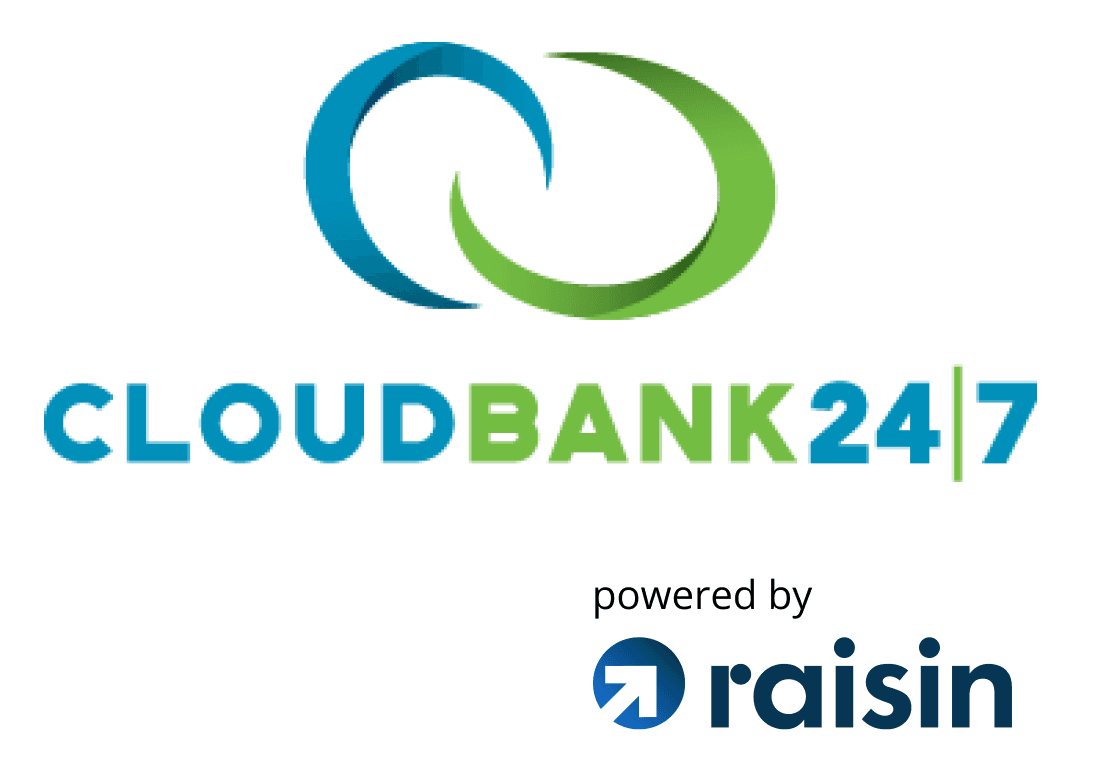 CloudBank 24/7 High Yield Savings Account Benefits
Incredible 5.26% APY1 to boost your savings
Interest is compounded daily and posted to your account monthly
Enjoy 24/7 online access to your account and funds
FDIC insured through Third Coast Bank SSB, no fees, $1 minimum deposit