If you're in a long-term relationship and are considering combining your finances, opening a joint bank account may be a practical solution. This option can help you and your partner (or roommate, or other family member, etc.) manage your finances more efficiently and can make shared expenses easier to handle.
While the best joint bank accounts for unmarried couples offer a long list of perks, they also have financial consequences if the relationship ever comes to an end. Before applying for a joint account, make sure you fully weigh the pros and cons.
Featured Checking Accounts
Earn up to $450
When you open a new U.S. Bank Smartly®️ Checking account and Standard Savings account online and complete qualifying activities. Subject to certain terms and limitations. Offer valid through November 30, 2023. Member FDIC. Applicant must reside in AZ, AR, CA, CO, ID, IL, IN, IA, KS, KY, MN, MO, MT, NE, NV, NM, NC, ND, OH, OR, SD, TN, UT, WA, WI, WY to be eligible for Checking account.
Open your new U.S. Bank accounts here

SoFi Checking & Savings - Earn Up to $250 When You Set Up Direct Deposit
Earn 4.60% APY1 and collect up to a $250 cash bonus with direct deposit or $5,000 or more in qualifying deposits.2 FDIC Insured.
Open Account
Enjoy $200 as a new Chase checking customer
Open a new Chase Total Checking® account and complete qualifying activities.3 FDIC Insured. Offer valid through January 24, 2024.
Open Account
Key takeaways
A joint bank account is owned by two people who both have equal access to the features and funds in the account.
Clear communication and planning with your partner are necessary to avoid any conflicts related to the account.
Joint bank accounts allow for easier bill payments and greater transparency on both partners' spending habits.
When choosing a joint bank account, think about what you'll use the account for and discuss who will contribute to it and who will manage it. Plus, consider the account's interest rate and fees.
What is a joint bank account?
A joint bank account is a type of checking or savings account that allows two or more people to share the account's funds and manage its transactions. Many associate joint bank accounts with married couples, but unmarried couples can get joint accounts as well.
For unmarried couples, this type of account allows both partners to deposit and withdraw money from a single account, making it easier to manage shared expenses, such as rent, groceries, and utilities.
Unlike being an authorized user on an account, a joint bank account allows both account holders equal access to the funds in the account. This means that either person can deposit or withdraw money without the other person's permission. However, it also means that neither person can remove the other from the account without their consent.
Since both account holders have equal access to the account, they're also equally responsible for any transactions made from the account and any fees associated with the account. This means that if one person overdraws the account, both partners will be responsible for paying any overdraft fees or other charges.
Tip
Joint bank accounts are not just for romantic partners. They can also be a useful tool for roommates, business partners, or family members who regularly share expenses.
Pros and cons of joint bank accounts for unmarried couples
Pros
Cons

Easier expense management
Increased transparency
Convenience for shared bills, expenses, and financial goals
Simplified tax filing

Loss of financial independence
Legal complications in case of a breakup
Possible conflict over spending
Risk of fraud or theft
Pros
Easier money management: With a joint account, both partners can contribute to shared expenses such as rent or mortgage payments, dining out, and groceries. This could make it easier to manage finances and ensure that all bills are paid on time. It could also make it easier to find opportunities to save money.
Increased transparency: A joint account can be more than a financial tool — it can also help foster trust and transparency in a relationship. Both partners can see all of the transactions made from the account, which can help prevent any surprises or misunderstandings.
Convenience for shared bills and expenses: Having a joint account eliminates the need to constantly transfer money between accounts or keep track of who owes what. It can also make it easier to pay bills online, set up automatic payments, and contribute to savings goals.
Simplified tax filing: If you file taxes jointly, having a joint bank account can make it easier to track income and expenses.
Cons
Loss of financial independence: Sharing a bank account means that both partners may feel like they have to consult with each other before making any financial decisions. This can feel restrictive or limiting for some people, especially for those who aren't married.
Legal complications in case of a breakup: If the relationship ends, it can be complicated to divide assets in a joint account. Depending on the situation, one partner may end up owing the other money or having to take legal action to recoup their share of the funds.
Possible conflict over spending: If one partner is a big spender while the other is more frugal, it can cause tension or conflict over how to use the funds in the joint account.
Risk of fraud or theft: Sharing a bank account means that both partners have access to the funds in the account. This can increase the risk of fraud or theft if one partner is not careful with their personal information or account access.
What to consider before opening a joint bank account
Opening a joint bank account with your significant other requires trust and clear communication. Having a joint account means that each member of the couple has full access to the other's money, so you'll need to be 100% sure that you're ready for that step. Here are a few things to consider before opening a joint account with someone:
Purpose of the account: Clarify the intended use of the account upfront to prevent misunderstandings or conflicts down the line. Will it be just for household expenses? Just for your bills? Or is it okay to use the account for personal items like clothes or makeup? Can you both make purchases with the debit card?
Account management: Determine who will manage the account and have access to online banking. Will this person also use online bill pay features? Will this person be responsible for monitoring account activity?
Contributions: Discuss who will contribute to the account and how much, and establish a clear plan for managing these contributions.
Handling emergencies: If unexpected expenses come up, decide how these financial emergencies will be handled, and what will happen if the relationship ends.
Communication: Establish clear guidelines for how you will communicate about the account and any transactions made. While this isn't always the most comfortable conversation, it's vital that this happens. Money issues can cause serious difficulties in any sort of relationship.
Some couples stop using their separate accounts altogether, and do all their spending through their new joint account. Others use both individual accounts and joint accounts to keep some of their spending separate. Any approach can work as long as everyone is on the same page.
Choosing the right bank account
Choosing the best checking account or savings account involves more than just finding the financial institution offering the highest interest rate. It's important to consider factors such as the type of account ownership, the accessibility of the bank, and the overall account features offered. Let's look more in-depth at these factors:
Account ownership: First and foremost, you'll need to make sure the bank you're interested in offers joint account options. If you don't see this option on the homepage, reach out to a customer service representative or go into an in-person branch (if available) and ask what joint options they have.
Interest rate and fees: With any bank account, you'll want to look for an account with competitive interest rates and low fees so you can maximize your earnings and minimize expenses. Keep in mind that some accounts require direct deposit or a minimum balance to earn higher interest rates.
In-person vs. online: Do you prefer a bank that offers in-person services and brick-and-mortar locations? Or do you prefer the convenience of online banking? If you do everything on your phone, you may also want to look for a bank with a good mobile app.
Insurance: You'll also want to ensure the account is insured. Most banks and credit unions are, but to confirm, look for "Member FDIC" or an indication that the funds are insured by the National Credit Union Administration (NCUA).
Additional features: Look for additional features that might be important to you, such as mobile banking apps, overdraft protection, rewards programs, or sign-up bonuses. You'll also want to make sure that the account is insured.
Once you're ready to open the account, you'll both need to complete an application and provide personal information such as your Social Security number.
FAQ
Can unmarried couples be on the same bank account?
Yes, unmarried couples can absolutely open a joint bank account together. Both parties (or all parties if there are more than two people on the account) will need to submit financial and personal information to meet approval requirements for the account. Not every single bank will offer joint account options, but most major lenders do.
Who can withdraw money from a joint bank account?
Both parties listed on a joint bank account have equal access to withdraw money from the account, regardless of who contributed to the funds. This means that either party can make withdrawals or transactions without the other's permission or knowledge.
This is why it's so important to establish clear communication and guidelines with your partner to avoid conflicts related to withdrawals or spending from the account.
What is the difference between a joint bank account and a savings account?
A joint bank account is an account that is owned and accessed by two or more individuals, who can use it to deposit and withdraw funds, write checks, or make online transactions.
On the other hand, a savings account is a type of account that is specifically designed for saving money. That said, a joint bank account can be a savings account, but more often it takes the form of a joint checking account. The advantage of a savings account is that it typically earns interest on the deposited funds, which can help your account balance grow over time.
Bottom line
Opening a joint bank account with your partner can be a convenient and practical way to manage your finances together. It's also an option for roommates, older parents and their children, and anyone who needs to share money regularly. You'll just need to take the time to carefully plan and communicate with your partner, to ensure that you're both on the same page.
Additionally, it's important to choose the right type of account and bank to meet your personal finance needs and goals. When talking with your potential joint account holder, you should take the time to research the best banks available and compare your desired features, making sure your account is NCUA or FDIC insured.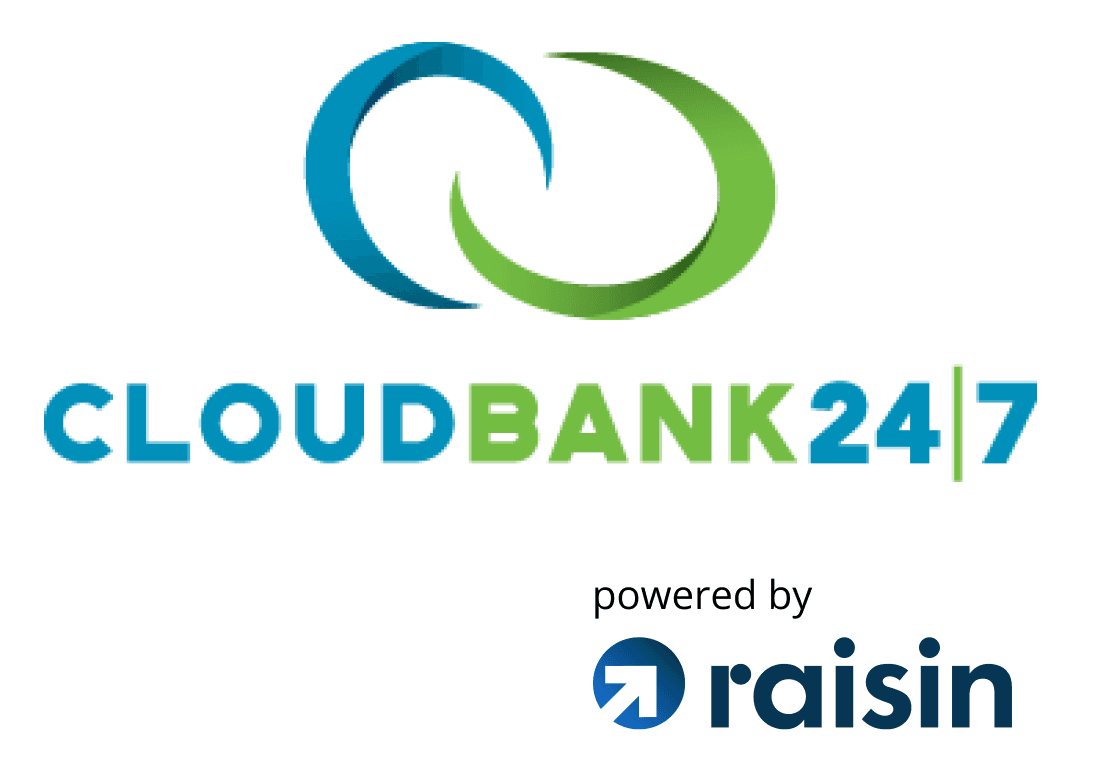 CloudBank 24/7 High Yield Savings Account Benefits
Incredible 5.26% APY4 to boost your savings
Interest is compounded daily and posted to your account monthly
Enjoy 24/7 online access to your account and funds
FDIC insured through Third Coast Bank SSB, no fees, $1 minimum deposit