You love the ocean. With the sound of the waves lulling you to sleep each night and days spent lounging in the sun, you can't imagine a better place to retire. The good news is there are some excellent locations around the world that could offer everything you need.
If you are dreaming of retiring by the ocean (perhaps even retiring early), there are some locations you certainly don't want to miss.
Check out the best countries to retire in on the ocean.
Belize
Belize, an English-speaking Central American country, is the perfect place for active retirement. If you want to live in a country where you can spend your days trekking in a rainforest and snorkeling in crystal blue waters, this is a great country to choose.
The cost of living in Belize is about 31% lower than that of the U.S. A one-bedroom apartment will cost around $200 a month, though it will cost a bit more to be right on the waterfront. It's also not hard to get permanent residency status here or use the Qualified Retirement Persons Program to get a visa.
Mexico
It's estimated that about 1 million Americans are living in Mexico, and many of them have retired there. With good weather, especially during the winter months, and a still close-to-home location, Mexico offers plenty of reasons to make the move.
There are numerous waterfront areas to consider along the coastlines, or you can even choose to retire by the freshwater lake called Lake Chapala. Americans can generally easily get a visa in Mexico as long as you have the financial resources to live there and plan to live there permanently. It's also one of the most affordable places to retire with a cost of living that, in some areas, is as much as 66% lower than that of the U.S.
Portugal
Portugal is a beautiful country noted for its Serra da Estrela mountains and its beaches. The country has a unique balance of modern charm and amenities with old-world castles, architecture, and a slower pace of life. The country also is welcoming to those who retire here.
The cost of living is about 54% lower than in the U.S., including much lower housing costs. Though English is not spoken in many areas, it's easy enough to get around in the larger cities. The country requires Americans to apply for a retirement visa and approves them for those who have a steady pension or income.
Spain
Spain is a cultural hotspot, noted for its passion, food, and higher quality of life. It is an excellent place for health care and has a strong economy, especially in larger cities like Barcelona. You can spend your days on the beach or even hiking through the mountains.
Spain's cost of living is about 46% lower than the U.S., making it an excellent place to retire. Getting a visa to live in Spain isn't necessarily difficult as long as you show proof of income that meets the government's threshold.
Ireland
You may not think of Ireland as the perfect waterfront destination, but this always-green country has an incredible lifestyle to enjoy. The winters are chilly, but summer days when the rolling hills offer the fresh scent of dew in the morning make up for that. It's full of fun pubs, lots of parks, and some great hiking and biking trails. It's also an English-speaking country with modern amenities.
The cost of living in Ireland is about 10% less than it is in the U.S. overall, though this is dependent on where you choose to live. Most people receive free health care in the country, but to get a visa, you'll need to prove you are financially sound.
Malta
Malta is a simple, beautiful country located just off the southern tip of Sicily in the Mediterranean Sea. Most people here speak English, and it is noted for having one of the best health care systems in the world. It's certainly not a tourist trap like other waterfront countries and has some excellent weather to enjoy just about all year long.
Another of the nice benefits is that they have a very high standard of living, including taking big steps to protect the environment. There's a growing American expat community here. When it comes to how seniors waste money, the cost of living is a big factor. Malta's cost of living, though, is 40% less expensive than the U.S.
Ecuador
For those who want to retire in a beautiful area that's far quieter and remote, consider Ecuador. Noted for its Pacific Coast fishing villages and good weather, the country is also one of the best when it comes to affordability. The cost of living is as much as 66% lower than in the U.S., especially for housing costs. Health care is affordable, too.
Enjoy the beaches, fishing, hiking opportunities, and some modern amenities. Those retiring here must have a pension that meets the country's threshold.
Colombia
On the Pacific Ocean in South America, Colombia boasts beautiful beaches, mountains, and excellent year-round weather, though it can get hot here. There are expat communities throughout the country, too.
As for the cost of living, it's about 61% more affordable here than in the U.S. Also beneficial, the monthly income for maintaining a visa here is under $800 a month, making it very affordable for many.
Panama
There are numerous reasons to retire on the ocean in Panama, including beaches in cities like Isla Grande and Playa Venao. Also, the country uses the U.S. dollar as a currency option. Most people speak English, or there's nearly always someone around to help.
It's easy to obtain a visa to live here, too, as long as you have an income that is at least $1,000 a month (in U.S. dollars). As for affordability, the cost of living is about 51% more affordable.
Vietnam
Retiring in Vietnam is an exciting opportunity to enjoy clean waters and a fast-growing economy. The city of Hoi An is a popular choice because of its previous French occupancy, which has made an architectural impression on the area. It also has some of the most beautiful beaches and resorts in the country.
The cost of living in Vietnam is incredibly low, as much as 240% less expensive than in the U.S. It is a bit more difficult to get a visa to retire here, but many people just continue to get extensions on their short-term visa.
Greece
Those after a Mediterranean lifestyle could call the beautiful beaches of Greece their home. It is a modern and sometimes elegant country to live in, noted for its natural beauty and food. The beaches and surrounding cliffside communities are some of the most recognizable in the region.
The cost of living is surprisingly affordable at about 56% lower than the U.S. Americans will need a visa and a budget to pay for their needs.
Nicaragua
Nicaragua is a Central American country with much to offer, including incredible beaches along both the Pacific Ocean and the Caribbean Sea. It's an excellent place for those looking for a way to retire with some tax benefits (income from outside of the country isn't even taxed.)
It's also affordable, with a cost of living that's about 70% lower than in the U.S. As for visas, you can get one if you're at least 45 years old and can show that you can support yourself financially.
Bottom line
As you look for ways to supplement Social Security to make living in the U.S. more affordable, consider the big picture. You may be able to retire early by moving out of the U.S. for most of the year, and you'll get to benefit from the fantastic quality of life on many of these oceanfront communities.
For those looking to make retirement a bit more enjoyable and relaxing, any of these countries should be on your must-consider list.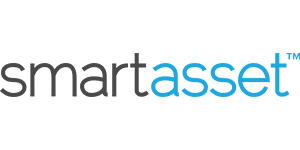 Smart Asset Benefits
Get matched with fiduciary financial advisors
Advisors are vetted and certified fiduciaries
Take the mystery out of retirement planning
Their matching tool is free
Paid Non-Client Promotion