The gig economy is a wide and diverse place with side hustles and gig jobs that can fit various people. This includes delivering food, completing handyperson jobs, and even pet sitting. People report earning anywhere from $8 to $50 performing these tasks.
You may even earn up to $400 per month renting your extra space with Neighbor.com or over $10,000 per year renting out your car on Turo. Let's explore the best gig jobs you can start this year.
Key Takeaways
If you have a vehicle, you can consider delivering food on Uber Eats or shopping for Instacart to earn an average of $8 to $23 an hour.
Handy people can offer their services on platforms such as Thumbtack and HomeAdvisor to make an average of $14 to $50 an hour.
You can also take on dog walking or pet sitting on Rover to earn $11 to $20 an hour on average while spending time with your favorite animals.
You may be able to earn extra money from things you own by renting out your space on Neighbor.com or your car on Turo.
You can invest in real estate or the stock market via Fundrise or Public to build a portfolio for your future. However, remember that all investments come with risks and may not yield returns.
The 10 best gig economy jobs and side hustles
Comparison of the best gig economy jobs
Gig economy job or side hustle
Who it is for
Example pay
Learn more
Food delivery with Uber Eats
People who own cars, motorbikes, or bicycles, and have spare time
$13 to $22 per hour
Visit Uber Eats
Extra space rental on Neighbor.com
Homeowners with extra space
$50 to $400 per month
Visit Neighbor.com
Pet sitting on Rover
People who love animals and have extra time to spend with them
$8 to $23 per hour
Visit Rover
Handyperson services on HomeAdvisor
Independent contractors who are experienced with home projects and repairs
$14 to $30 per hour
Visit HomeAdvisor
Shopping delivery on Instacart
People who own vehicles and have spare time
$10 to $32 per hour
Visit Instacart
Rental real estate investing on Fundrise
People who have money they don't immediately need and would like to invest
-
Visit Fundrise 

Paid Non-Client Promotion

FinanceBuzz doesn't invest its money with this provider, but they are our referral partner. We get paid by them only if you click to them from our website and take a qualifying action (for example, opening an account.)

Online English teaching on VIPKid
Teachers and educators
$14 to $22 per hour
Visit VIPKid
Car rental on Turo
Car owners who don't need their car every day
$10,500 a year per car
Visit Turo
Freelance services on Thumbtack
Skilled professionals who are willing to perform freelance work in a variety of fields
Varied based on the service
Visit Thumbtack
Investing on Public
People who want to access the stock market and other markets via a simple app
-
Visit Public
Deliver food with Uber Eats
Pros
Cons

Offers flexible hours
Allows you to earn tips
Has an easy-to-use app

Requires a car, scooter, or bicycle
Provides income that may vary greatly
Comes with gas, insurance, and wear and tear costs
Delivering food by using a food delivery service such as Uber Eats is a popular way to earn cash for people who own a car, motorbike, or bicycle. You can set your own schedule, making it easy to deliver food part-time or full-time.
The amount of money you make per delivery is based on a number of factors, including delivery distance, level of demand, customer tips, and more. As a gig worker, your earnings from Uber Eats can vary depending on demand and competition with other delivery drivers on the app. You also have to cover your own costs for fuel, insurance, and wear and tear on your vehicle.
Alternative apps to Uber Eats
DoorDash is a mobile app similar to Uber Eats where you can get paid to deliver restaurant food to people's homes.
Postmates is another food delivery platform where you can provide on-demand delivery and get paid immediately or on a weekly basis.
… Or learn more in our Uber Eats review.

Get Paid To Make Deliveries
Learn More
Rent out extra space on Neighbor.com
Pros
Cons

Provides passive income without requiring much work
Has a simple and convenient online platform
Gives you automatic payments when your space continues to be rented

May reduce your sense of privacy
Comes with a potential for property damage
If you have extra space, you can earn passive income by renting it out on Neighbor.com. Think of it as the Airbnb of storage and garage spaces. This platform offers a simple and convenient process for listing and managing your rental space, with features such as automatic payments and insurance coverage.
Additionally, Neighbor.com makes it easy for potential renters to connect with you, allowing you to find someone to rent your extra space without having to go through the hassle of finding a renter yourself.
The main downside of Neighbor.com is the potential for damage to the space you rent out, which may result in costly repairs.
While Neighbor.com does provide insurance coverage, it is important that you thoroughly vet potential renters and set clear expectations and guidelines for the usage of your space. That's why Neighbor.com may not be the right side hustle for you if you are concerned about damage or privacy.
An alternative platform to Neighbor.com
StoreAtMyHouse is a platform where you can rent out storage space. It uses a peer-to-peer marketplace structure that lets you list your space for free.
… Or learn more in our Neighbor.com review.
Pet sit on Rover
Pros
Cons

Allows you to find work while maintaining flexibility
Welcomes several pet-related services
Can be especially enjoyable if you like animals

May provide unpredictable income
20% to 25% service fees for using the platform
If you're a pet lover, you can offer various services on Rover, like dog walking, pet check-ins, overnight pet sitting at the owner's home, and animal boarding at your home. You can set your own rates and schedule, giving you flexibility and control over this type of freelance work.
The main challenge on Rover is that competition from other dog walkers and pet sitters on the platform can make it challenging to attract clients. To stand out, include photos of you with previous pets you cared for and testimonials from satisfied clients. Keep in mind that Rover charges a 20% to 25% service fee for each booking made through the platform, which can reduce your overall earnings.
Alternative platforms to Rover
Wag is another popular dog-walking app. Pet owners can post what time they want their dog walked, for how long, and what the pay rate is, and you can sign up to do that walk in the app.
Fetch is a dog-walking and pet-sitting company with franchises in many cities. You can apply to become a worker and enjoy a flexible schedule, competitive income, and free training.
… Or learn more in our Rover review.
Visit Rover
Offer handyman services on HomeAdvisor
Pros
Cons

Get leads for your business
Access a large customer base
Build your reputation by getting reviews on your business profile

Charges a fee for each lead
Has an annual fee
Requires having handyperson and repair skills
HomeAdvisor can be a valuable tool for finding new clients if you are a skilled worker such as a plumber, builder, electrician, landscaper, or house cleaner. Its main benefit is getting you in front of its large customer base needing handypeople.
However, there is an annual fee to list your business profile on the HomeAdvisor directory. HomeAdvisor also charges a fee for every potential customer who chooses to connect with you, whether or not they eventually hire you.
Alternative platforms to HomeAdvisor
Thumbtack is a marketplace that lets you list home improvement services as well as other freelance services, such as photography, pet sitting, massage therapy, and more.
TaskRabbit is a platform that enables you to become a tasker who completes tasks and jobs as a side gig. This can be projects such as assembling furniture, cleaning homes, and more.
… Or learn more in our HomeAdvisor review.
Become a shopper on Instacart
Pros
Cons

Enables you to set your own schedule
Uses a simple and intuitive app
Gives you 100% of customers' tips

Adds gas, insurance, and wear and tear costs
Can be physically demanding
Instacart is an on-demand grocery delivery app. As an Instacart shopper, you will have the freedom to choose your own schedule.
The Instacart app makes it easy to find and accept shopping and delivery gigs. And while your hourly rates depend on several factors, including the delivery distances and the number of deliveries you complete, you get to keep 100% of the tips you receive.
Keep in mind that you need a vehicle. You're responsible for your own gas and insurance costs, which can reduce the amount of extra cash you make. This job can be physically demanding, as shoppers may have to spend some time shopping in stores and carrying heavy grocery bags up flights of stairs.
Alternative apps to Instacart
Shipt is a similar app-based grocery delivery company where you can get paid to shop and deliver people's groceries.
Gopuff works with delivery drivers to receive grocery orders from its warehouses and deliver them to people's homes. You don't need to visit multiple grocery stores as a shopper with this company.
… Or learn more in our Instacart review.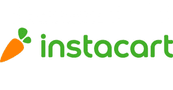 Learn More
Invest in rental real estate on Fundrise
Pros
Cons

Allows you to get into the real estate market
Has a low entry barrier of $10, making it more accessible than buying rental properties
Manages the properties on your behalf

Comes with a level of risk, like all investments
Advisory, management, and additional fees can reduce your earnings
Fundrise can give you access to the rental real estate market without requiring you to be an accredited investor, which is a type of investor with a high level of income, net worth, or certain licenses. The platform makes investing in real estate much easier than purchasing a rental property and becoming a landlord.
You can get started with Fundrise by investing as little as $10 for fractional ownership of a home or a property. The platform takes care of property repairs and management.
However, like all investments, there are inherent risks associated with investing in real estate through Fundrise. One potential risk is the volatility of the real estate market, which can lead to fluctuations in the value of your investment.
Additionally, Fundrise charges a 0.15% annual advisory fee. It also charges 0.85% in annual management fees and may take extra fees, depending on your investment.
Alternative platforms to Fundrise
CrowdStreet1  is a similar commercial real estate investing platform that allows you to invest in real estate without buying an entire property. There are no fees to sign up for the platform, but you must be an accredited investor, and the minimum investment is $25,000.
DiversyFund is a real estate crowdfunding platform that gives you access to real estate investment trusts (REITs) without becoming an accredited investor. These trusts often include one or more properties in commercial or rental real estate markets.
… Or learn more in our Fundrise review.
Teach English online on VIPKid
Pros
Cons

Enables you to work from home in a part-time or full-time capacity
Offers a chance to work with students from all over the world
Provides materials that can help you build your lessons

Working with children can be fun but comes with some challenges
May require an ability to overcome communication barriers with some students
If you like working with kids and have a good grasp of American English, offering lessons on VIPKid could be one of the best types of gig jobs for you. VIPKid offers competitive pay rates of $14 to $18 per hour plus incentives. You can also choose your own schedule and work with students from all over the world.
On top of that, VIPKid offers training and coaching for teachers to improve their teaching skills, along with materials to help them prepare and build their lessons.
However, the communication barrier when teaching students who don't speak English could be challenging. And while working with children can be fun, it has its own challenges.
Alternative platforms to VIPKid
Magic Ears is an English learning platform for kids that hires English teachers for one-on-one and group lessons.
Cambly pays English speakers for video chat sessions with people of all ages from around the world.
… Or learn more in our VIPKid review.
Rent out your car on Turo
Pros
Cons

Can give you access to short-term and long-term renters
Provides you with price guidance to help you determine how much to charge
Provides insurance for both owners and renters

Comes with the risk of damage to your vehicle
May not work with your existing car insurance to cover commercial use
Increases the wear and tear of your car
Turo is a car rental platform that offers a convenient way for you to rent out your car. It enables you to decide your own pricing while providing guidance on local rates. The platform also offers auto coverage to both owners and renters.
However, renting out your car comes with the potential for damage, which can cost you time and money to repair. Additionally, your existing car insurance may not cover costs related to this commercial use of your vehicle. The protection plans Turo offers to reimburse you if an accident occurs cost 10% to 40% of your earnings, reducing your payouts.
An alternative platform to Turo
HyreCar is a peer-to-peer car-sharing platform that allows you to rent out your car to people who want to become rideshare or delivery drivers for companies like Grubhub, DoorDash, and more.
… Or learn more in our Turo review.
Offer freelance services on Thumbtack
Pros
Cons

Helps you get leads for your small business or side gig
Gives you access to a wide range of needed skills
Manages payments through the platform for more security

May have a high level of competition with other professionals
Charges fees for leads
Requires having professional skills in one of the categories available
Thumbtack is a gig economy app and platform that connects customers with professionals who can provide various services. The type of work you can offer includes home improvement, photography, massage, pet care, and more. The platform helps skilled freelance workers find customers and get paid directly through the platform.
However, it can be challenging to compete with other professionals who may offer lower rates in your area. Additionally, Thumbtack charges you a fee for each lead when it connects you with potential customers.
Alternative platforms to Thumbtack
HomeAdvisor is a platform that connects customers with handypeople and freelance workers that have home improvement skills.
TaskRabbit is an online and mobile marketplace that has a variety of on-demand services, such as running errands, cleaning, and painting.
… Or learn more in our Thumbtack review.
Build an investment portfolio on Public
Pros
Cons

Offers a wide range of investment options, such as stocks, cryptocurrencies, and art
Charges $0 stock trading commission fees
Has an easy-to-use app

Comes with loss potential, like all investments
Accessing advanced data and tools costs $8 per month
Public is an investment platform that offers stocks, bonds, cryptocurrency, and alternative assets like fine art and collectibles. Its variety of investment options makes it a good fit for people looking to invest in more than one type of asset. The platform has more than 9,000 stocks and charges $0 commission fees on stock trades.
However, like all investments, you may lose money on Public or not see the return you expect. Remember that past performance doesn't guarantee future returns, so the performance of your investments can be unpredictable. Additionally, Public charges $8 a month to give you access to advanced data and portfolio management tools.
Alternative platforms to Public
Wealthfront2 is an automated investment platform that you can use to build an investment portfolio with the assistance of a robo-advisor.
Charles Schwab offers a comprehensive investment platform with a low fee structure that you can use to buy and sell stocks, bonds, ETFs, and more.
… Or learn more in our Public review.

Invest in Stocks, ETFs, Crypto, Art, Collectibles, and More—All in One Place
Learn More
How to choose the best side hustle
Here are some factors to consider when choosing the side hustle that fits you best:
Flexibility: A gig economy job or side hustle should fit around your traditional job schedule and allow you to work on your own terms.
Pay: Look for jobs that offer competitive pay rates and the potential for bonuses or tips.
Skillset: Consider jobs that align with your skills and interests to make the most of your abilities.
Demand: Seek jobs that have high demand, which can keep you busy and increase your earning potential.
Reputation: Check the reputation of the company or platform you plan to use to ensure it is reputable and trustworthy.
Work environment: Consider the work environment for the gig economy job you are interested in, as some jobs may require working in public places or interacting with customers.
FAQs about gig jobs and side hustles
Can I make a living in the gig economy?
Yes, the gig economy is a feasible way of making a living. Just like traditional jobs, gig economy jobs typically pay in a manner based on your skill level and the number of hours you work. So if you want to earn more, you can work more hours or grow your high-paying skills.
What are the best side gigs to make money?
The best gig jobs to make money include delivering food or groceries on Uber Eats and Instacart, offering home improvement services on HomeAdvisor or Thumbtack, and dog walking and pet sitting on Rover. You can also earn passive income from things you already own by renting out your car on Turo or your extra space on Neighbor.com.
What is the downside of the gig economy?
The main downside of the gig economy is the lack of job security and health insurance benefits. Additionally, gig workers may struggle with managing their taxes and other financial responsibilities that come along with self-employment. There can be additional unforeseen costs such as professional liability insurance, vehicle wear and tear, and more.
Best gig economy jobs and side hustles: Bottom line
If you're wondering how to make money in your free time, gig economy jobs can help you earn cash and have a flexible schedule. But before choosing a gig, assess your skill set, research the platform offering the gig, and understand your competition to be successful in the gig economy.
Remember that even the best gig jobs have their fair share of pros and cons. Some gig jobs cost money in the form of fees or have hidden costs, such as paying for insurance and self-employment taxes.
Explore our list of the best side hustles for more ideas that may be a good fit for you.
Methodology
To choose the best gig economy jobs, we considered several side hustles and freelance jobs based on a combination of online research and personal experience. We first compiled a list of common gig economy jobs along with relevant information such as average pay and time commitment.
We then considered each gig economy job based on its value to the reader and its potential for providing extra income. It is important to note that this article is not a comprehensive representation of all gig economy jobs. Rather, it is a curated list that aims to provide a starting point for readers interested in the gig economy to help them find valuable and informative resources to support their journey.