Not everyone loves interacting with others. The good news is that workers who want little contact with the public have a lot of job choices.
If you don't consider yourself a people person and want to be left alone at work, the following are some viable career options.
Depending on your level of education and experience, these can be appealing roles that help boost your bank account today and in the future.
Night-shift janitor
Janitors typically have minimal interaction with people, but a night-shift janitor might not see other people at all. You'll probably get your own set of keys to clean the building while it's empty. Then you just lock up when you are done.
Janitors don't need any formal training, but some positions might require a high school diploma or GED diploma. The median pay in the U.S. is $29,760, according to the U.S. Bureau of Labor Statistics (BLS).
Night-shift security guard
Security guards mostly observe the public, but interaction with others is sometimes necessary. You'll probably interact with people much less if at all when you work the night shift.
If you work in this profession, you might review security footage and stop crime before it occurs.
Security guards often need a high school diploma or GED diploma and will learn on the job. The average median pay is $31,470.
Library assistant
Library assistants spend their time stocking shelves and sorting books and other materials, for example. Some library jobs allow you to work in the background and won't require many face-to-face communications.
Library assistants may need a high school diploma or a GED diploma. The average median salary is around $29,450.

Painter
Painting might require some physical labor, but you shouldn't have to interact with the public too much. If you own a painting business, you'll probably need to interact with your customers, however.
You likely need a high school diploma or GED diploma and to spend some time training on the job. The median salary for painting and coating workers is $38,670.
Hotel laundry jobs
Hotel laundry and dry-cleaning workers wash items such as pillowcases, sheets, and comforters. You'll likely encounter fewer people in a hotel setting than you would working at a dry-cleaning establishment.
At a hotel, you may only use washing machines and standard dryers rather than using dry-cleaning practices. The average annual salary for laundry and dry-cleaning workers in the traveler accommodation industry is $26,630.
Computer operator
Several computer operator jobs require little interaction with the public. Computer systems administrators, information security analysts, and software developers are only a few of the many occupations available.
You'll likely need a bachelor's degree or master's degree in a computer-related field to land one of these jobs. Median salaries typically are near the low-six-figure range.
Self-storage unit manager
Since a storage unit is basically a "self-service" operation, you can interact with the public less. You may need to speak with staff and customers, however.
You might need a bachelor's degree, but not all managers have one. The median national salary for general and operations managers can be around six figures. However, if you manage a small business, you can expect to make significantly less.
Fire-tower lookout
As a fire-tower lookout, you watch for smoke or other signs of fire. You might also maintain and repair equipment.
Communications occur primarily over radios or cell phones. In this role, you might have the job title of conservation scientist or forestry technician.
A bachelor's degree often is a requirement. The median annual salary for conservation scientists is $63,750. For forestry technicians, the median pay is $39,290.
Pro tip: Some people would love to switch to a career that is more meaningful, even if it pays less. Trying to crush your debt could let you take on employment where pay is low but other types of rewards are plentiful.
Editor
Editors typically work in relative isolation as they revise content. Some editors work from home, and others work in offices. Editors also can freelance and choose their own hours.
You likely need a bachelor's degree and industry experience to work as an editor. The median annual salary is $63,350.
Accountant
Accountants mainly work with financial documents and may not need to interact with the public often. You'll probably work full-time and might work overtime during tax season.
A bachelor's degree is required to work as an accountant. Becoming a certified public accountant can provide more job opportunities and higher pay. The median annual salary for accountants and auditors is $77,250.
Truck driver
As a truck driver, you spend most of your time alone on the road. This is a good occupation if you want to be left alone and don't mind sitting for long periods of time.
While you won't need a college degree, you'll need a commercial driver's license to drive tractor-trailers and similar vehicles. The median yearly pay for heavy and tractor-trailer truck drivers is $48,310.
Mechanic
Mechanics spend their days diagnosing and repairing mechanical issues. They typically work in shops and away from the general public.
You probably need industry training and certification to work as a mechanic. The median yearly salary for mechanics and automotive technicians is $46,880.
Landscape professional
As a landscaper or groundskeeper, you work outside and likely will not need to interact with people often.
You likely won't need a degree or certification to work as a landscaper. The median annual pay for landscapers and groundskeepers is $34,430.
Zoologist
Zoologists spend their time with wildlife rather than with people. They study animals and other living organisms and the interactions of these creatures with their environments.
Working as a zoologist requires a bachelor's degree or master's degree. The median annual salary for this occupation is $64,650.
Budget analyst
Budget analysts work with numbers and help companies with financial planning. It is a good career choice if you like math but don't like talking with the public.
Most budget analysts have a bachelor's degree in a finance-related field such as economics or accounting. The median salary is $79,940.
Bottom line
If you want to change to a career that requires little interaction with other people, consider one of the occupations on this list. Other job options if you want to be left alone include writers, delivery drivers, and data-entry clerks.
Some of these roles make for great full-time careers or provide good opportunities for second jobs or side hustles if you're looking to earn extra cash.

Search Over 80,000 Care and Service-Related Jobs
Connect with paying families looking for care and service-related work. Available jobs include child care, tutoring, senior care, pet care, and housekeeping.
Sign up for Care.com now
Earn Great Pay Working From Home
Free 3-class intro teaches you how to launch a bookkeeping business
Access the training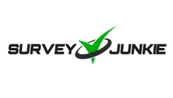 Earn Cash Taking Surveys
Join a community of 20M+ lifetime members who have been paid $76 million to date.
Sign up today