Costco offers great bulk deals on name-brand products, but it's amazing to see how much you can save on groceries with the retailer's in-store Kirkland Signature brand products. Many are just as good as their name-brand counterparts but cost a lot less.
So the next time you're wandering the aisles of your favorite warehouse retailer, check the shelves for these quality store-brand products.

Earn 2% cash rewards at grocery stores and Costco
The Wells Fargo Active Cash® Card(Rates and fees) is a powerful rewards card that allows you to earn unlimited 2% cash rewards on purchases — including on groceries, even at warehouse stores like Costco.

New cardholders can also earn a one-time cash rewards bonus — $200 cash rewards bonus after spending $500 in purchases in the first 3 months!
If you're looking for a powerful rewards card that offers an extended intro APR period, look no further, the Wells Fargo Active Cash® Card checks that box too!
This card also offers an intro APR of 0% for 15 months from account opening on purchases and qualifying balance transfers (then 20.24%, 25.24%, or 29.99% Variable). Which is great for someone who wants a break from high interest rates, while still earning rewards.
The best part? There's no annual fee.
Click here to apply for the Wells Fargo Active Cash® Card now.
Kirkland Signature Ultra Soft Bath Tissue
Toilet paper is a great staple to buy at Costco, and the warehouse retailer even has its own version if you want to save a little more.
The 36-roll deal from Costco comes in at $29.99, which is cheaper than name-brand Charmin Ultra Strong Bath Tissue that rings up at the same price for only 30 rolls.
Kirkland Signature Migraine Headache Relief
If you're looking for a break from your migraines, check out the Kirkland Signature Migraine Headache Relief, which comes in a bottle of 400 pills for $12.00.
Migraine sufferers may be used to taking Excedrin (which the Costco version matches up with) but 300 extra-strength caplets of the medication can cost $21.05.
Kirkland Signature Cheese Pizza
Frozen pizza is a good staple to keep in your fridge for easy dinners or lunches at home. Cheese pizzas also work great if you want to grab toppings for your pizza to personalize it.
So pick up a four-pack of Kirkland Signature Cheese Pizza for $13.91 from your local Costco.
Kirkland Signature Diapers
Babies may be small, but they carry a big price tag, including the need to stock up on diapers.
Save some money by buying Kirkland Signature Diapers, which come in various sizes depending on your needs.
A box of 192 diapers in size one costs $40.94 when you go with the Kirkland Signature brand, compared to $52.64 for the Huggies version.
Kirkland Signature Adult Multivitamin Gummies
Be proactive with your health by trying Kirkland Signature Adult Multivitamin Gummies, which are easy to chew instead of having to swallow large vitamin pills.
A bottle of 320 gummies costs $13.44 at Costco compared to the Vitafusion version, which costs $16.39 for 260 gummies.
Kirkland Signature Breakfast Blend Organic K-Cup Pods
K-Cup pods make it easy to brew a cup of coffee each morning, and you can save extra money when you make it at home with the Costco version instead of buying a cup at a coffee shop.
Kirkland Signature Breakfast Blend Organic K-Cup Pods cost $42.26 for 120 cups. If you go with a name brand, like Starbucks, 72 pods of Pike Place Medium Roast will set you back $49.13.
See if your groceries could be making you money
Everything's more expensive now. Coffee. Gas. Groceries.
And if these sharp price spikes have been hurting your bank account, you're probably looking for any chance to save … or at least cut back.
Here's a little trick to help: Download Acorns, and you could start saving and investing for the long run with every morning coffee, gas station fill-up, or grocery store run.
With Acorns and the Round-Ups® feature, your daily purchases get rounded up to the next dollar. The "spare change" difference gets invested in expert-built investment portfolios1 … 100% on autopilot. Just shop like normal, and you can start saving and investing.
BONUS: Set up Recurring Investments and Acorns will give you a $20 bonus after you make your first successful Recurring Investment (minimum $5).
Paid Non-Client Promotion
FinanceBuzz doesn't invest its money with this provider, but they are our referral partner. We get paid by them only if you click to them from our website and take a qualifying action (for example, opening an account.)
Kirkland Signature Organic Applesauce Pouch
A great grab-and-go snack for your kids (or yourself) is a Kirkland Signature Organic Applesauce Pouch. You can buy a box of 24 pouches for $13.56.
Be aware, however, that the GoGo version has a variety of flavors in addition to apple sauce: apple cinnamon, apple strawberry, and apple banana. You can go with the GoGo Squeez Organic Applesauce Variety Pack with 28 pouches for $19.61.
Kirkland Signature Sparkling Water
If you like your water with a little kick, grab a 35-can pack of Kirkland Signature Sparkling Water for $12.86. The pack includes lime, lemon, and grapefruit flavors.
You could also pick up a 30-count box of Spindrift Sparkling Water with the same variety of flavors for $23.27.
Kirkland Signature Variety Snack Box
With so many options to choose from, it can be tough to decide on which snacks to buy. Fortunately, you won't have to choose with the Kirkland Signature Variety Snack Box.
The 51-count box comes with Kirkland Signature Soft & Chewy Chocolate Chip Granola Bars, Kirkland Signature Nut Bars with Cocoa Drizzle & Sea Salt, Kirkland Signature Trail Mix, and plenty of other goodies for $35.99.
Kirkland Signature Kettle Himalayan Salt Potato Chips
Get a deal on chips on your next Costco trip by buying the Kirkland Signature Kettle Himalayan Salt Potato Chips for $7.01. The 32-ounce bag of gluten-free chips is sure to please any chip lover.
Ruffles potato chips may be the better-known name brand, but a 28-ounce bag at Costco will cost you $9.23.
Kirkland Signature Chicken Street Tacos
Next time you're at the store, check out some of Costco's pre-made meals to see if they can help you save on dinner.
One option may be the Kirkland Signature Chicken Street Tacos for $18.55. The kit includes chicken, shredded cabbage, cheese, salsa, and cilantro lime crema with soft tacos and makes for the perfect taco night for the family.
Kirkland Signature Chicken Breast
One staple you may want to keep in your freezer at all times is chicken, and Costco has you covered with its Kirkland Signature brand.
You can choose from different options depending on your needs. A 6.5-pound bag of individually frozen chicken breasts costs $21.05, while 10 pounds of chicken wings will ring up to $29.24.
USDA Grade A Large Eggs
One of the biggest increases you may have noticed if you're trying to save money on groceries is with eggs, but Costco has you covered.
Costco's USDA Grade A Large Eggs come in at $6.31 for two dozen eggs, which amounts to $3.16 per dozen. Bear in mind that egg prices can vary by area.
Kirkland Signature Farmed Atlantic Salmon
Salmon is a quick and easy meal to make after a long day at work, but it can get pricey depending on where you shop.
Costco's Kirkland Signature Farmed Atlantic Salmon comes in a three-pound pack for $38.60. Each filet is individually wrapped, so you can take out as many as you need without worrying about freezer burn.
Bottom line
Costco is beloved for many reasons. Yes, the bulk retailer offers name-brand products at affordable prices, but it turns affordability up a notch with its Kirkland Signature brand — without sacrificing quality.
Before you head out, grab one of the best credit cards for Costco shoppers so you can save extra cash when shopping at the warehouse retailer.
Lucrative, Flat-Rate Cash Rewards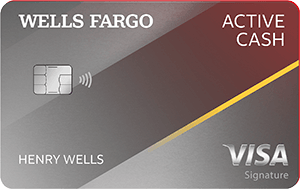 5.0
FinanceBuzz writers and editors score cards based on a number of objective features as well as our expert editorial assessment. Our partners do not influence how we rate products.
Current Offer
$200 cash rewards bonus after spending $500 in purchases in the first 3 months
Rewards Rate
Earn 2% cash rewards on purchases