Whether you're new to remote work (by choice or by COVID-19) or a veteran in how to make money from your living room, having the right tools can make a huge difference in your level of success. They can make communication more effective, increase productivity, and facilitate better collaboration.
In the latest FinanceBuzz survey, we asked people who worked from home before the COVID-19 pandemic to tell us what tools they consider essential. Here's what we found out.
Having the right tools is critical for remote workers
When it comes to working from home, having the right tools is critical. In fact, 88% of respondents said having the right tools and equipment is very important, and 12% said it is somewhat important. It was a consensus — no one thought that tools were not important.
The only items that ranked higher than having the right tools were having fast and reliable internet and a manager who supports remote work.
Without the right tools, it's almost impossible to accomplish your tasks — or at least do so in a timely and efficient manner.
But, which tools?
After reviewing the survey results, we identified the most essential tools for remote workers, categorized by communication, productivity, and project management. Don't take our word for it, this is what the remote workers we surveyed said.
Top communication tools for remote workers
Communication is key when you work remotely. Without being able to just pop over to someone's cubicle, you need to be able to connect. Sometimes it's easier to ask a colleague a quick question rather than send an email. The right communication tools make it easier to stay connected — and feel like part of a team.
Slack: With the ability to chat in real time, it's possible to ask someone a private question if you need clarity. Additionally, different channels make it possible to have watercooler conversations and feel like a more cohesive team.
Zoom: Ideal for meetings, Zoom makes it possible to discuss things that need a little more in-depth treatment. The gallery view allows you to see the faces of your co-workers, and screen sharing makes presentations simple.
Microsoft Teams: Open chats, send messages, and see who's online. This tool makes it easy to collaborate in real time on a variety of projects and stay connected, no matter where team members are located.
Tips for improving communication when your team is distributed
It can be tough to communicate effectively in remote teams, but it's not impossible. If you want to improve communication, here are some tips for making it work.
Know the purpose of different tools. Decide on a limited number of key communication tools you'll use. Everyone on the team should know what's being used, and when it's appropriate.
Be aware of tone. Many remote teams rely on the written word, so be aware of how your message might seem when sending. Without visual cues such as facial expressions and audio cues such as tone of voice, it can be more difficult for others to understand the tone of your communications. Review messages before sending, and be kind when you receive messages.
Set up milestones and celebrate. Find ways to set up milestones and share successes. Recognizing each other and keeping track of progress can improve teamwork and help workers feel appreciated.
Top productivity tools for remote workers
Trying to stay on track can be difficult when you're working from home and don't have the boss looking over your shoulder. Plus, you need to make sure you can connect to others. The top productivity tools cited by our respondents included:
CloudApp: A simple way to capture your screen, send recordings, and share with others. It's a good way to quickly and easily share information with remote team members and collaborate from a distance.
HelloSign: Perfect for getting documents signed from anywhere. You can speed up your business transactions, which makes it quick and easy to add signatures and execute agreements.
Dropbox: Share documents, transfer files, and collaborate on a number of projects. This is a quick way to share information without waiting on emails, which makes it easier to stay on top of shared projects and keep up with the latest on distributed projects.
Tips for staying productive while working from home
Staying productive is about more than just tools, though. Here are some solid ideas for remaining productive when you work from home.
Approach work with discipline. In our survey, 87% of respondents said that it's very important to have a disciplined approach to work. When working, try to reduce your distractions so you can focus on the task at hand. The fewer distractions you have, the more likely you are to stay productive.
Set boundaries. Know when it's time to focus on work and when to focus on personal time. The survey found that 79% of respondents thought it very important to draw these boundaries. Carving out time for work and letting others know that it's not the time for personal issues is important. Others who don't typically work from home may think that you have unlimited time when you still need to work.
Take breaks. Sometimes you just need a break. Trying to force yourself to work as your productivity decreases might actually backfire. Build breaks into your day so you can approach your work fresh and ready to do your best.
Top project management tools for remote workers
Managing tasks and making sure everyone knows what they should be doing is vital for work-from-home success. Here are the top project management tools.
Github: Developers can efficiently manage their code, including tracking and controlling changes, with Github. Its cloud-based repository also makes it easy for remote teams to collaborate on projects.
Trello: The use of virtual cards to track progress through various projects, communicate, and assign tasks can be an effective way to follow the flow of a project. It's easy to see what's in your queue and when it's due, and then you can easily move it to the next step.
Asana: With the help of Asana, it's easy to assign tasks and sub-tasks. There's also a list view and a calendar view, which makes it easy to track milestones and visualize timelines, as well as treat tasks as individual items.
Tips for collaborating effectively with a distributed team
Be consistent with your tools. Choose a tool (or suite of tools) and be consistent. Make sure your tools complement each other so everyone involved knows where to go and what's expected of them.
Check in with your team. Have ways to check in regularly. This can be a quick update or a way to designate in the project management tool that you're making progress. Depending on the situation, you might have quick meetings at the beginning of the day, or even a Slack channel dedicated to posting updates or requests for help.
Understand that not everyone's on at the same time. Realize that some work is asynchronous. Distributed teams are often in different time zones. Take that into account when communicating and collaborating. Many of these tools make it possible to collaborate asynchronously so don't be surprised if someone takes a few hours to get back to you.
Final thoughts
Working from home can provide ways to make money for companies by reducing overhead costs and other savings associated with employees working from home. It can also give many employees a chance to work in ways that make them more productive. However, if you plan to expand a remote work program, it's vital you have the right tools to overcome remote work challenges. Focus on tools that will support your employees and foster a feeling of teamwork and good communication, and you might be surprised at how much better your company does. Looking ahead, it seems as though the best jobs might be remote jobs.
Methodology
FinanceBuzz surveyed 500 remote workers who have a full-time job in which they work remotely all or part of the time. The survey was conducted in March and April 2020.
A bit more about respondents:
61% of respondents work remotely all the time.
20% work at a company in which everyone works remotely.
30% work at a company with fewer than 50 employees, and 32% work at a company with more than 1,000 employees.
You can view additional survey results here:

Join AARP and Double Your Number of Interviews Within 60 Days
Learn More
Earn Great Pay Working From Home
Free 3-class intro teaches you how to launch a bookkeeping business
Access the training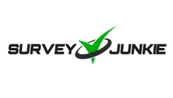 Learn More