Is remote work the future? Because of the coronavirus outbreak, many are finding themselves working remotely for the first time. In this exclusive FinanceBuzz survey, we asked experienced remote workers to tell us about how they work and what's working or not working for them.
We found that while they value the perks of working remotely, there are some significant drawbacks. Here we'll share exactly what they told us and offer advice from HR professionals and veteran remote workers about ways to address these difficulties.
The perk remote workers value most
Flexibility is the top perk of working remotely, according to survey respondents. Thirty-one percent said flexibility around their schedule is the most-valued benefit, and 29% said the flexibility to work from anywhere is the top perk.

Others chose time savings (23%), higher productivity (8%), more time with family (5%), and money saved (3%).
8 common downsides of working remotely
Remote work certainly has its perks, but it's not without its drawbacks. These are the drawbacks that at least one-quarter of respondents said they've experienced:
Harder to build relationships with co-workers (49%)
Feeling isolated (46%)
Difficult to separate work from personal life (38%)
Lack of face time with manager or company leaders (37%)
Different perks/benefits between in-office and remote (31%)
Increased distractions (30%)
Challenging to collaborate with co-workers (29%)
Challenging to be in a different timezone from co-workers (25%)
With more people working remotely, either by design or because of COVID-19, how can these drawbacks be minimized?
We asked some HR experts to help us break down each issue and offer practical solutions.
Issue #1: It's harder to build relationships with co-workers when I'm remote
It's difficult to build a cohesive team made up of strangers, and not having a central breakroom or water cooler where you can truly get to know the people you work with doesn't help.
According to our survey, many companies are fortunately already doing things to help workers connect. For example, most are having regular check-ins with their manager (78%) and teams (75%). However, only 32% of companies host retreats, where everyone can get together in person — even fewer buddy up employees for informal chats (15%).

"Frequent and open communication is important to build and maintain relationships and make people feel connected," says Jaime Yas, senior vice president of Brilliant Earth, a jewelry company that provides ethically-sourced gemstones.
"In our Zoom meetings, we've established a 'cameras on' norm so that team members can still see one another, even if it's virtual, on a frequent basis," she adds. "We also encourage time at the beginning of meetings to be used for connection-building conversations, from light questions about hobbies and favorite new shows to deeper discussions about how people are feeling and adjusting to working from home."
The company also has a private, employees-only Instagram account where the team re-shares photos of pets, team activities, and personal wins.
See how the FinanceBuzz team is making Zoom meetings more fun and colorful these days.
Issue #2: I'm feeling isolated
Working from home can make you feel like you're on an island, especially if a good chunk of your co-workers are all together at the office. I felt this on a daily basis when I worked remotely for a company based in another state, and eight out of the 10 people on my team were together in person.
While communication alone can't solve this issue, it can help. Three-quarters of respondents reported already communicating with co-workers on their team multiple times per day, and 33% talk to co-workers outside of their team multiple times per day.
For Alexandre Beauchet, co-founder of Draft.io, reducing physical isolation is a good supplement to regular communication. "Once a week, I attend a meetup or a conference to learn about a given topic while developing my network," he says. For me, it's essential to go outside and talk regularly with professionals in my company's industry."
"Organizing virtual happy hours, scheduling calls with closer colleagues, and joining professional online events can help to combat the feeling of being isolated," adds Juliana Walckoff, a marketing consultant who's been working remotely for more than 10 years.
Issue #3: It's difficult to separate work from my personal life
Maintaining boundaries between work and personal life is another challenge for remote workers, and many are already taking steps to address this issue. Forty-six percent schedule time away from their computer, 45% communicate their schedule with co-workers, 42% have separate tech for work vs. personal, and 34% turn off message alerts.
But despite that, the "always-on" mentality people have about technology makes it challenging to make the switch, especially if your workplace is also your personal space.
"To maintain the balance, make sure to over-communicate with your manager and team about working hours," says Kris Osborne, director of talent and operations at Launch Potato. [Launch Potato is the parent company of FinanceBuzz.]
"Figure out your ideal working schedule, when you and your teammates will be available online versus offline, which meetings are mandatory for you to attend, and what the expectation is around working on weekends."
Issue #4: I'm worried that lack of face time with my manager and other company leaders might put me at a disadvantage
Only a little over half of survey respondents (54%) communicate with their boss at least once a day, and even if you do, it can be tougher to establish a solid rapport without the seemingly minor interactions that would happen if you were working together in person.
Shradha Kumari, a human resource manager for SurveySensum, puts the onus on managers to help address this issue. Specifically, she recommends that managers take time to connect with their people to talk about non-work topics.
Issue #5: I don't get the same perks and benefits as in-office employees
We asked survey respondents whether they get a stipend or reimbursement for various costs that a remote worker might have, and it was most common to have tech costs covered.
Almost half (48%) get money to cover tech equipment, 39% have their cell phone covered, and 25% have their internet costs covered. It was much less common to have remote-focused perks covered, however — only 8% get reimbursed for a co-working space rental, a lucky 3% get house cleaning covered, and 4% get money towards groceries or meals.
"It's very challenging for HR to balance between employees who are visiting the office regularly and the employees who are working from home," says Kumari. But it's crucial to level the playing field, and SurveySensum does this by arranging dinner once a month for remote workers' families, doing an offsite once a year with the entire company, and more.
Issue #6: There are more distractions when I work from home
If you work from home long enough, you're bound to have a video meeting interrupted. Almost half of survey respondents (47%) have had a pet pop into a meeting, while 39% have had a meeting interrupted by a delivery person.

And, of course, there's the comfortable couch, the television, the stocked pantry — you get the picture, and it doesn't necessarily get easier. I've been working from home for five years and still struggle some days.
"You have to be disciplined in order to make it work," says Walckoff. Without discipline, you can easily jeopardize either your personal or your professional life."
Beauchet helps minimize distractions by starting his day as if he were heading into the office. "I think it's very important to condition yourself. It's more challenging to work productively when you are in pajamas." Beauchet also leaves his phone in another room and closes down his email when he needs to focus on a project, and even uses earplugs at times to block out noise.
Issue #7: It's challenging to collaborate with co-workers
It can be challenging to achieve the same synergy in collaboration that can occur when you're working together in the same room. But fortunately, the strategic use of communication tools can help bridge that gap.
"We are using Slack to communicate where everyone is mentioning their work, and we can see an immediate response from the team," says Kumari.
Yas adds: "Just as you'd stop by someone's desk in-office to chat through ideas, make a practice of quick Zoom calls when you have a question better addressed directly or ideas that need a sounding board."
Issue #8: It's challenging to be in a different timezone from my co-workers
Collaborating and meeting with co-workers can be complicated further if the team is scattered across several time zones. Setting up an 8 a.m. call when you're in New York may not be a problem for team members in Florida, but it's inconvenient for remote workers in California who would need to be ready at 5 a.m.
"Establish regular meeting times that work for all team members and set clear expectations around when people need to be available for meetings or to field questions," says Yas. "It is important to strike a balance of flexibility and understanding of individual needs, while also ensuring business needs are met."
Despite the drawbacks, remote work is worth it for most
Working remotely comes with some unique challenges, but for most people, the perks outweigh those challenges. For example, 81% say they are "likely" or "very likely" to look for another remote role when they're ready to move on from their current job.
Over half (55%) even say they'd take a lower salary in exchange for the flexibility of remote work.
Overall, it seems like the employees feel the best jobs are ones they can do from their living rooms, and they likely will put effort into learning how to make money at a job that allows them to continue doing so.
As employees and their employers work to address some of the difficulties that accompany remote work, both parties will benefit greatly.
Methodology
FinanceBuzz surveyed 500 remote workers who have a full-time job where they work remotely all or part of the time. The survey was conducted in March and April 2020.
A bit more about respondents:
61% of respondents work remotely all the time
20% work at a company where everyone works remotely
30% work at a company with fewer than 50 employees, and 32% work at a company with more than 1,000 employees

Search Over 80,000 Care and Service-Related Jobs
Connect with paying families looking for care and service-related work. Available jobs include child care, tutoring, senior care, pet care, and housekeeping.
Sign up for Care.com now
Earn Great Pay Working From Home
Free 3-class intro teaches you how to launch a bookkeeping business
Access the training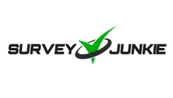 Earn Cash Taking Surveys
Join a community of 20M+ lifetime members who have been paid $76 million to date.
Sign up today