As you're approaching retirement age, you've probably run the numbers to see how much you need for retirement.
Your retirement budget will include fixed costs, such as housing, utilities, transportation, and food. But one of the biggest factors in how much you will need depends on where you decide to live.
Two popular destinations for retirees are Florida and Arizona, but which one is the best for you? Here are some things to consider.
State taxes
Florida doesn't have a state income tax, which makes it appealing whether you're working there or a retiree. The state also doesn't tax Social Security, retirement account withdrawals, or pensions.
Arizona, on the other hand, will tax withdrawals from your retirement accounts, and pensions are partially taxed as well. And unlike Florida, it does have a state income tax.
Win: Florida
Weather
Want to retire somewhere that doesn't require shoveling snow? Then Arizona and Florida are both great options for you.
Arizona can get pretty toasty with highs reaching above 100 degrees in some parts of the state in July. Florida's summer highs are closer to 90 degrees.
But one big factor to consider isn't the heat but the humidity. Arizona is in the desert, which means it has a dry heat, while Florida's humidity may make it unbearable to be outside during the summer.
Win: Arizona
Housing costs
Housing is more than just about the price, which is why this is a tough factor to use when deciding where to live.
In April, the median sale price in Arizona was $423,500 compared to a median sale price of $400,900 in Florida. That gives Florida the advantage for now.
But you'll also want to consider when you'll be retiring and moving. Housing costs in Arizona are down 7.4 percent compared with April of last year, and year-over-year prices have been lower for each month of 2023 in the state.
On the other hand, Florida's prices are 0.4 percent higher than a year ago. The median sale price in Florida has never been negatively compared to a year earlier for at least the past five years, according to real estate website Redfin.
Win: Tie. Florida, based on current prices, and Arizona based on current trends.
Homeowners insurance
Florida is going through a homeowners insurance crisis with companies pulling their coverage of homes in the state due to hurricanes. It's important to factor in homeowners insurance when calculating your housing costs.
A report from the governor's office stated that Florida accounts for 9% of the country's homeowners insurance claims and 79% of the country's home insurance lawsuits, making companies skittish about insuring homeowners. If they do insure homes, the premiums may be higher than the national average.
The state's high risk of damage from natural disasters is a major factor in higher costs.
Win: Arizona
Food
In Arizona, expect your food bill to be $543 per month, making it the 33rd most expensive state, according to livingcost.org. If you want to dine out more often when you're retired, the average cost for dinner for two at a restaurant is $60.70.
Florida, however, is going to cost you more. The average monthly food bill in the Sunshine State is $568, putting it 18th on the list when it comes to the most expensive food bills by state. The average bill for a meal for two at a Florida restaurant is $63.10.
Win: Arizona
Pro tip: If you want to save money on dining out, don't be afraid to ask for senior discounts or take advantage of early-bird specials so you don't waste money on food.
Gas prices
Whether you live in Florida or Arizona, there are plenty of interesting places to visit within the state.
Arizona is home to the Grand Canyon, high-desert retreats, and just a short drive to Las Vegas. Florida, meanwhile, is home to Everglades National Park, beach vacations, and plenty of theme parks for you and your family.
But driving is going to be more affordable in Florida, where the average price for a gallon of gas was around $3.38 at the end of May compared with $4.52 in Arizona. For comparison, the national average is around $3.57, according to AAA.
Win: Florida
Age
Age is just a number, but how important is that number in your living situation?
According to the U.S. Census Bureau, 21.1% of Florida's population is over 65 compared with 18.3 percent in Arizona. That could make a big difference if you want more options like 55+ communities or being around people your own age instead of a multi-generational community with families or younger people around.
Win: It depends
Doctor's visit
One thing you have to think about is the additional doctor visits you may need to make as you get older, and the costs of those visits could add up.
A doctor's visit in Florida will cost you an average of $112 compared to an average of $123 in Arizona.
And remember that stat about the number of residents over the age of 65 in Florida and Arizona. Doctors may be more likely to have experience dealing with older patients in the Sunshine State, which could give it an additional advantage over its Western competition.
Win: Florida
Total cost of living
One big factor to consider is how much it costs to live somewhere, especially if you're on a fixed budget. States like California, New York, or Hawaii are known to have a high cost of living, which could sink your fixed income when you're retired.
But what about choosing between Arizona and Florida? The estimated living costs for one person in Arizona come out to $2,221 on average versus $2,218 in Florida, according to livingcost.org. For comparison, the highest cost of living for any state is New York with a monthly average of $2,978 per month.
Win: Tie
So which state wins?
There are benefits to living in either Arizona or Florida for your retired years so make sure you sit down and prioritize what you consider to be the most important factors when it's time for you to move.
Perhaps warm, dry heat is what you would prefer when you step out of your home each morning. Maybe you love the ocean. Or you could be on a tight budget and want to live somewhere with the smallest tax burden. 
And factor in non-tangibles like which state is closest to family and friends, which one has the attractions you'll enjoy the most, and which state just feels better for you.
Remember that this will be the state you're spending plenty of your retired years in so find the one that best fits your budget, your leisure time, and your life.
Bottom line
At least a few years before you retire, you should take stock of your financial situation. You may need to find ways to tighten your budget or pick up an extra job or side hustle to earn more to reach your goals.
You could also find out that you're on the right track and may even be able to retire early and move to Arizona or Florida sooner than you expected.
Remember to factor in all your expenses and all your investments to find the right balance that you can get on the road to retirement.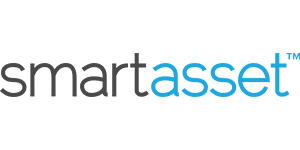 Smart Asset Benefits
Get matched with fiduciary financial advisors
Advisors are vetted and certified fiduciaries
Take the mystery out of retirement planning
Their matching tool is free
Paid Non-Client Promotion